Valley Vista 3-peats as 6A GBB champs
March 3, 2022 by Les Willsey, AZPreps365
---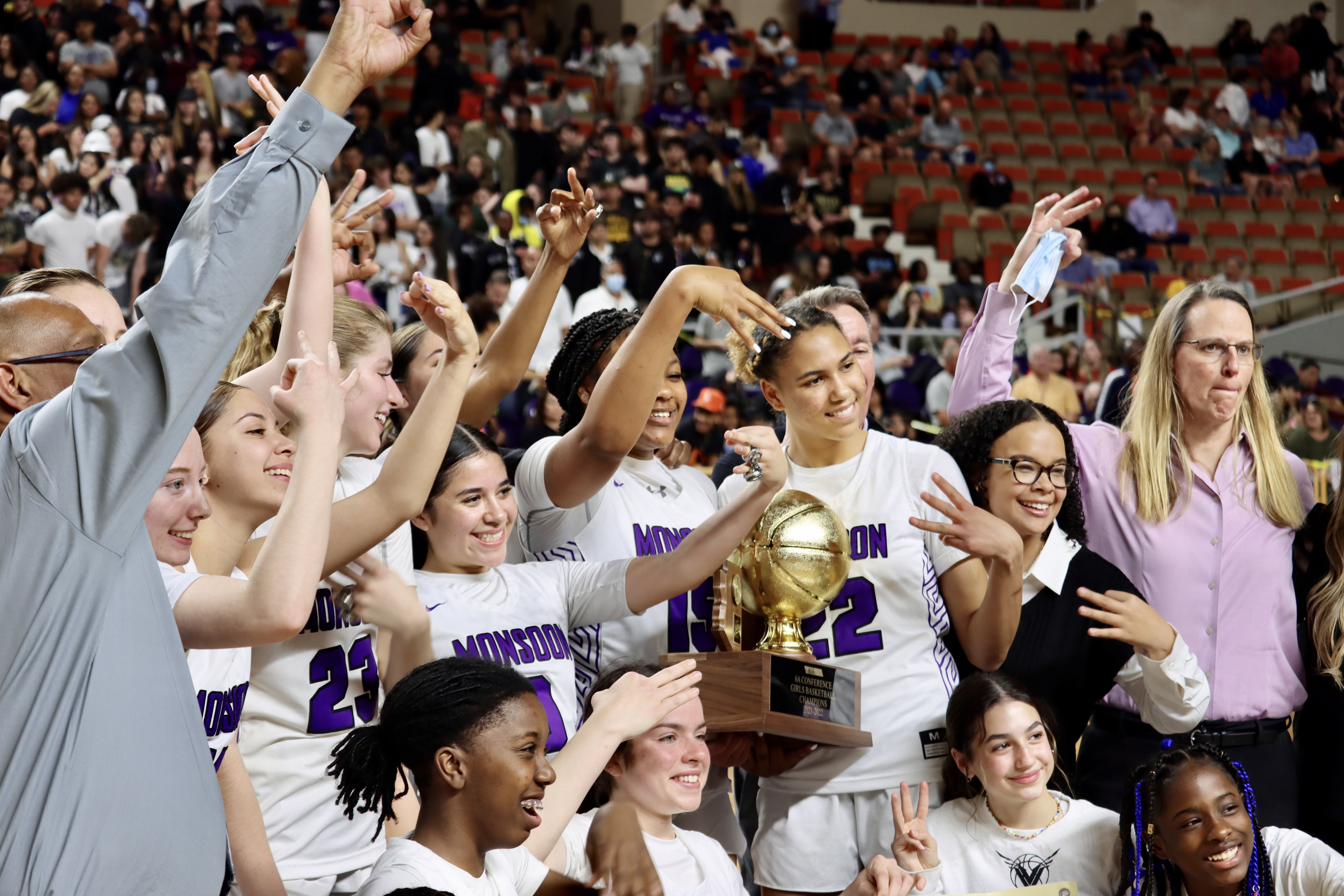 Three state championships in a row. Five of the last six. That description belongs to Rachel Matakas' Valley Vista Monsoon in 6A girls basketball.
With standout senior guard Jennah Isai directing on Wednesday night, top-seed Valley Vista pulled away from a single-digit, halftime lead to decisively knock off 11th-seeded Perry, 68-46, at Arizona Veteran's Memorial Coliseum.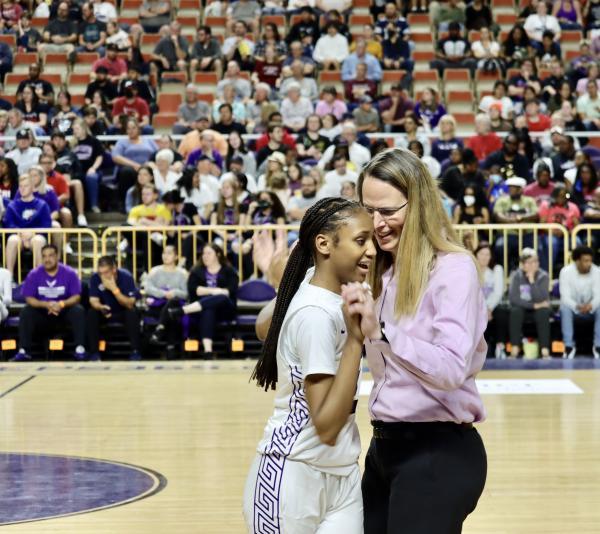 Valley Vista coach Rachel Matakas praised her talented freshman Ky Lunan's play during the game. (Jose Garcia/azpreps365)
Valley Vista (25-5) was dynamic in claiming its three-peat. The Monsoon defeated Sunnyslope in the first round by 76 points, Dobson in the quarters by 37 and Desert Vista in the semis by 25 prior to it title-game triumph. Perry (22-10) was a rare double-digit seed reaching a state tournament title game. The Pumas defeated #6 Cibola, #3 Westwood and #2 Xavier Prep - all on the road - to get a shot at Valley Vista.
Isai, who is set to continue her basketball fortunes at the next level at Oregon, dotted the stat sheet with 12 points, 14 rebounds, nine assists and five steals.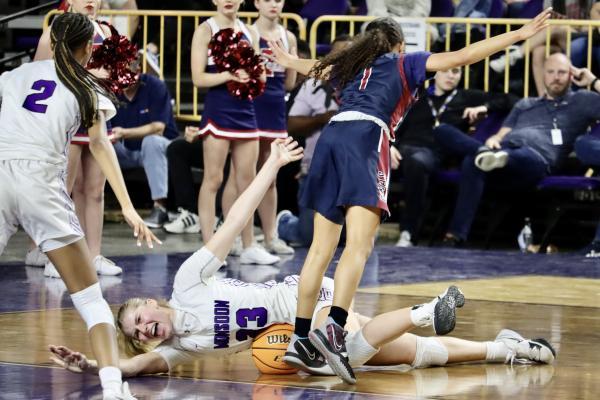 Valley Vista's Jenna Isai (No. 13) was an assist away from a triple-double. (Jose Garcia/azpreps365)
Valley Vista led 17-9 after the first period and that with Isai registering just one basket. Senior and starter Mikela Cooper and reserve Hannah Young picked up the scoring slack with Cooper netting seven points and Young six in the first period.
Valley Vista's lead increased by to nine at halftime, not enough to count Perry out. The Monsoon, however, doubled its lead to 18 (51-33) after three quarters ending thoughts of a Pumas rally. Over the middle periods Isai chimed in with 10 of the 12 points. By game's end Valley Vista had four players score in double figures (Cooper 13, Young 12 and Jocelyn Chavez 11).
Valley Vista coach Rachel Matakas said Perry was intent on stopping Isai at all costs. It didnt' work well as Isai turned to her assist-making skills.
"They were giving so much attention to (Isai)," Matakas said. "She knew it and was able to cherry pick who to get the ball to."
All eight of VV's top players scored at least four points. Valley Vista dominated with a high shooting percentage from the field, connecting on 28 off 55 shots (51 percent). Perry made 31 percent (19 of 54).
Perry junior guard Khamil Pierre led all scorers with 24 points. She also grabbed 10 rebounds. Jayla Call added nine points and Kira Patel had eight.
Perry's Khamil Pierre of Perry scored a game-high 24 points in the 6A title game. (Jose Garcia/azpreps365)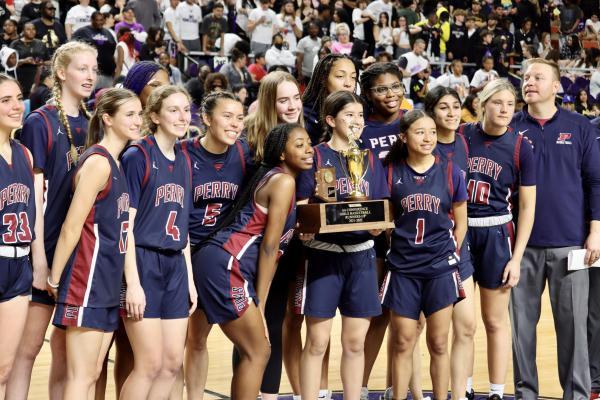 Perry reached the 6A final as the 11th seed. (Jose Garcia/azpreps365)