Westwood rallies in 7th to tie Mesquite
March 8, 2022 by Les Willsey, AZPreps365
---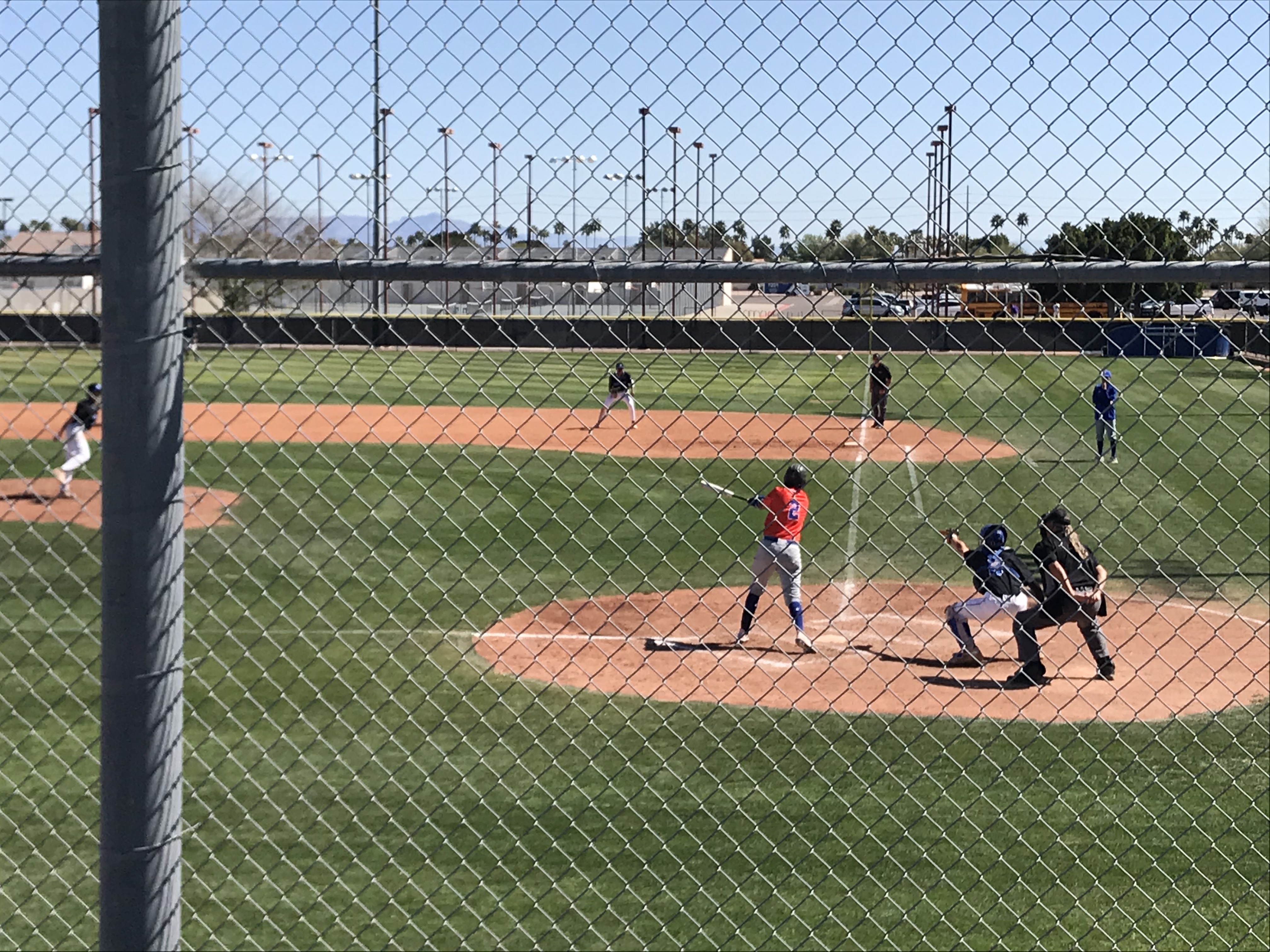 Mesquite baseball scored a pair of routs on Monday - the opening day of four in the 4th Annual Bob Everett Classic co-hosted by Gilbert and Mesquite high schools.
The Wildcats were on the verge of their third tournament win on Tuesday, but Westwood denied that ambition. Westwood scored three times in the top of the seventh inning to salvage a 6-6 tie at Mesquite High. The game finished in a tie by tournament rules of a two-hour, 15-minute game maximum.
Mesquite (4-6-1 overall) remains on top in its pool, one of three pools, with a 2-0-1 record. Westwood is 1-0-1. Mesquite finishes pool play on Wednesday vs. Skyline while Westwood (6-1-1) plays twice on Wednesday (Marcos de Niza and Skyline) to conclude.
Mesquite starting pitcher Jacob Mendoza, who went the distance, took a 6-3 lead to the top of seven. The inning began with a deep flyout to left. Westwood's top hitter for the day, leadoff man Ryan Adair, followed with his third hit. Evan VanderValk was hit by a pitch bringing the tying run to the plate. Next was an RBI double from Manny Morales, cutting the deficit to 6-4.
Westwood cleanup hitter Nic Cortez delivered a run with a ground out making it 6-5. A fielding error with two outs allowed Morales to score and forge the tie.
Mesquite's bid to prevail in the bottom of the seventh had a promising start. Kyree Gatewood legged out an infield hit and Jacob Wendt walked with no outs. A pair of ground outs and fly out left runners stranded at second and third.
As for the pitching lines, Mendoza's allowed nine hits (three in the first plus two runs). He walked one and struck out two. Westwood used three pitchers - starter Cole Erwin (eight hits and five runs in 4 2/3 innings); Wil Peters (two hits and a run in 1 1/3 ininings) and Payton Spruce (one inning, one hit and one walk).
Top hitters in the game for Westwood were Adair (3 for 4) and Morales (2 for 3, 2 RBI). Mesquite was paced by Jake Gorrell (3-3), Thomas Vogiatzis (2 for 5) and Gatewood (2 for 4).