Road game comes up short for Buckeye Hawks in unusual fashion
March 16, 2022 by Daniel Lins, Arizona State University
---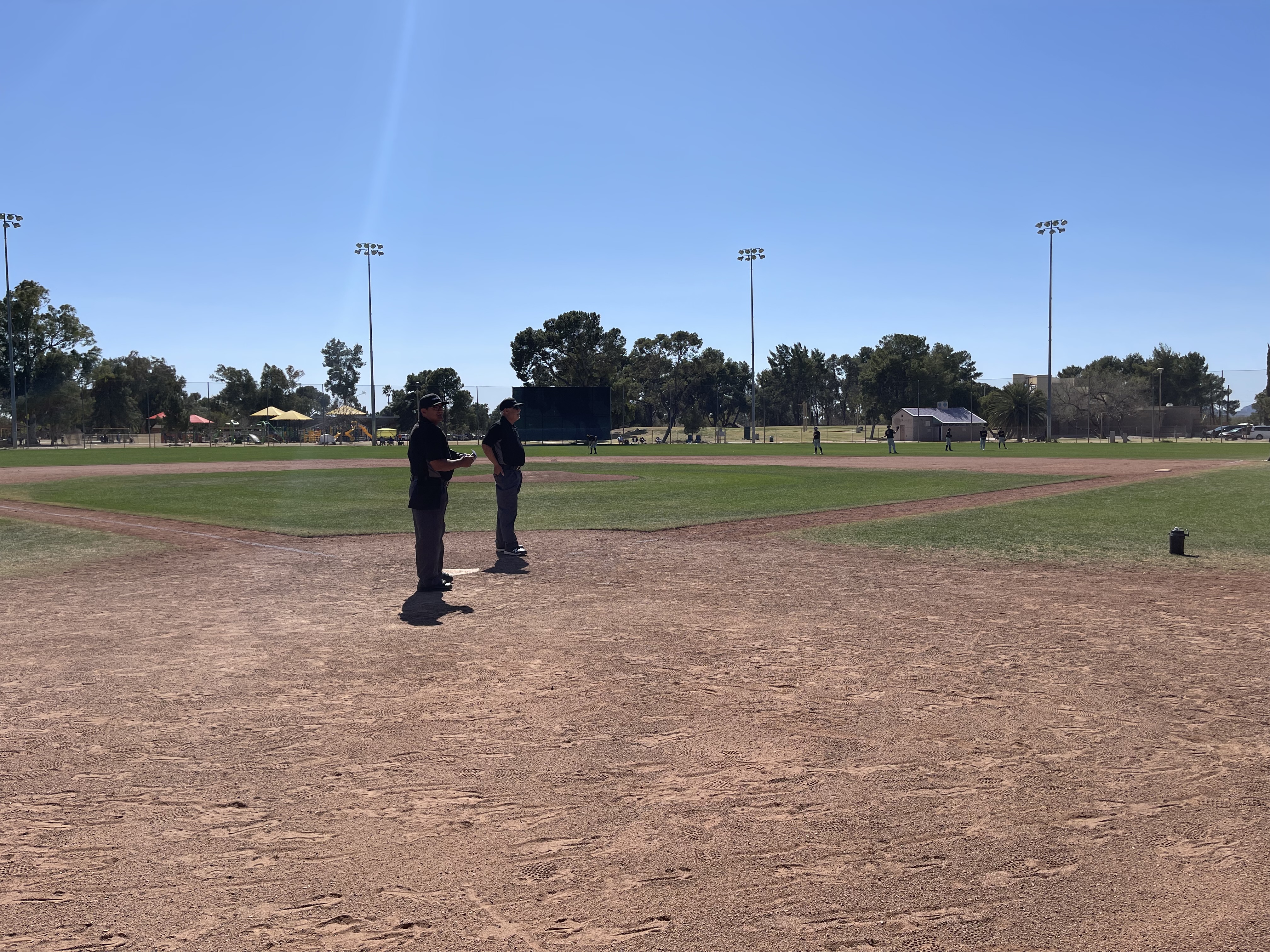 Daniel Lins is an ASU Cronkite School of Journalism student assigned to cover Buckeye Union High School for AZPreps365.com.
Taking an over two-hour trek to Tucson to face Benson, the Buckeye baseball team had some positives come out of a 12-0 loss that ended after five innings due to the 10-run rule.
Despite losing in that fashion, Buckeye head coach Kevin Battaglia remained optimistic.
"This team has been road warriors all season, and the camaraderie we have built because of this will be huge down the line."
Despite the team's success not being there early in the season, Arizona State University commit Brandon Compton feels as if he is hitting his stride.
"For myself, I really feel like I have started to find my swing, especially moving into the season. I feel like all of the offseason work has started to translate into the games."
Benson started the game off hot, scoring two runs in the first inning. The Hawks could not keep pace, and that was the story throughout.
The Bobcats scored four runs in the second and third innings combined, while the Hawks could not muster a run.
In the bottom of the fourth inning, the Bobcats put up six runs, and Buckeye failed to score in the top of the fifth, which ended the game due to the 10-run rule, as the game ended in a 12-0 win for Benson.
The Hawks had played three games in three days, and two on Wednesday alone, which tires the players out a lot more than the normal schedule would.
Blayze Wise was visibly exhausted after the loss. "Having three games in three days affects my body a lot, especially since the team is short on guys. Everyone needs to step up and do things they do not normally do, which for me is catching, which wears on my knees a lot," he said.
The entire Hawks team was notably worn down after the game, but they will use the five days off they have coming up to rest and recover so they get back to their brand of baseball when they host another great 4A team in Mesquite on Monday.