Nogales held on to defeat Walden Grove 5-4 to win the Lancer Baseball Classic
March 18, 2022 by Andy Morales, AZPreps365
---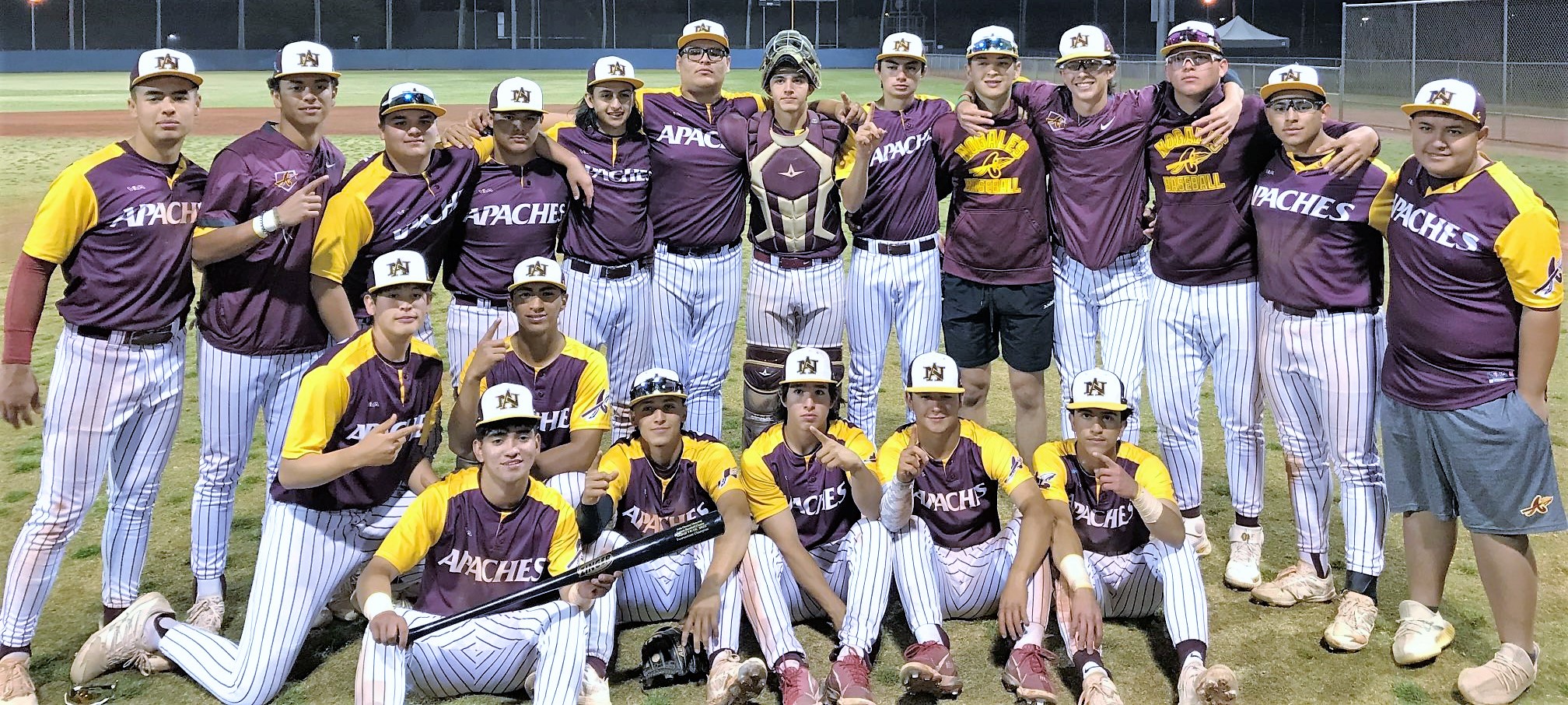 14th Annual Lancer Baseball Classic
March 14-18: Reid Park Annex Complex
Up 5-0 heading into the top of the seventh inning, Nogales held on to win the Lancer Baseball Classic over Walden Grove 5-4 Friday night at the Reid Park Annex in Tucson. The Apaches went 6-0 at the tournament that started on Monday.
The six wins pushed the Nogales record to 9-0 overall and 3-0 in power-ranking games in the 5A Conference with the regular season resuming on Tuesday when Desert View (7-6, 3-1) pays a visit to open up 5A Southern Region play.
Walden Grove is now one of the top teams in the 4A Conference this year with a 12-1 record that includes a perfect 5-0 mark in ranking games. The loss to Nogales was the first setback for the Red Wolves and the championship was set up after Walden Grove beat Cienega 10-3 in the semifinal round and Nogales beat Catalina Foothills 6-2.
Nogales went up 2-0 on Walden Grove in the bottom of the first after Gerardo Paco and Raenon Padilla recorded back-to-back walks with one out and Thomas Teel followed with a single to score Paco. Padilla was called out attempting to advance on the play but an error later in the inning brought in the second run to make it 2-0.
That score held up until the bottom of the fifth when Robert Gallego singled to score Sergio Valverde and Julio Ramos. Adam Bachelier connected on a sacrifice fly one out later for the 5-0 lead but then things got tight with two outs in the last inning.
Jorge Calvillo singled and Luispablo Navarro picked up a hit to put two on and then Andrew Romo knocked in Calvillo to make it 5-1. Milo Rushford collected an RBI to score Navarro and then Marcel Lopez doubled to make it 5-4. Esteban Acevedo ended the threat with a strikeout and he picked up the save after coming in to replace Santi Dibene during the Walden Grove comeback.
Dibene finished with 9 strikeouts for the win and Walden Grove went with Damian Lorta and Guillermo Metzler. The Red Wolves combined for only two earned runs against Nogales. Demetrio Crisantes added a double for Nogales. Rushford went 2 for 4 to lead Walden Grove and Calvillo went 2-2. Romo went 1-1 with an RBI.
FRIDAY, MARCH 18
No. 5 Nogales 6, No. 1 Catalina Foothills 2
No. 6 Walden Grove 10, No. 2 Cienega 3
CHAMPIONSHIP GAME
Nogales 5, Walden Grove 4