Tucson over Westwood 3-0
March 24, 2022 by Andy Morales, AZPreps365
---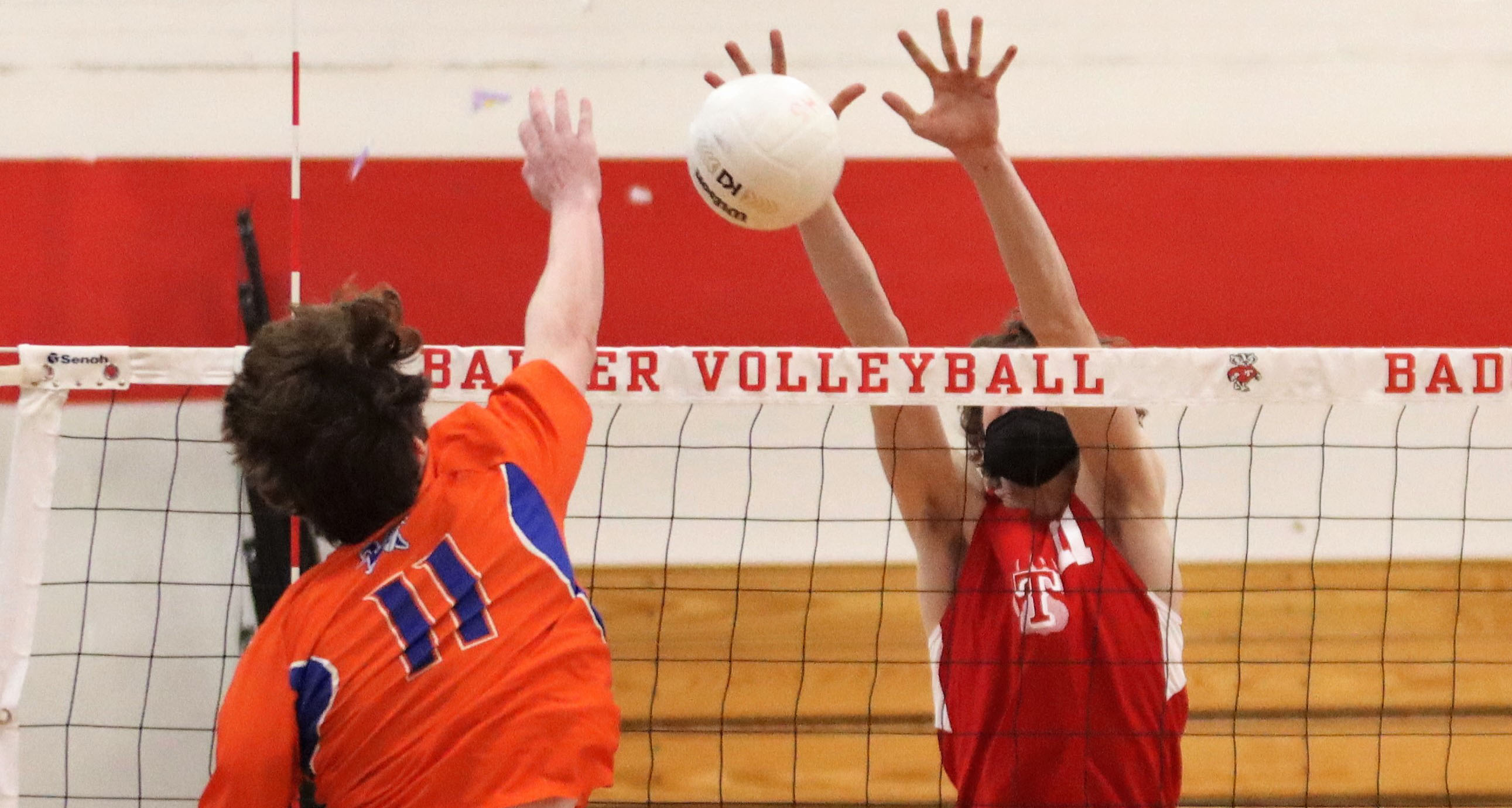 Tucson moved to 9-6 overall and 4-3 in power-ranking matches after sweeping Westwood 3-0 Thursday night at home. The Warriors fell to 2-5 on the year as both squads completed three straight nights of competition.
The Badgers built a 19-11 lead in the first set but Westwood battled back to cut the lead down to 22-20 with an ace from Jaeger Brodersen to get the Warriors close. Sam Yonan hit Luca Diamente at the net to stop the bleeding and the Badgers closed the set out with a 25-21 win.
The second set played close with the Badgers unable to show any separation and Westwood built a 16-14 lead but a service error put the Badgers back in business and a kill from Rowan Pierce and a block from Diamente stopped the Warriors from taking control of the set. The teams played to a 20-20 tie but another serve to the net gave the Badgers a 21-20 lead and the team went on for the 25-21 victory to go up 2-0. The Warriors recorded five service errors in the set and each one came at a point when Westwood appeared ready to tie the match up.
The third set played out to an 18-18 tie but another long serve was followed by another block from Diamente and the Badgers went on to win the final set 25-20.
Yonan finished with 15 assists to lead Tucson and Diamente and Gavin Hamilton had 6 kills each. Alejandro Catalan recorded 20 kills for Westwood with Griffin Drew and Ryan Flake ending with 5 kills each.
The initial power rankings are slated to be released next Tuesday, March 29 and that will be the next night for matches for both squads. Tucson will travel to play Trevor Browne (3-2) and Westwood will host Valley Vista (2-11, 1-6).
The Mountain View Marana Invitational starts tomorrow at 1 p.m. with pool play and the tournament will end Saturday afternoon with 12 teams taking part.