Esports spread to Desert Heights
March 25, 2022 by Stos Zafiropoulos, Arizona State University
---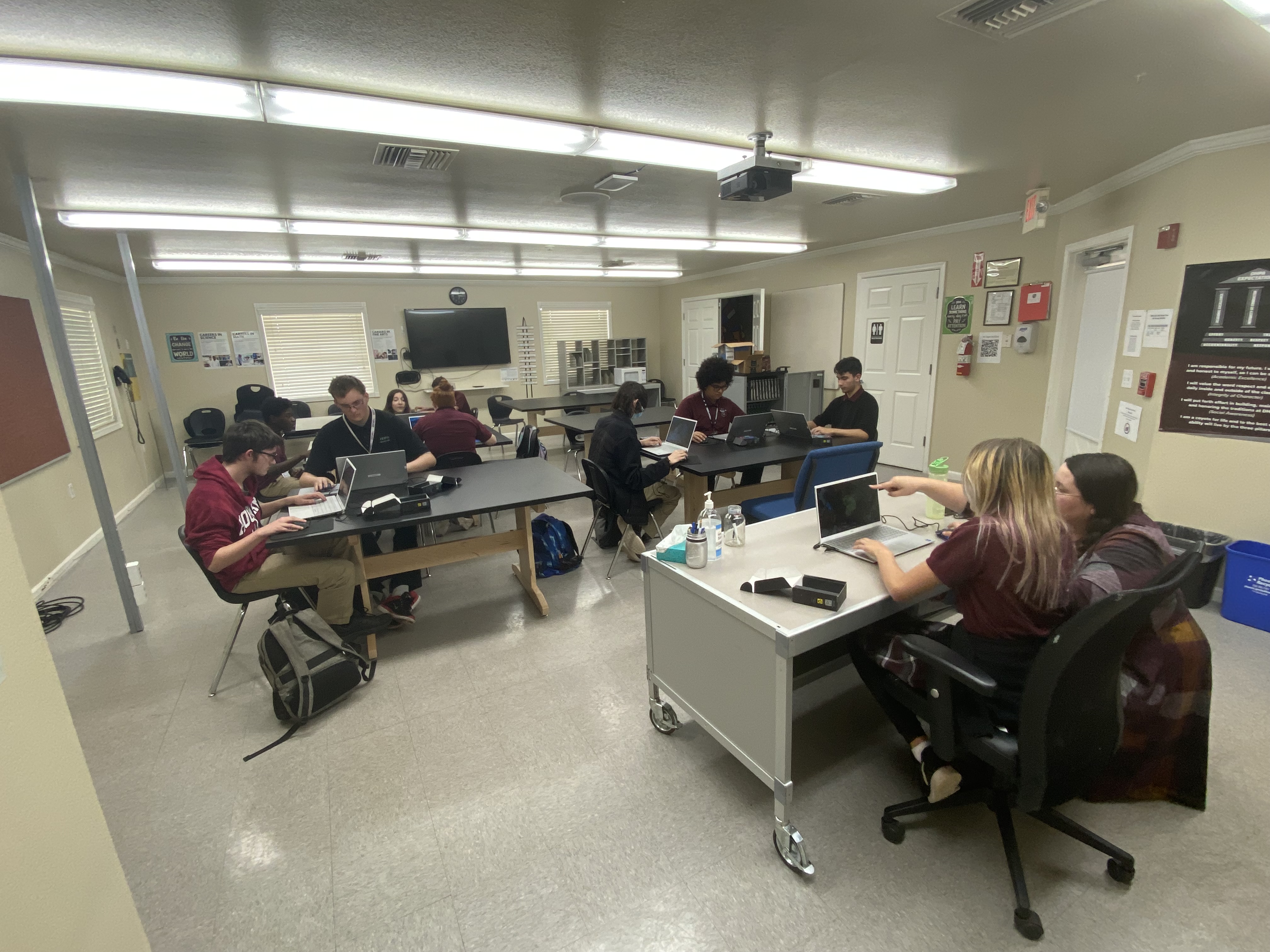 Stos Zafiropoulos is an ASU Cronkite School of Journalism student assigned to cover Desert Heights High School for AZpreps365.com.
Desert Heights High School has formed its own esports team. The new squad gathered for practice on Tuesday and is coached by Courtney Ruttan, a Spanish and literature teacher.
"This is my first year (coaching). This is actually the first year we have this program," Ruttan said. "We got a grant for the equipment and then we kind of just set everything up through the AIA."
The team competes in matches with other high schools through the online platform called PlayVS. This platform allows the students to compete against each other without having to be together in real life.
The new AIA season for esports includes the games League of Legends, Rocket League, and Super Smash Bros Ultimate. Desert Heights competes in League of Legends and has at least one match a week.
Ruttan had prior knowledge of League of Legends. She first played during the pandemic, after her roommate told her about the game.
"I actually played this game before. I heard that they were going to be trying to (form a team) and there was some interest," Ruttan said. "I just offered my assistance with it, and it just became me coaching."
Due to the nuance of esports, Ruttan realizes there are some difficulties the team must adapt to. Since not every player for Desert Heights can practice from home, the team utilizes their four practices a week. They practice Monday through Thursday, with Fridays typically consisting of a match against another high school.
"There are things that would improve the system for their level," Ruttan said. "Some kids have access to computers at home 24/7. Some of our kids don't have laptops at home, don't have access to internet for gaming purposes."
The esports team at Desert Heights now exceeds 10 players, but they didn't always have that many. The original team consisted of a hanful of members. A unique aspect of their esports team is the different reasons players decided to join. Jet Clark, one of the first members, enjoys playing esports and joined the team after no longer being able to play basketball.
"At first, I was thinking about joining the basketball team, but then I got an injury and my mom kind of convinced me to join a club," Clark said. "I was like, you know what, esports sounds pretty cool. I tried out and I've pretty much loved it since."
In the past year esports has gained traction in popularity and became a more relevant sport at Desert Heights. Warren Hill, an early member of the squad, understands the team's growth goes beyond the number of players they have and expands into the friendships they've made.
"I think a lot of people will say it's cringy to be playing games for a school activity, but realistically it's more just a chance to get to know people," Hill said.