Pusch Ridge over Gregory School and Empire
March 30, 2022 by Andy Morales, AZPreps365
---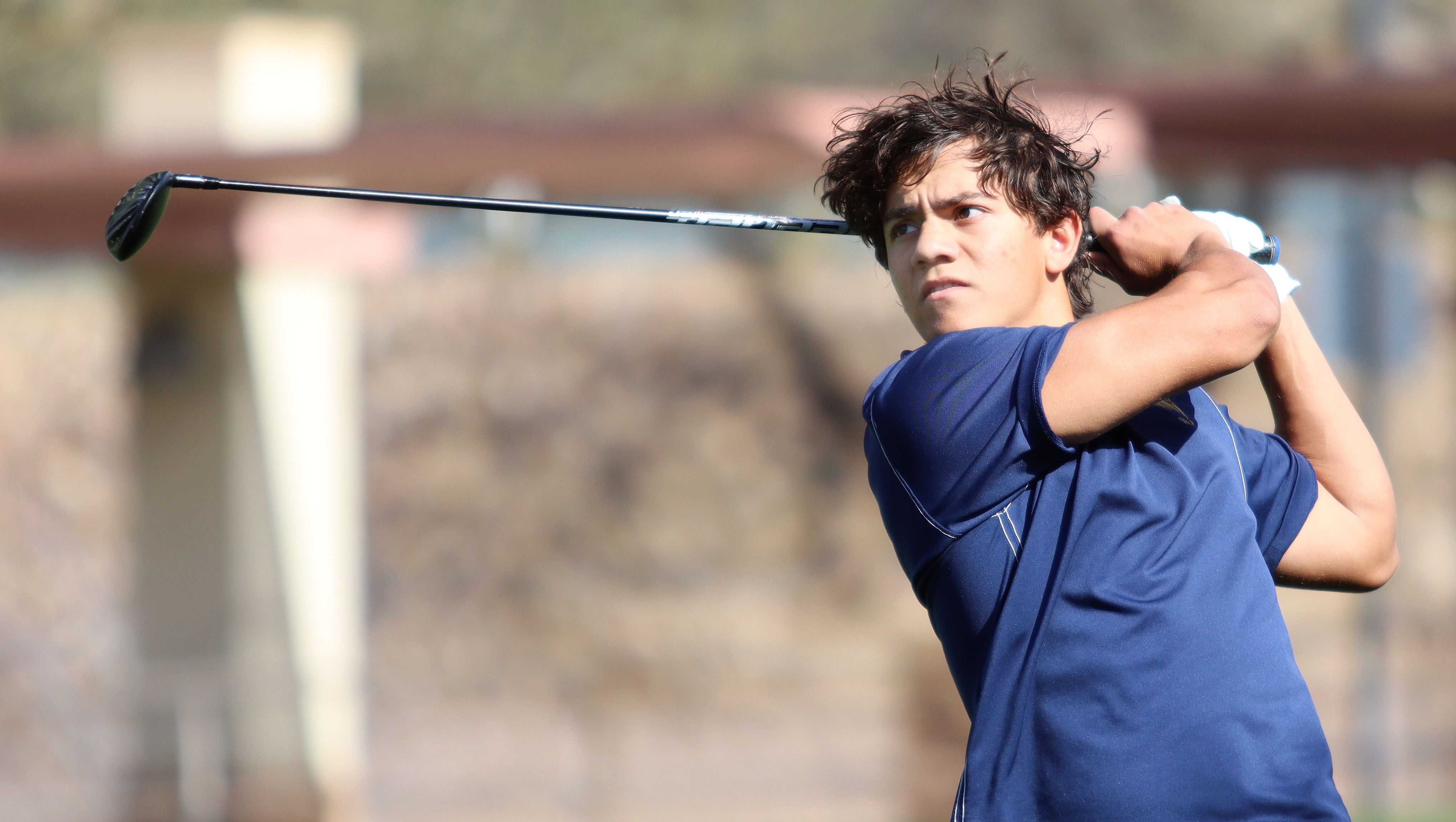 Pusch Ridge 167, Gregory School 194, Empire 222
Gregory School sophomore James Labukas shot a 1-over-par 37 Wednesday at the Oro Valley Country Club to lead the field in a match featuring Gregory School, Pusch Ridge and Empire. As a team, Pusch Ridge dominated the leaderboard behind Labukas to win the team portion 167 to 194 over the Hawks. Empire came in with a score of 222.
Pusch Ridge senior Jackson Orr took second place one shot behind Labukas and Lion sophomore Joshua Carroll and senior Bailey Axen tied for third place with a 4-over 40.
INDIVIDUAL RESULTS
1 James Labukas (SO) Gregory School 37 +1
2 Jackson Orr (SR) Pusch Ridge 38
3 Joshua Carroll (SO) Pusch Ridge 40
3 Bailey Axen (SR) Pusch Ridge 40
5 Sarah Haak (SO) Empire 42
5 Sevy Ensio (JR) Pusch Ridge 42
7 Blake Dean (JR) Pusch Ridge 46
8 Isabella Lozano (FR) Pusch Ridge 47
9 Theodore Roberts (SR) Gregory School 49
9 Lex Ensio (FR) Pusch Ridge 49
11 Riley Blute (SO) Gregory School 51
12 Mason Norman (SR) Pusch Ridge 52
13 Kendall Clark (SR) Empire 53
14 Jack Franco (SR) Pusch Ridge 54
15 Connor Javid (FR) Gregory School 57
16 Skylar Dehnert (SO) Gregory School 60
17 Kassidy Kyrolainen (SO) Empire 63
18 Jack Wernimont (SO) Empire 64
19 Elizabeth Guajardo (FR) Empire 83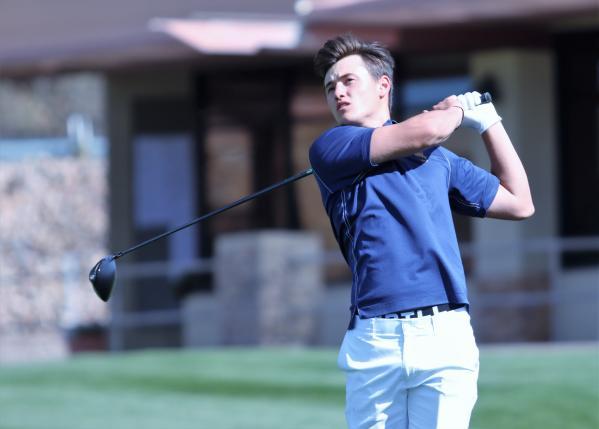 Joshua Carroll. (Andy Morales/AZPreps365)
The top team in each of the seven sections will earn an automatic playoff berth and eight at-large berths will be awarded to highest rated teams that didn't win a region. In addition, the top 15 golfers not attached to a playoff team will earn a spot in the state championship slated for May 9-10 at the Omni Tucson National Catalina Course. Individuals need at least seven rounds to qualify and teams.
The Sandy Cook Invitational, hosted by Willcox, and the Tigers Invitational, hosted by Kingman, are both scheduled for Friday, April 1.
Valley Christian won the Tommy Medina Invitational hosted by Thatcher on March 25 677 to 722 over Safford and Blue Ridge senior James Goza won the individual title at the Mt. Graham Golf Club located in Safford.
Pusch Ridge won the Mt. Graham Invitational played on March 11 677 to 799 over Safford and Axen won the individual title.