Sahuarita over Mountain View in 5 innings
March 31, 2022 by Andy Morales, AZPreps365
---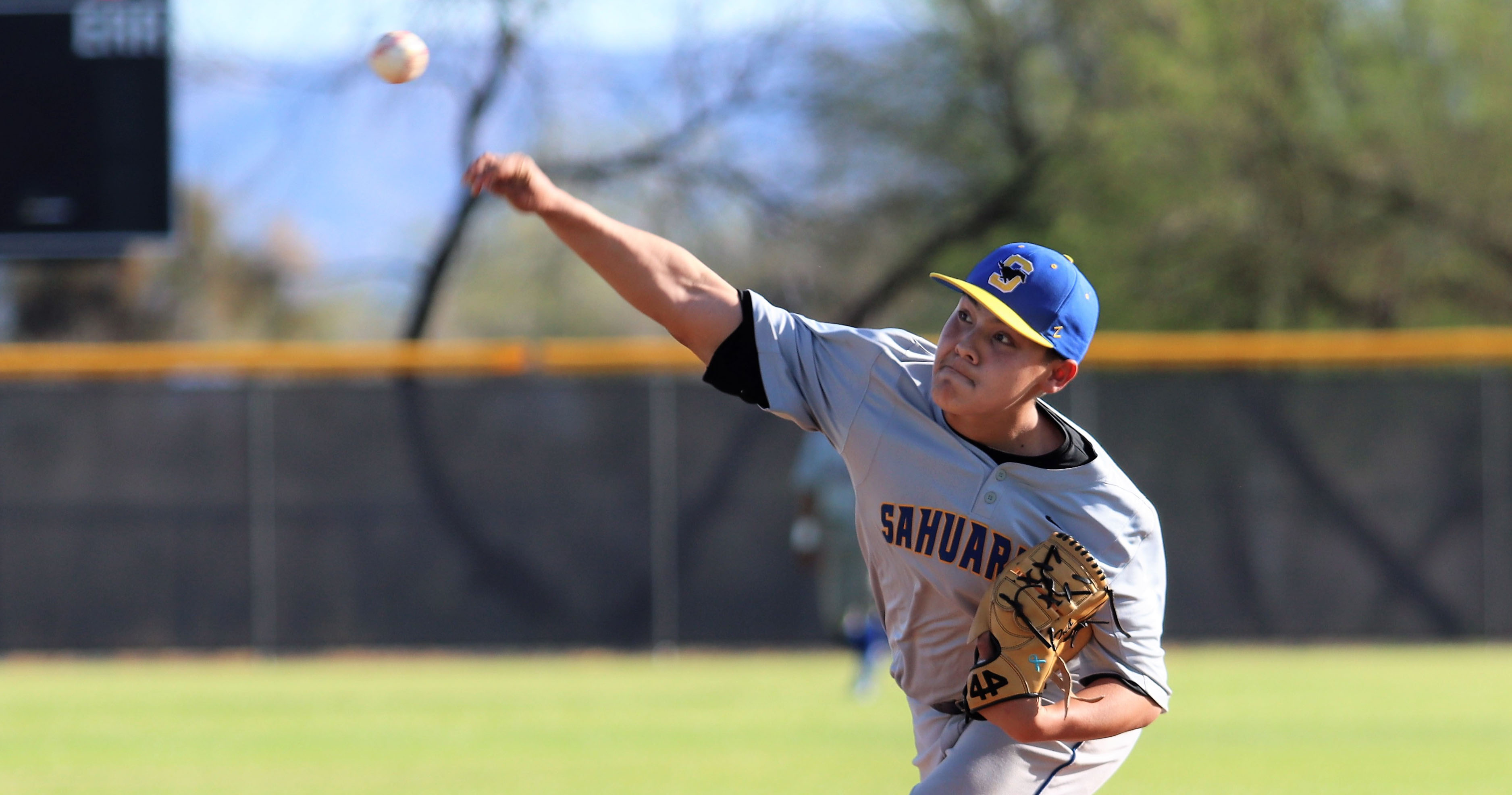 Sahuarita improved to 15-5 overall and 8-4 in power-ranking games after beating Mountain View Marana 11-1 in 5 innings Thursday on the road. The Mountain Lions are now 0-6 in ranking games.
The Mustangs are a full season removed from the 3A Conference where the program took second place in the state playoffs 2018 and 2019 to go along with state championships in 1984 and 2005. The program moved up the 4A Conference in the spring on 2021 after another promising year was canceled in 2020 due to COVID restrictions. The team finished ranked No. 19 last year, missing the 4A state playoffs by three spots.
A No. 19 ranking will get a team into the play-in bracket this year with the 2A, 3A, 4A, 5A and 6A Conferences all adopting the play-in phase for teams ranked 9-24 with the eight winners advancing to the various state tournaments. In addition, the 4A Conference adopted a modified double-elimination format for the quarterfinal and semifinal rounds.
The 3A Conference will have double elimination in the semifinal round, the 5A Conference will play out the same as the 4A Conference and the 6A Conference will begin double-elimination in the first round.
The increased opportunities will benefit teams like Sahuarita and it also gives teams like Mountain View a goal to aim for with a month left in the regular season.
Vinci Garcia went 2 for 2 with a double and two RBI to help lead Sahuarita at the plate and Brian Brimmer added 2 RBI. Diego Alvarez had a double and an RBI. Adrian Noriega picked up the RBI for Mountain View and Jamison Maher collected 6 strikeouts in the loss.
Mountain View will travel to Sunnyside (2-6) Friday night and Sahuarita will host Empire (1-9) on Monday, April 4.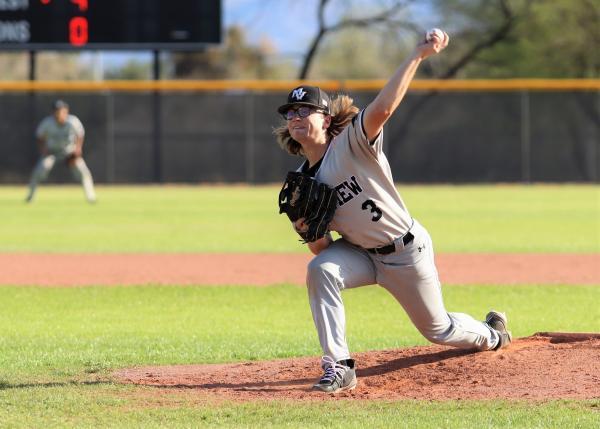 Jamison Maher. (Andy Morales/AZPreps365)