Ironwood Ridge over Salpointe 6-3
April 5, 2022 by Andy Morales, AZPreps365
---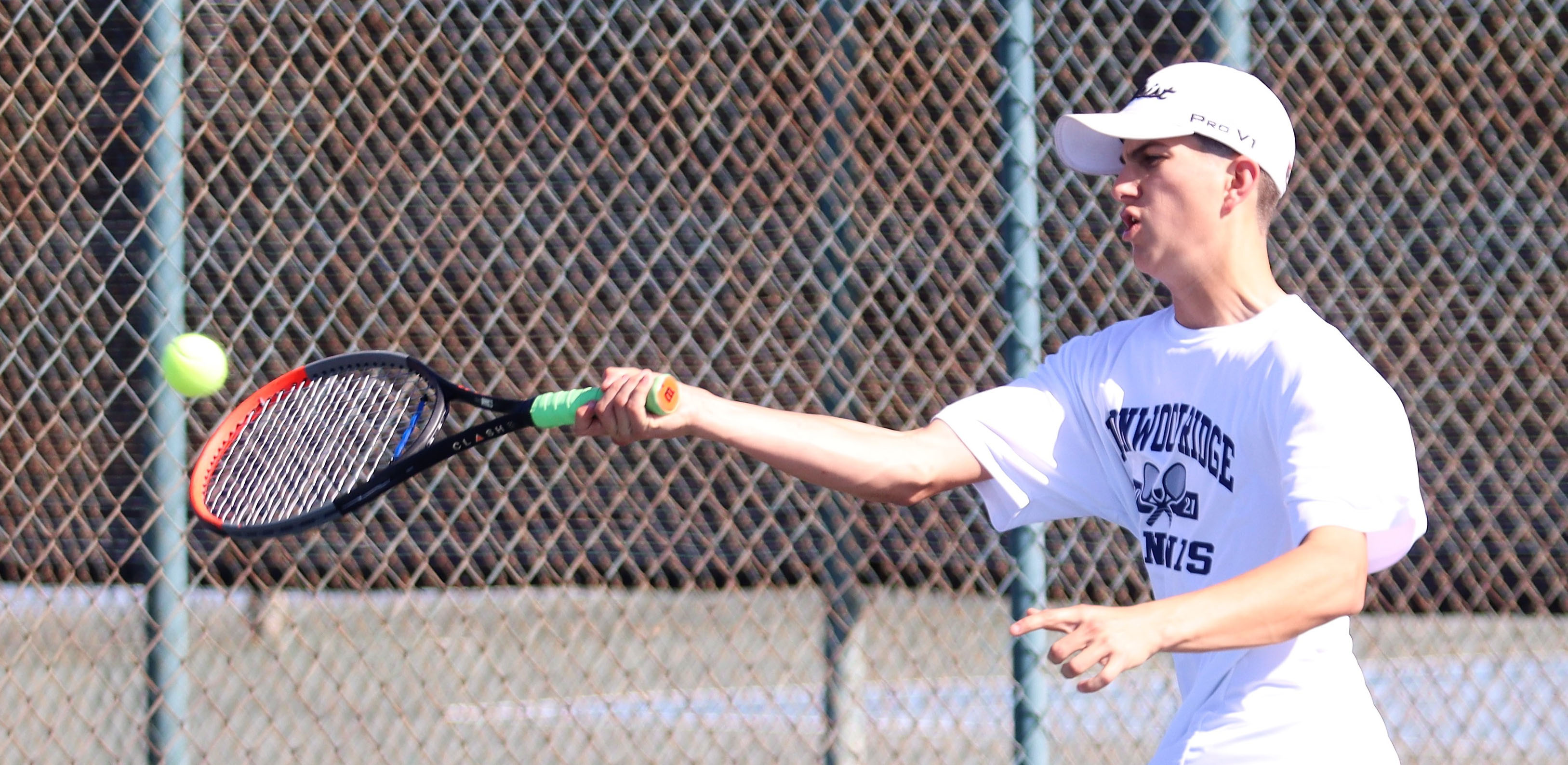 No. 20 Ironwood Ridge swept the doubles matches against No. 25 Salpointe on Tuesday to win the Division II, Section VII match 6-3. The two programs were tied 3-3 heading into doubles in the match played at the Tucson Racquet Club.
Nick Feltes and Jacob Goldman defeated Colin Spangenberg and Anthony Geile 8-0 to put the Nighthawks up 4-3 and then the last two doubles scores came in with the Nighthawks pulling out the 6-3 win.
Ironwood Ridge improved to 6-2 on the year and 2-0 in the section and Salpointe went to 3-3 overall and 1-1 in section play. No. 5 Catalina Foothills (7-0) controls the section with a 3-0 record. The Falcons have won the last seven state championships in D-II and the program is once again a heavy favorite to contend for the 16th title in school history dating back to 1997.
Ironwood Ridge was the last team to win a state championship in the division besides Catalina Foothills and the program won in 2012 and 2013 to go along with two previous titles. The Lancers won a D-I championship in 2011 which turned out to be the seventh championship in program history but Catalina Foothills turned the Lancers back in the state finals in 2014, 2015 and 2018 and in the semifinal round in 2019.
It's going to take some work for Ironwood Ridge and Salpointe to get into the top 16 to make the team playoffs this spring but players from the two programs are in contention for one of the 24 at-large berths for singles and doubles competition and those seeds will be decided on Saturday, April 23.
Goldman made the state tournament last year for Ironwood Ridge and his current doubles partner, Feltes, made it to the state doubles semifinal round last year when he was teamed up with Ryan Haymore.
Feltes and Goldman are now 7-0 this year and Spangenberg and Geile are 3-3.
IRONWOOD RIDGE 6, SALPOINTE 3
1 IR: Jacob Goldman Sr. over Colin Spangenberg Sr. 6-0, 6-0
2 IR: Nick Feltes Sr. over Anthony Geile So. 6-1, 6-1
3 IR: Noah Clauer Jr. over Robert Bennen Jr. 3-6, 6-2 (10-4)
4 SAL: Nico Soto So. Over Luke Pierce Sr. 6-2, 6-4
5 SAL: Grant Miller Fr. over Hector Castillo So. 6-1, 3-6 (10-6)
6 SAL: Emilio Lizarraga Jr. over Owen Utley So. 7-5, 6-3
1 IR: Feltes/Goldman over Geile/Spangenberg. 8-0
2 IR: Castillo/Clauer over Bennen/Soto. 8-6
3 IR: Pierce/Utley over Lizarraga/Miller. 8-5
Salpointe will visit No. 29 Canyon del Oro (5-2, 1-1) on Thursday and Ironwood Ridge hosts Catalina Foothills on the same day.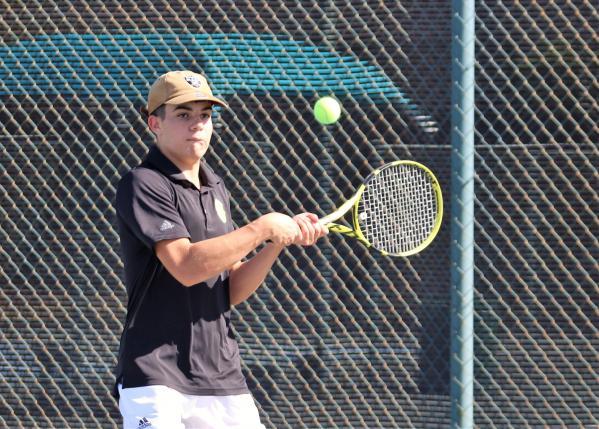 Salpointe sophomore Nico Soto. (Andy Morales/AZPreps365)