Bump. Set. Spike
April 8, 2022 by Ashley Snyder, Gilbert Christian High School
---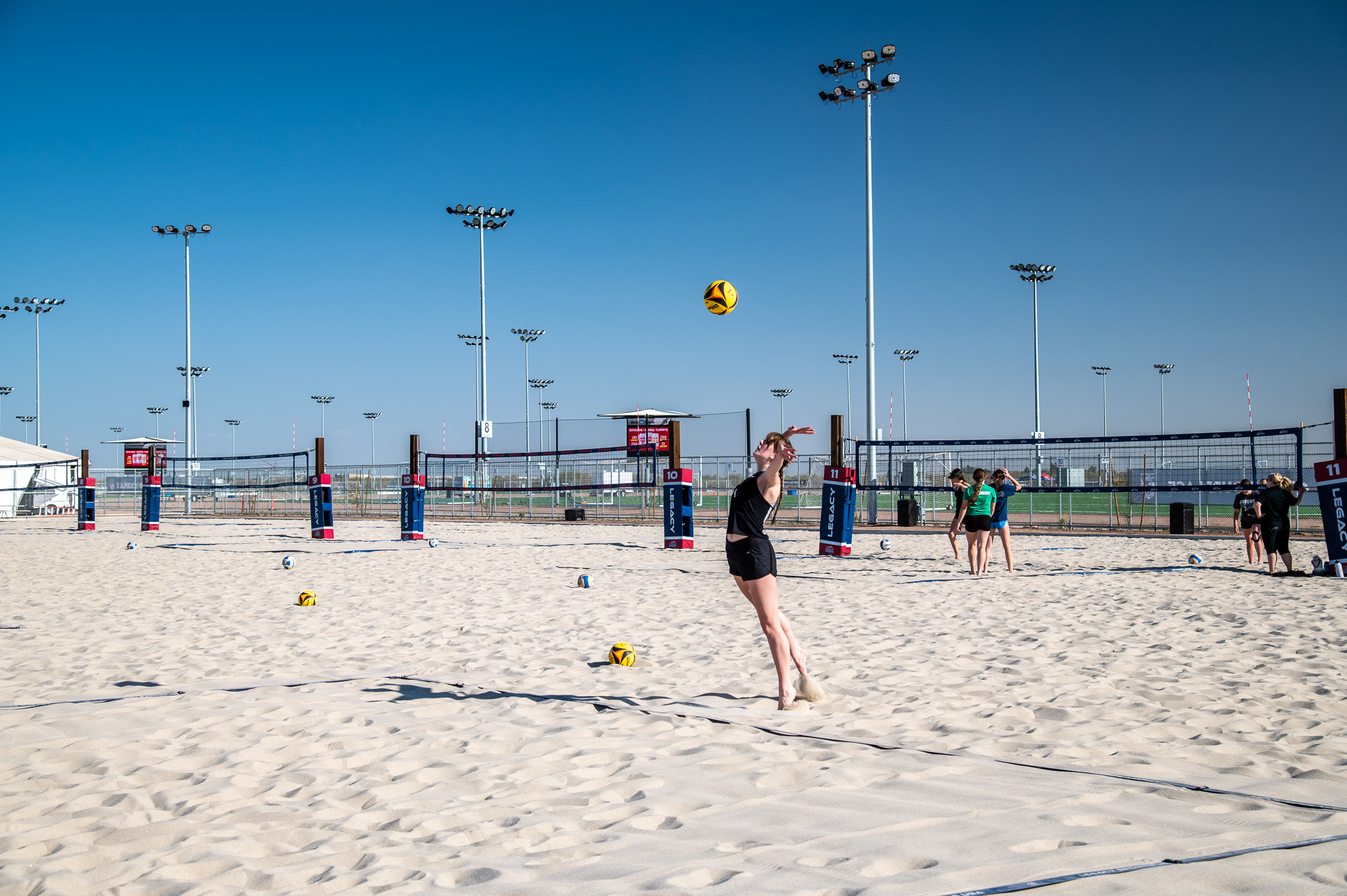 Ashley Snyder attends Gilbert Christian High School and is a member of the AIA's student SID program.
Rio Taylor is a sophomore here at Gilbert Christian playing on the Varsity Women's Beach Volleyball team. Rio has been involved in volleyball for a total of four years now, and it has shown that she has a real talent in this sport. Not only does she participate in volleyball in school, but outside of school as well. Rio has played for the clubs Aspire, Molten, Performance Zone, and Club One playing the positions outside, middle and right side; although now she plays as a setter. After asking who she believes pushes her to be a better overall player, she described her mom, how she is so encouraging and builds her up through everything.
Rio's favorite memory from the 2022 season so far was the California trip when the whole team stayed in the beach house together and built closer friendships. Rio believes the team has tremendous chemistry that has been built up over the course of the year as many of the beach players also played indoor volleyball from the fall season together. However, her overall favorite memory in volleyball was when she and her whole eighth grade team won the state championship. Rio believes that "competitiveness makes a very strong player because if you are not competitive then you won't have the motivation to try."
Rio is 3-3 on the season beating out Arete Prep, Marcos De Niza, and Fountain Hills at the fours and fives pairings. The Beach team is 9-2 on the season and is currently ranked #6 in Division II.
The GCHS Beach Volleyball team will play against Trivium Prep on April 8 at Goodyear Community Park at 4:00 p.m.
Go Knights!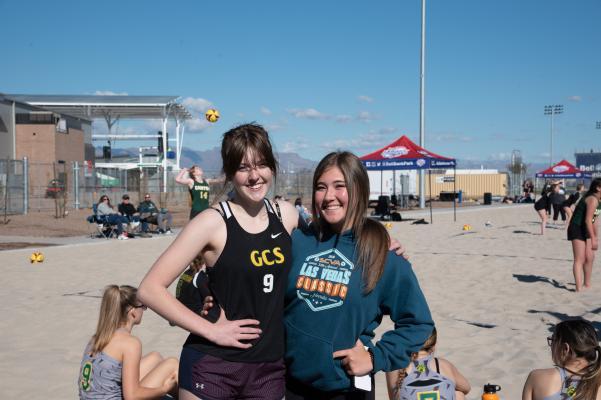 Rio Taylor and Ava Moore during the game against Fountain Hills. Photo Credit : Maddie Painter.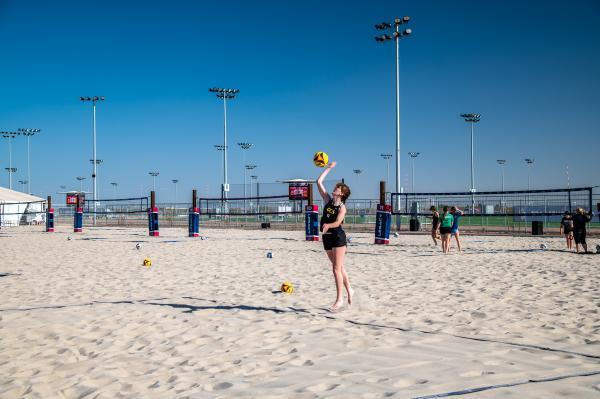 Rio Taylor serving in the game against Fountain Hills. Photo Credit : Maddie Painter.