Sara Perey: Heart of the GCHS girls tennis team
April 8, 2022 by Payton Carmichael, Gilbert Christian High School
---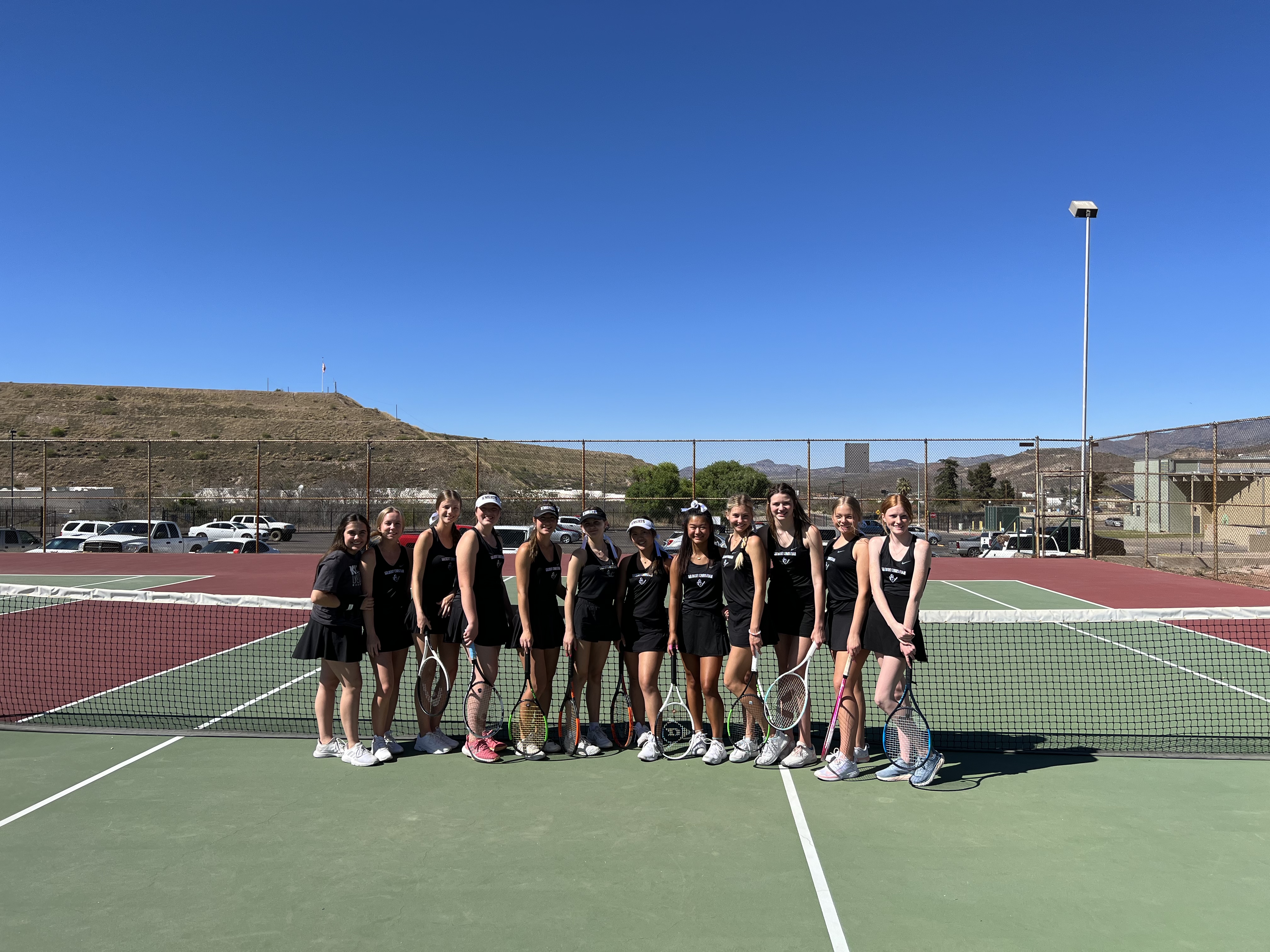 Payton Carmichael attends Gilbert Christian High School and is a member of the AIA's student SID program.
Sara Perey is currently a Junior at GCHS and an excellent addition to the Women's Tennis team at Gilbert Christian High School. She is going on her second season, and is excited for the years to come. Her team loves her words of encouragement and how supportive she is of everyone. The GCHS Women's Tennis team wouldn't be the same without Sara Perey, the heart of the team.
Sara's favorite part of the team is how "everyone is really funny and kind… [and] when you make a mistake, [we] all just laugh together… instead of making the person feel bad about the mistake they made." She really loves how tennis brings people together to compete and have a great time. Her teammate, Cheyenne Clouatre, says Sara "is everyone's biggest fan!! She goes around to each court and cheers everyone on!!" Sara improves the environment of the court and brings smiles to all her teammates whether they are doing well or not.
She loves tennis "because it's a unique sport" and "you can just go and play with a friend at any time." She sees the court as not only her playing field, but also as a way to connect. Sara especially loves tennis because of the team at GCHS and "the christian environment" that allows her "to be open about [her] faith with [her] teammates."
Not only do the girls on the team get to be open about their faith and talk about God with each other, they participate in devotions and prayer times. Ellie LaCombe is like the team "chaplain" and she encourages Sara and the other girls on their walk with the Lord. Sara Perey says they "pray before every match with the other team, even if they are not a Christian school." She explains how this time dedicated to God is "unique, because [she doesn't] think a lot of other schools do that."
Sara shines in the environment that the GCHS women's tennis team provides for her, and Cheyenne Clouatre tells how she is always "eager to share her love for tennis with others." Mrs. Pierce, the women's tennis coach, describes how Sara "is an amazing young lady and is such a wonderful teammate… [she] is always the first to volunteer to help and… is gracious and kind, but watch out because [her] forehand will get you!"
The women's tennis team at GCHS is a part of Sara as much as she is a part of the team. Her uplifting attitude is an example we should all follow in sports, school, and everyday life. Come and see the women's tennis team at GCHS!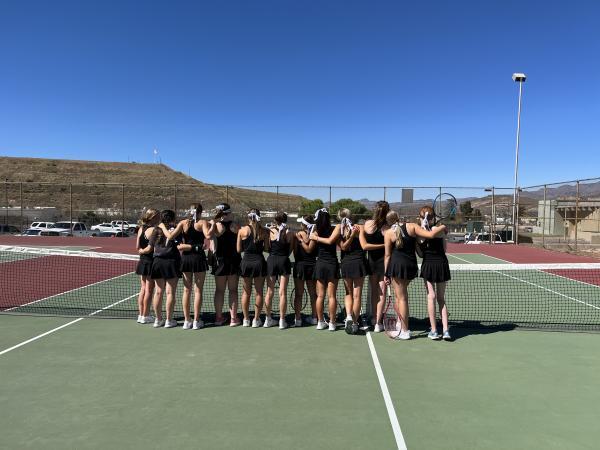 Contemplating the upcoming match. Photo credit: Mrs. Pierce