Salpointe wins the Lancer Invitational
April 9, 2022 by Andy Morales, AZPreps365
---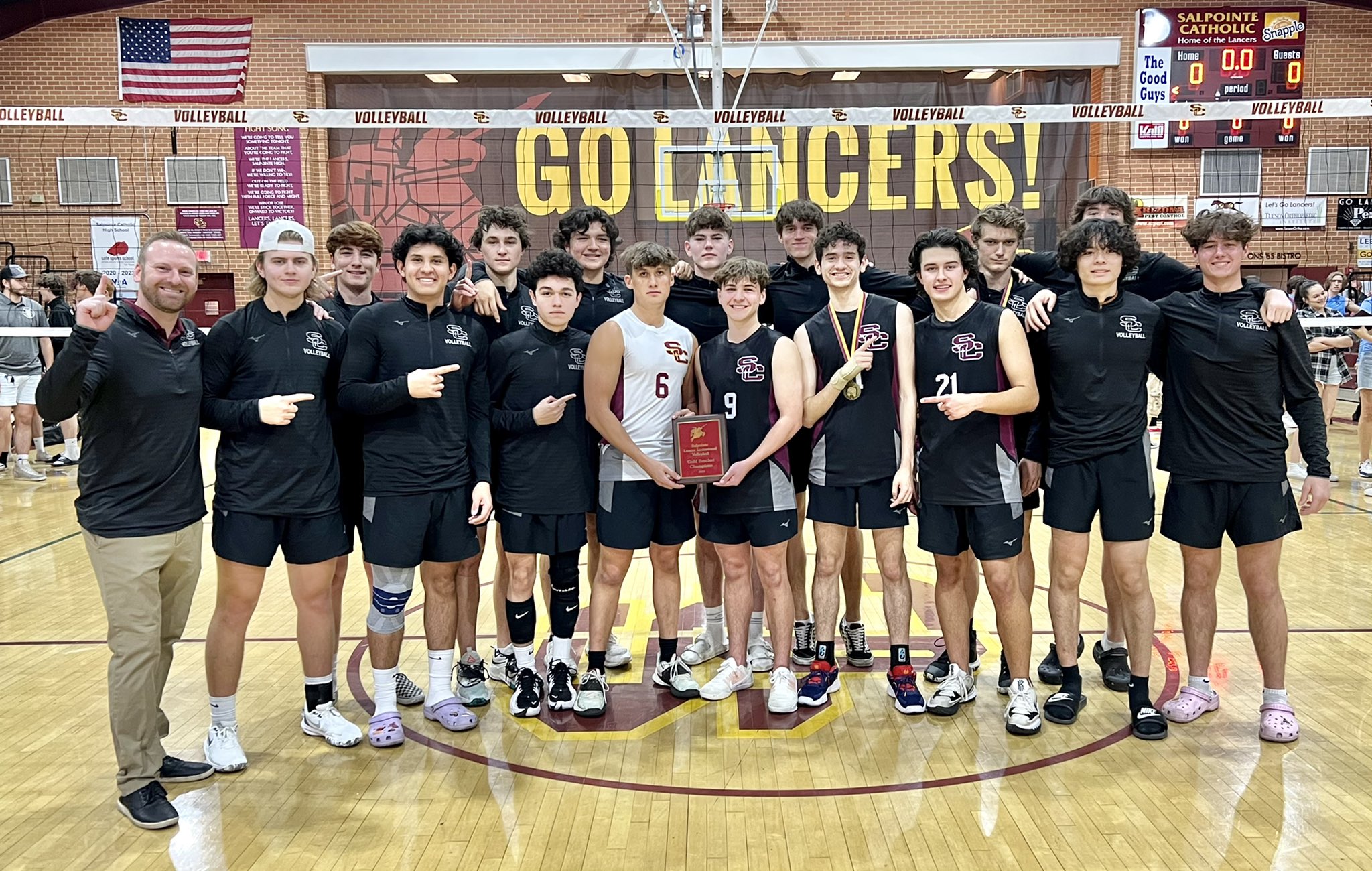 Salpointe beat Catalina Foothills 2-1 to win the Lancer Classic Saturday afternoon in a match that went the distance in all three sets. Scott Spencer collected 32 assists for Salpointe and Kyle Boesen had 28 for the Falcons and that was an indication of how dramatic the play was in the championship match.
The Falcons took a 7-6 lead in the first set but the Lancers went on a 5-0 run to go up 11-7 and the set was never in danger of falling towards Catalina Foothills the rest of the way and Spencer hit Denton Leber to give the Lancers their biggest lead in the opening set at 22-14. A kill from Diego Morales closed it out 25-19 Salpointe.
The second set played out differently with the Falcons building an 8-3 run on an early 6-0 run to set the tone. Catalina Foothills built a 21-11 lead, and it looked like the rest of the set would play out easily, but the Lancers battled back to cut the lead down to 24-23. Boesen found Jacob Martinez at the net and Catalina Foothills took the set 25-23.
The Lancers had the biggest lead of the deciding set at 9-7 but there were 13 lead changes the rest of the way with both squads turned back on six total championship points. At one point the serve came up big with a serve to the net by Salpointe erasing an 18-17 lead and Johvan Fiallos followed with an ace to give the Falcons a chance at 19-18 but another service error tied things up again at 19-19.
A kill from Morales made it 20-19 but Martinez returned the favor to tie it back up 20-20. A net violation brought advantage back to Salpointe but the Falcons tied the final set back up at 21-21. Leber put the Lancers up 22-21 and Cody Raetzman ended the set with a block for the 23-21 victory.
Morales had 12 kills for Salpointe with Spencer spreading the chances around and Martinez ended with 12 for the Falcons and Cole Revis added 10.
Salpointe is ranked No. 3 in the 4A Conference at 9-1 in power-ranking matches and Catalina Foothills is No. 13 in the 5A Conference at 6-3. Mountain View (5A: 8-2) beat Rincon/UHS 25-20, 20-25, 15-12 to take third place and Deer Valley (4A: 8-1) beat Tucson 25-22, 25-19 to win the Silver Bracket. Rincon/UHS (7-5) and Tucson (5-6) compete in the 6A Conference.
Cienega (9-0) is the top-ranked team the in the 5A Conference and the Bobcats are slated to play in the Higley Invitational starting on April 22. Flowing Wells will host the last invitational from Southern Arizona and that event also starts on April 22.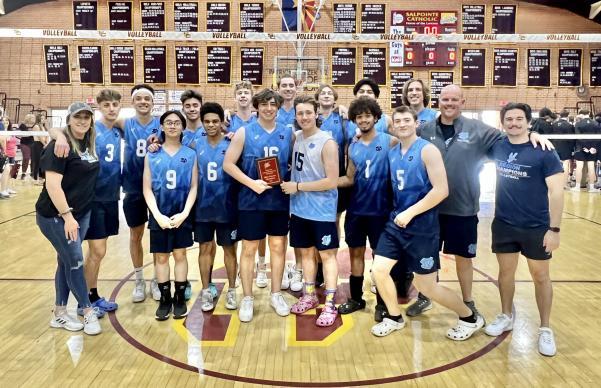 Deer Valley (Andy Morales/AZPreps365)