Jenna Griswold: running toward success
April 11, 2022 by Ellie Hommel, Gilbert Christian High School
---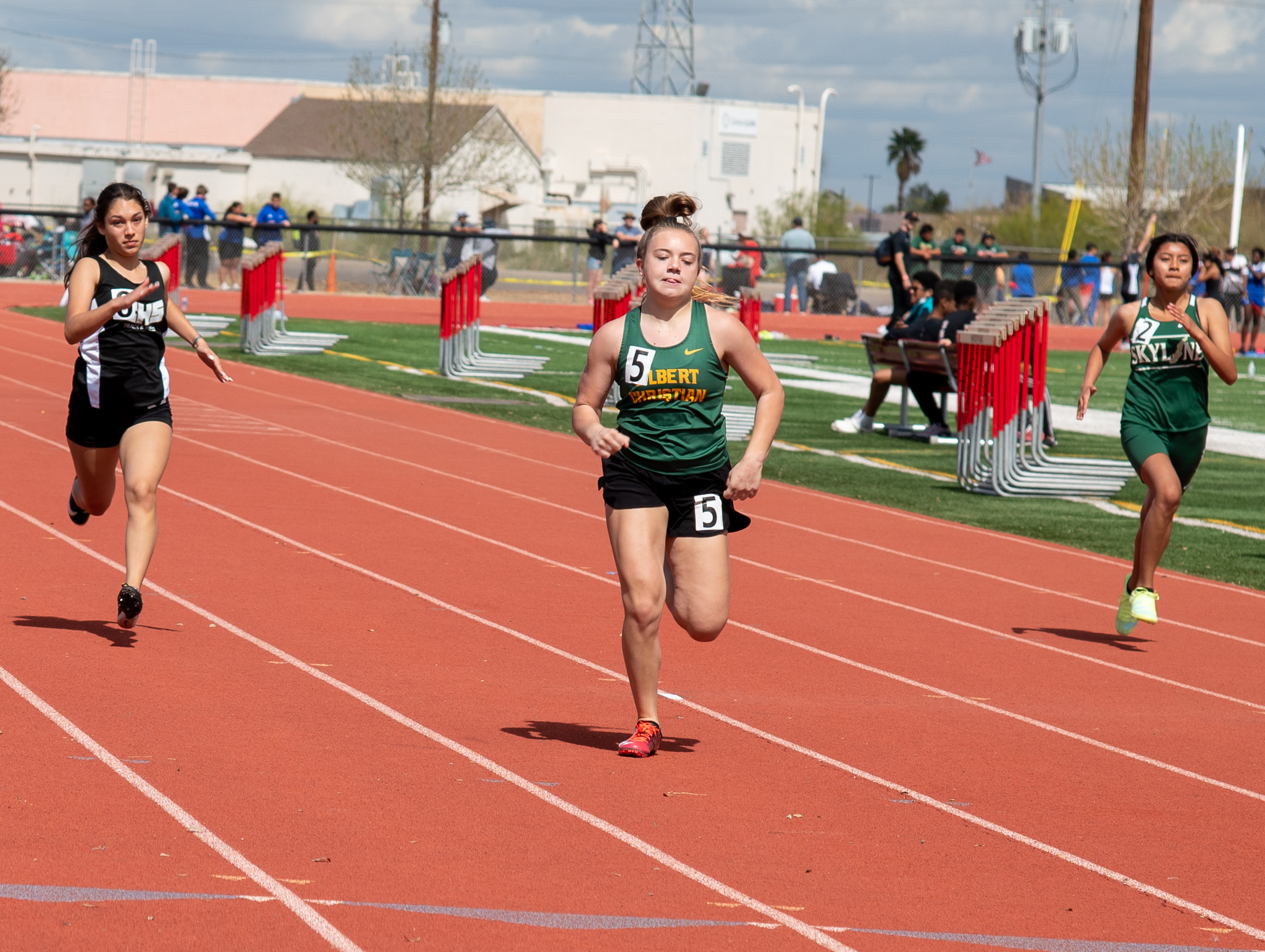 Ellie Hommel attends Gilbert Christian High School and is a member of the AIA's student SID program.
Jenna Griswold is a sophomore at Gilbert Christian High School. She is also a dedicated track runner by participating in the 100m the 200m and 4x100 relay.
Starting her freshman year, she says "I had just finished gymnastics season and since that part of my life was over I thought track would be a good option for me."
She found a love for this sport and continued it with a new found joy.
She works hard to place well in the race, reaping the rewards, as she usually places in the first half of the group. She states, "I like to not go through the motions. I personally believe that just going through the motions will never get you to where you want to be. I think that putting 100% effort into everything you do, especially if it's something you love, like track." Jenna lives her philosophy through her actions and encouragement of her teammates at practices and meets.
Jenna speculated that in Arizona the weather has been all over the place, sometimes very hot, others very windy. I think the weather has been helpful to my training even if at the moment it doesn't seem so great." She likes to focus on the positive elements in every circumstance. Running 13.7 seconds for the 100 and 28.93 for the 200 seconds. Jenna pushes herself to always do better, and doesn't get discouraged by her mistakes, instead she is empowered to work harder.
The team all works to encourage each other when they are nervous. Jenna sometimes lacks confidence in herself before she runs, and she feels Coach Logan helps to encourage her in times of need. Jenna thrives on a team and also adds to the community of the GCHS track team. Her love of track and her hard work fuels Jenna's path to success.