Taking it up a level: from Carl Hayden girls basketball to phoenix college women's basketball
April 14, 2022 by Sabrina Jiles, Arizona State University
---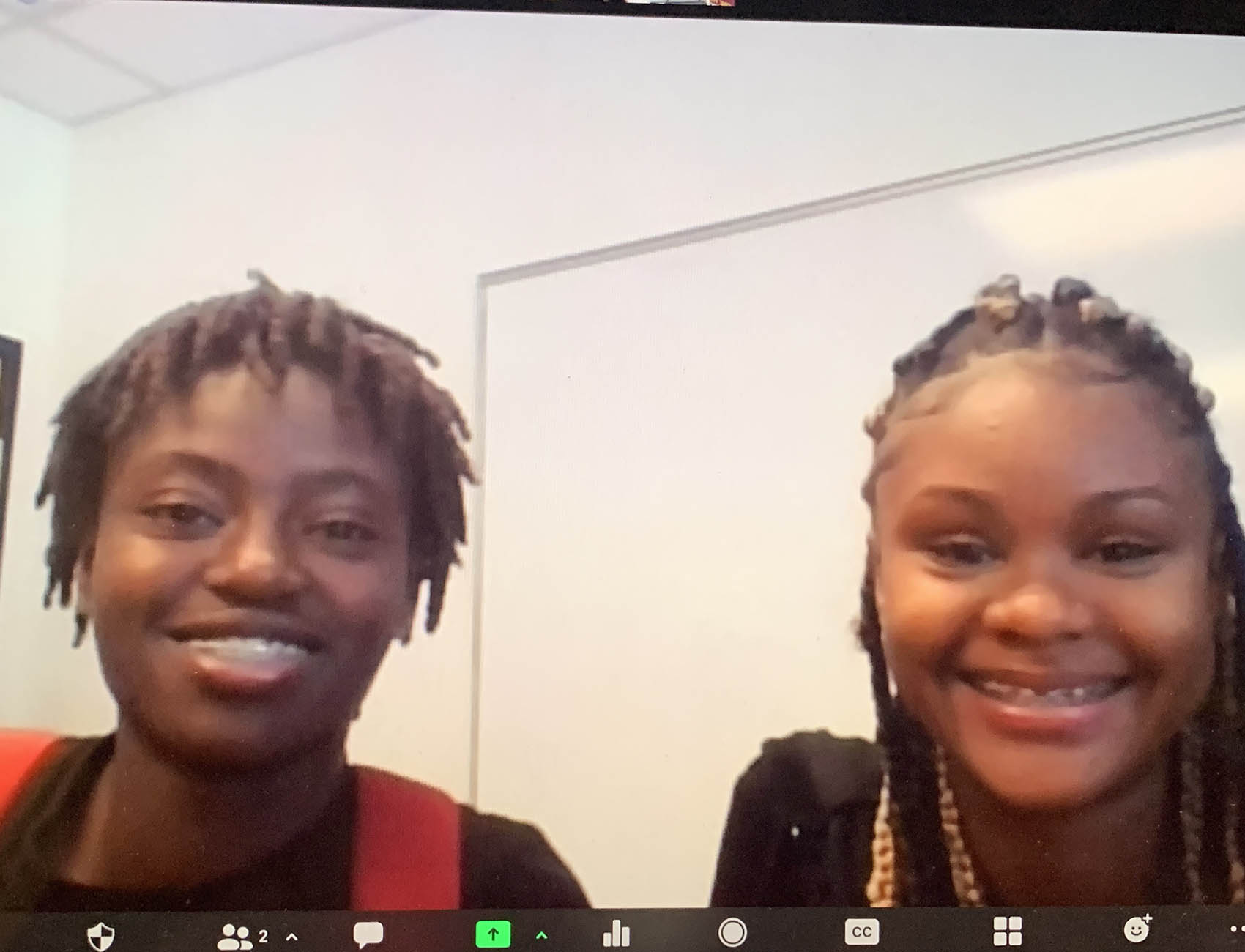 Sabrina Jiles is an ASU Cronkite School of Journalism student assigned to cover Carl Hayden for AZPreps365.com
Thanks to dedication, hardwork, and the ability to never give up, Carl Hayden Falcons girls basketball point guard Mariam Abakar is one step closer to her dream and is taking her talents to the next level.
Having dreams of playing professional basketball takes what started off as a fun game to play with friends and turned it into a passion.
Abakar, who is from Chad, first picked up a basketball in fifth grade and didn't originally see her journey in the sport making it this far. Abakar described that she hadn't planned on playing basketball in high school due to her passion for soccer.
"I didn't think of that because I used to play soccer. I didn't know how to play at all," Abakar said.
However as Abakar began to learn the ropes of the game, her passion and love for basketball began to grow. Eventually, basketball would become the main priority.
The enjoymement she had while playing as well as the competitive nature associated with the sport is what drew Abakar to want to play more seriously.
"It's a fun sport. A competitive sport and I just liked it and started playing more and wanting to take it seriously because I wanted to get somewhere," Abakar said.
Coming to Carl Hayden, Abakar knew she wanted to contribute to the girls basketball team and help the team win. During her time with the Falcons, Abakar's skills on the court not only improved, but she found her voice as a leader on the team.
For Falcons girls basketball head coach Michael Morris, he described how Abakar was not only able to be consistent and lead, but also always willing to learn.
"She was consistent and there everyday … she understands the role of a captain. So when she needs to lead on the court she does and when shee needs to take orders, she knows how. As a coach, she was a delight to coach," Morris said.
In her career at Carl Hayden, Abakar has received many accomplishments from being voted Metro Region First Team to Metro Region Defensive Player of the Year.
Her basketball journey doesn't stop here, however, as she embarks on her next chapter and takes her talents to the Phoenix College Bears women's basketball team. Abakar was excited to hear the news that she would be getting a chance to play at Phoenix College and that excitement was shared by the people who support her.
For her close friend Ashya Russell, she described how happy she was to hear the news that Abakar would be going to play in college.
"I was happy because when you first start playing the sport sometimes people play because they want to, they don't play for a purpose. But she plays for a purpose so for me to hear that she's going to Phoenix College is good because she is actually getting somewhere from where she started," Russell said.
As the countdown begins for Abakar's debut with the Bears, excitement is what fuels her. Taking a jump from playing in high school to playing in college is challenging and could make some players worried, but Abakar is just ready to get started.
"I look forward to just keep working and working. I know I am going to Phoenix but I want to go to the next level," Abakar said.
With not only dreams of playing in the WNBA pushing her to be great, Abakar works to make herself and those who have supported her proud. Working and pursuing to make a career out of basketball.
"The dream is to stay playing basketball, go to school, and just making it big. Just doing something with my life to make my family proud, my friends, coaches, everybody."