Mtn. View BVB mows down Mesa
April 14, 2022 by Les Willsey, AZPreps365
---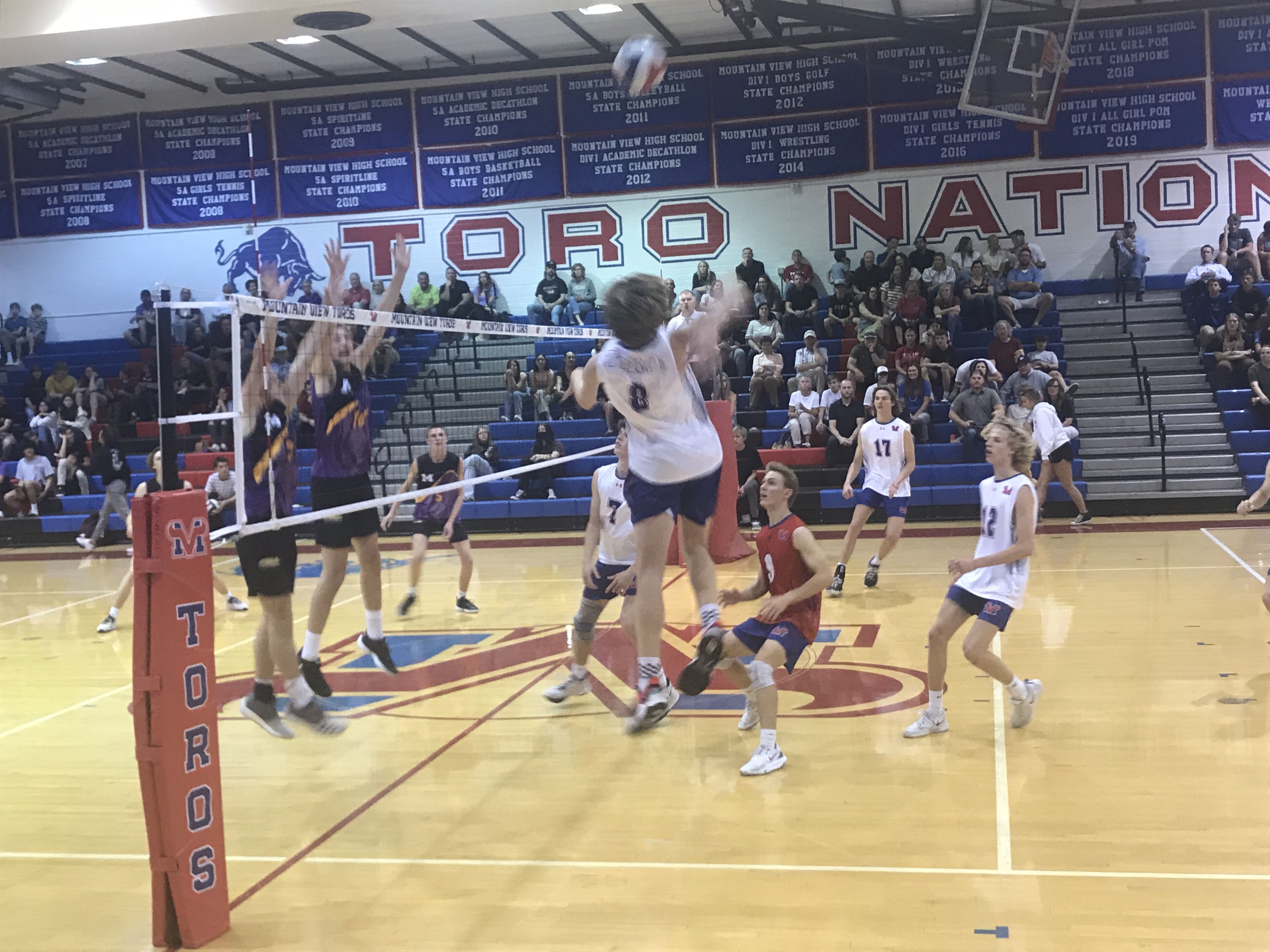 #10 Mountain View and #12 Mesa High boys volleyball sported unblemished marks in region play on Thursday night. The victory went Mountain View's way in decisive fashion as region play arrived at the halfway mark.
The Toros wasted little time defeating the Jackrabbits, recording a 25-12, 25-16, 25-16 triumph at Toro Gym. Mountain View improved to 17-10 overall and 5-0 in region. Mesa is 11-7, 4-1.
Mountain View's attack was clearly better in the first of two meetings between the rivals. Five Mountain View players recorded between four and eight kills and the Toros more than double Mesa in the kill department. Ryan Osborn led Mountain View's attack unofficially with eight kills, followed by Trent Wayland with seven, Jay Tingey and Knox Pothier five apiece and Scott Peterson with four.
Mountain View led almost the entire first set, trailing only 1-0 and 2-1. The Toros used an 11-2 run just past the midpoint to prevail going away. Mesa suffered on the attack in the set with three kills and eight hitting errors.
The second set was closer longer with Mountain View up 13-11 midway. The Toros gradually pulled away at that point getting two kills each from Weyland and Pothier and the Jackrabbits aiding with four attack errors.
Mesa produced its largest lead of the match in the third set at 7-4. Mountan View erased the deficit with a 6-0 run and cruised to the finish of the set and match. Tingey led the Toros with four of his five kills in the set.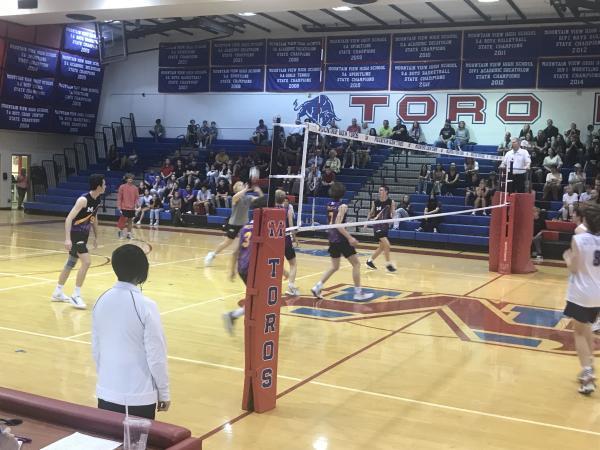 Mesa's Henry Mason (2) sets up an attack in its loss at Mountain View. (Azpreps365 photo)