Cienega is the team to beat in the 5A Conference
April 19, 2022 by Andy Morales, AZPreps365
---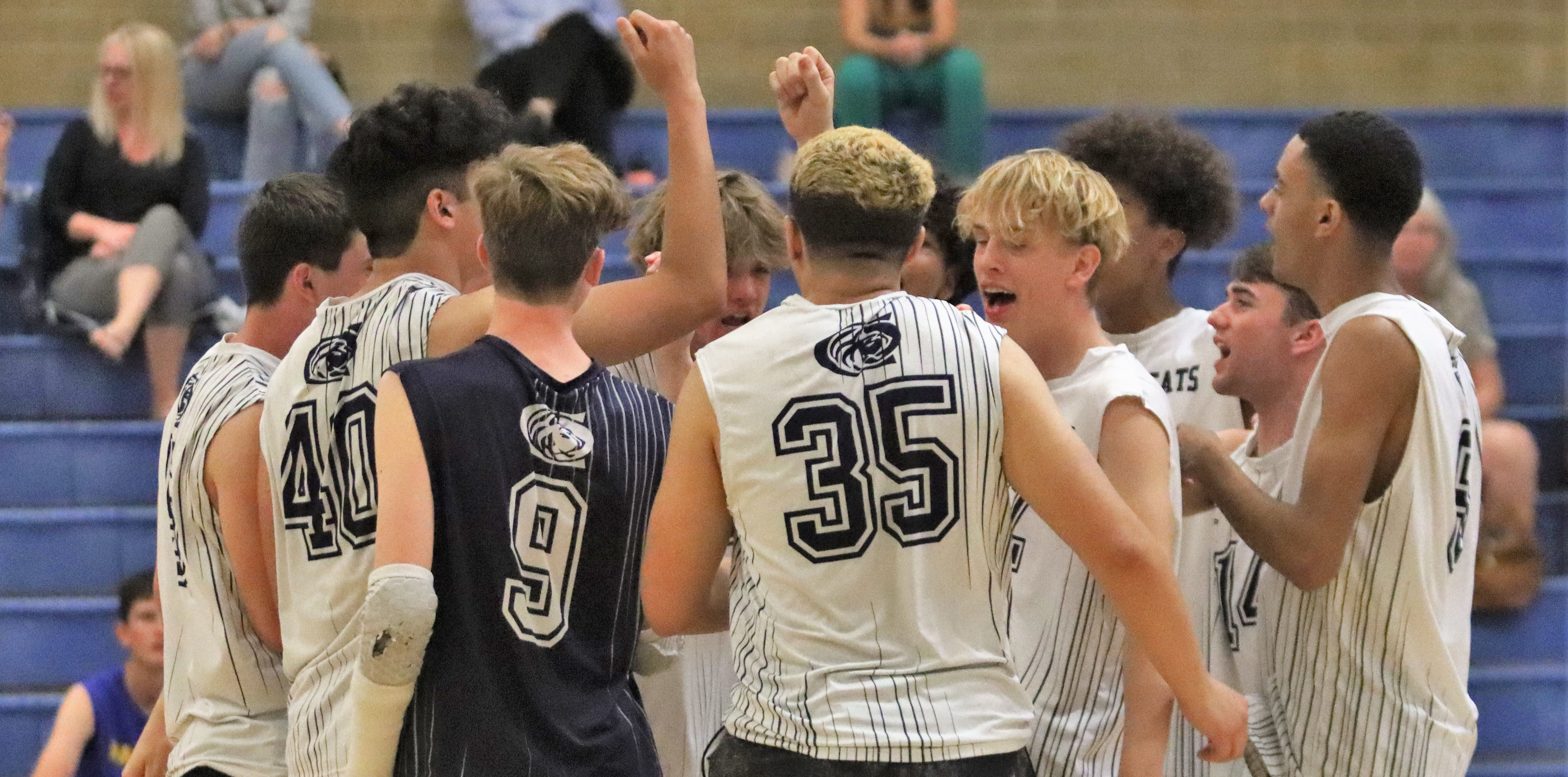 Cienega won the 2017 5A state championship in an epic 5-set match over Horizon Honors and the Bobcats became the first team from Southern Arizona to win a state title since 2011. Southern Arizona dominated the Division II ranks from 2005 to 2011, with six straight titles and five runner-up finishes, but the shift to one division from 2012 to 2015 saw an end to championship appearances from teams from the south.
Southern Arizona was the birthplace of boys volleyball in Arizona and, as the number of schools participating in all of Arizona continued to grow, the return to two divisions made sense and that made it possible for more chances for a trophy. Cienega won in 2017, Mountain View Marana took a runner-up finish in 2019 and Cienega picked up a runner-up finish last year. The Bobcats are ranked No. 1 in the 5A Conference this year so it looks like another opportunity is possible.
"I think that this team is a little less mental," head coach Heather Mott said on her current roster as opposed to last year. "That team was more mental and sometimes they got stuck in overthinking. This team, they're just a bunch of gamers, so I think it's a different, it's a little different makeup. We can get down and we can get way up and we play the same"
2021 saw the addition of the 4A Conference and there are now 110 teams competing in Arizona, up from 91 in 2019. At that rate of growth, it's conceivable a 3A Conference might be added in a few years.
Cienega went 20-1 last year with the loss coming to Casteel in the championship match. The Bobcats are currently 21-1 overall and 14-0 in power-ranking matches with the one loss coming to a team from Las Vegas in early March. The Bobcats avenged their loss to Casteel to start the season after being down 2-1 in that match. Another close call came on March 9 when the Bobcats came back from two sets down to win in five against ALA-Gilbert North.
The latest victory for the Bobcats came at No. 11 Marana Tuesday night. Cienega won 3-0 after taking the first set 25-18 and the second set 25-11. Marana led 8-5 in the third set but a 5-1 run put the Bobcats up 10-9 and the team went on to clinch the match with a 25-18 win.
Cienega setter Jaden Bramhall collected 20 assists in the win with Taylor Allen finishing with 10 kills and Mason Tippett had 8. Dominic Swick had 18 assists for Marana and Sam Brown had 9 kills.
Marana is 16-8 and 9-3 in power-ranking matches. The Tigers are on target to host a play-in match on May 3 but it's possible a run over the last four matches could move the team into the top 8 and that starts with a match at No. 12 Catalina Foothills on Thursday.
Cienega will travel to No. 20 Buena on Thursday before taking part in the Higley Invitational on Friday and Saturday. The first round of the 5A state playoffs is slated for May 6.