Highland baseball tops Desert Ridge
April 25, 2022 by Les Willsey, AZPreps365
---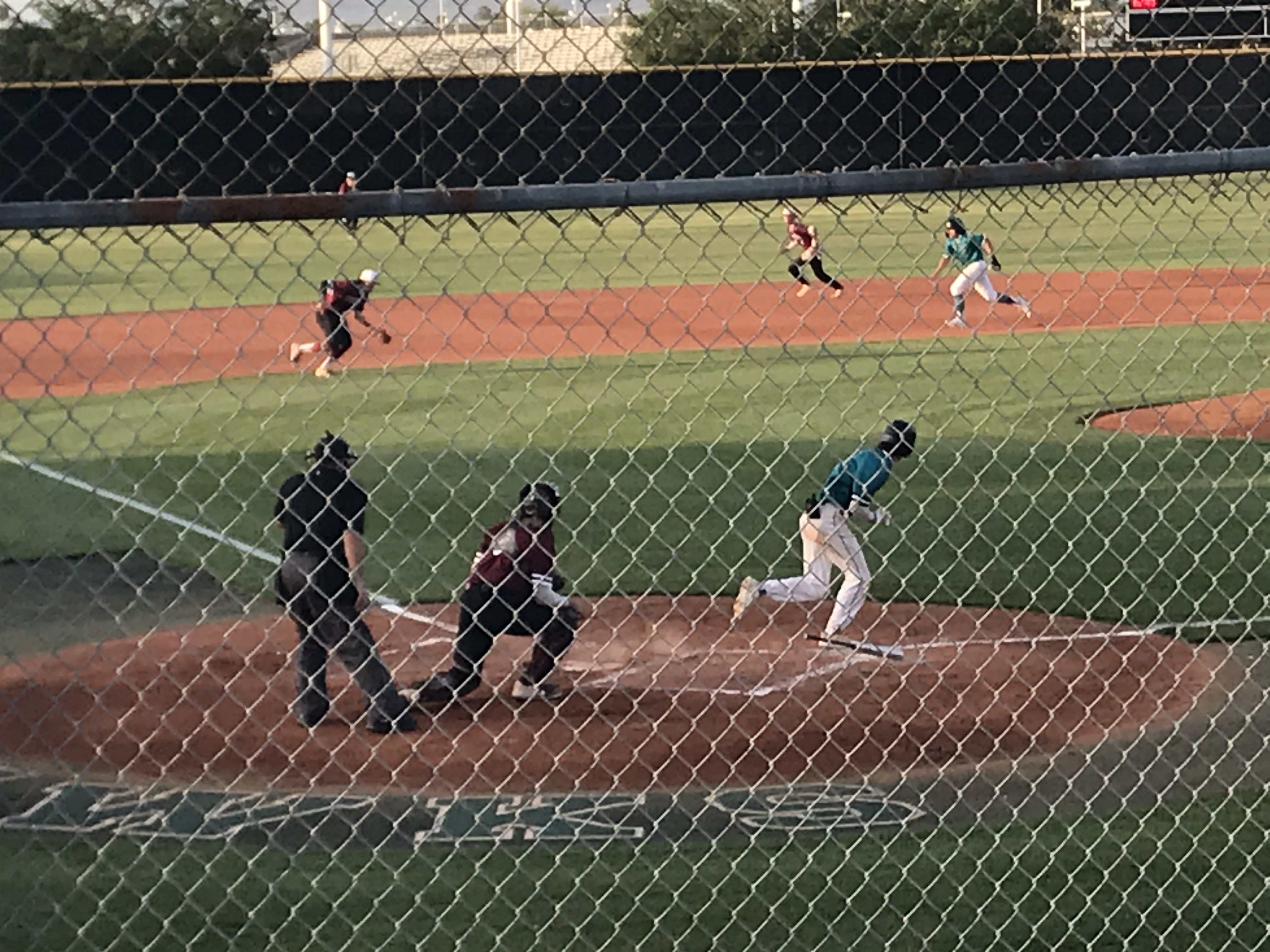 Entering Monday night's regular season baseball finale, Desert Ridge was in safe territory to garner a 6A playoff spot. It's opponent - host Highland - had to win keep slimmer, faint hopes alive.
Highland came through winning somewhat of a pitchers' duel with Desert Ridge, 4-1. The top 24 teams qualify for the postseason, which begins Wednesday for the 9-24 seeds who battle in play-in contests. Desert Ridge was #24 heading to play Monday; Highland was a few spots back at #28.
All the results from Monday's 6A games will be factored in and final rankings released by noon on Tuesday. Teams below Desert Ridge on Monday were #25 Valley Vista and #26 Tolleson, both of whom had a chance to qualify with wins in their final games Monday. Tolleson defeated Sunnyslope and Valley Vista did the same vs. Westview. Teams immediately above Desert Ridge were #22 Westwood, which beat Skyline and #23 Boulder Creek, which completed its regular season last Friday.
Highland pitcher freshman Aiden Stenberg and sophomore JT Oldfield combined for the victory. Stenberg allowed the run in 5 2/3 innings of work and Oldfield got the save despite yielding three hits in 1 1/3 innings. They scattered seven hits. Highland's offense came courtesy of Jack Ellsworth (2 for 3) and Brody Bremer (2 for 2). Ellsworth homered to start the scoring in the second and doubled in the sixth to help the Hawks tack on an insurance run. Bremer, batting ninth, knocked in two runs with a triple in the fourth and sacrifice bunt in the sixth.
Matt D'Amato singled home the lone run for Desert Ridge in the sixth inning. D'Amato was 2 for 3 as was starting pitcher Cade Bleeker, who took the loss allowing three runs and six hits in five innings.