Wolthuis' final season for the Knights
April 29, 2022 by Maddie Painter, Gilbert Christian High School
---
Maddie Painter attends Gilbert Christian High School and is a member of the AIA's student SID program.
Elli Wolthuis is a senior on Gilbert Christian's Beach Volleyball Team. She has been on the team for four years, ever since the program was established. This year at the ones' pair, Elli had a record of 11-5. Wolthuis has grown up loving the game and in the fall, she committed to play D1 Beach Volleyball at Boise State.
Elli has played beach volleyball for eight years, she has been pushed by her coaches and her teammates to be the best player she can be. On the Gilbert Christian Beach Team, Elli has been a leader on the court since her freshman season. Daisy Midthun, a junior on the team, says " Ever since the day I shadowed Elli as an incoming freshman, she has always been the one person I've looked up to and admired on and off the court."
Elli's leadership on the court is shown throughout every game, whether it is hyping up the team before a big match, helping her teammates with skills during practice, or giving advice during a game. "Elli was someone we could always count on," added Ava Moore, a junior on the team, "She was a great leader and she was the best teammate!"
Wolthuis would strive to be a better player each game. She was coachable, had good energy, was a leader, and wanted to play every game, which is exactly what she believes makes a great volleyball player. Midthun added, " She's not only a beast on the court but such an amazing person overall." Elli leaves the Gilbert Christian team with one last piece of advice, "stay hungry to win and know that y'all can do whatever you want as long as you stay united."
Here are some of Elli's Stats:
Vs. Fountain Hills: 2-1
Vs. Veritas prep: 2-0
Vs. Arete prep: 2-0
Vs. Deer Valley: 2-1
Vs. Notre Dame Prep: 2-1
Vs. Salpointe Catholic: 2-1
Vs. Payson: 2-0
Vs. Az College Prep: 2-0
Vs. San Tan Charter: 2-0
Vs. Marcos De Niza: 2-0
Vs. Eastmark: 2-1
Elli will be playing in the Divison II pairs tournament at Casteel High School on May 3 with her partner Ryley Nelson!
Go Knights!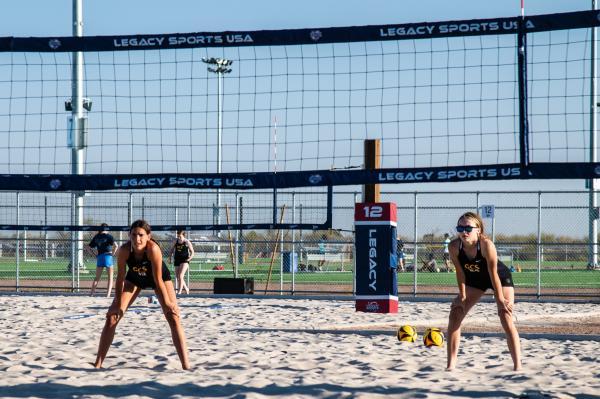 Elli Wolthuis (left) and her partner Ryley Nelson waiting for the serve.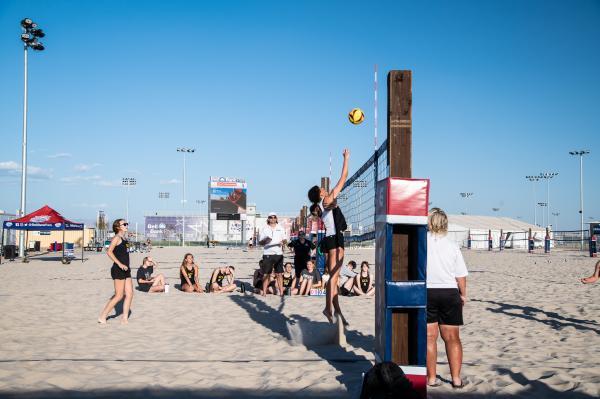 Wolthuis going up for the ball.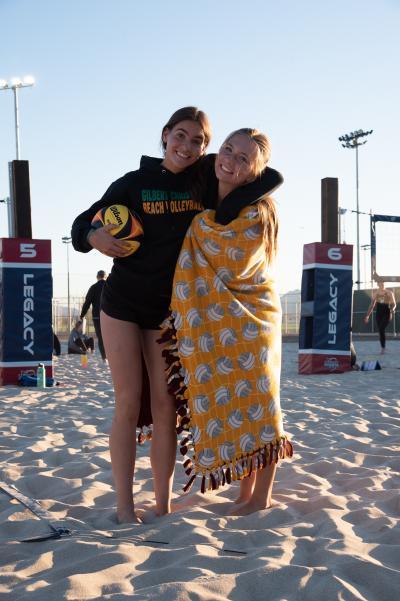 Elli Wolthuis (left) and her teammate Daisy Midthun.