Tucson beat San Luis 7-3 to survive elimination
May 3, 2022 by Andy Morales, AZPreps365
---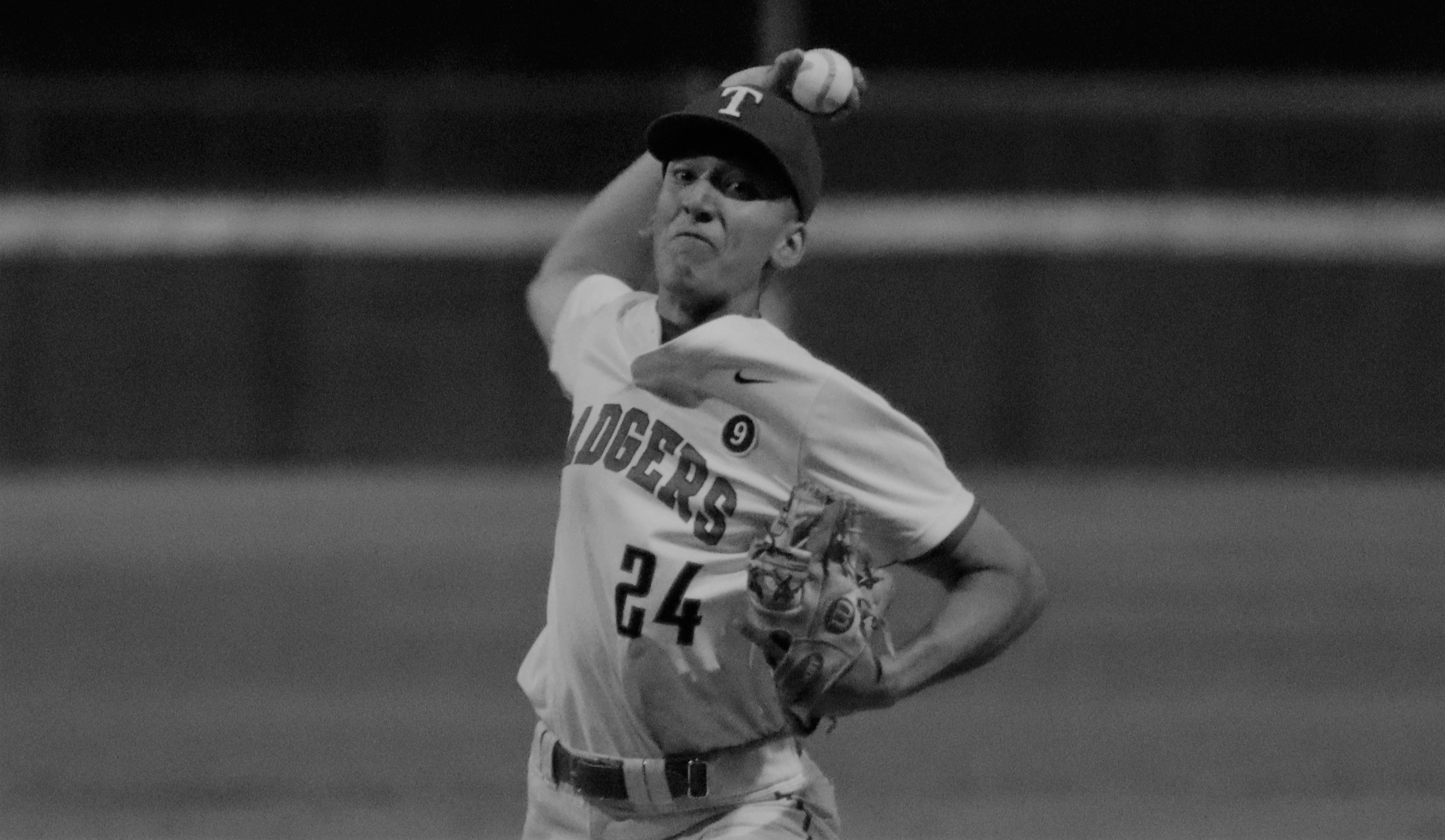 No. 9 Tucson beat No. 16 San Luis 7-3 Tuesday night at Cherry Field to advance to the second round of the 6A Elimination Bracket where the Badgers will host No. 13 Basha on Thursday night. The initial game time for that game is set for 4 p.m. but the Badgers are expected to petition for a 6 p.m. start time.
Basha lost at No. 5 Queen Creek 4-3 in eight innings Tuesday night to send the Bears to the Elimination Bracket. It will be a long road the rest of the way with the winner still needing at least three more wins to make it to the conference final.
Tucson (21-8) went up 2-0 on San Luis (18-11) in the bottom of the second inning with two outs. Isaac Ramirez singled to score Francisco Rojo Quiroz and then Robert Lucero, who was running for Ramirez, worked his way around the bases and he scored on a wild pitch to make it 2-0.
Sebastian Contreras got the start for the Badgers and he kept San Luis off the bases but the Sidewinders started to come alive in the top of the fifth with freshman Cesar Chavira getting things going with a one-out single. Javier Rochin followed with a double and the Jesus Buzani knocked in Chavira to cut the Tucson lead down to 2-1.
Rochin scored on a throwing error on a double steal at home to tie the game up 2-2 and then Ernesto Ochoa brought in Buzani on a hit to the outfield for the 3-2 lead. Ruben Castro took the ball and San Luis was able to load the bases on three walks but Castro induced a groundball to get out of the jam.
Castro only gave up one hit the rest of the way to give the Badgers a shot at a comeback and the team got all they would need in the bottom half of the fifth inning. Mario Bejarano reached on a hit-by-pitch to start the inning off and then Ruben Villaescusa walked one out later. Maximiliano Leyva followed with another walk to load the bases for Benjamin Cazares.
Cazares took a 2-strike pitch up the middle to put Tucson back up 4-3 and then Quiroz singled in another run. Cazares scored on a passed ball to make it 6-3 and the final run came on a wild pitch.
Alejandro Vanegas got the start for San Luis. Wilber Espinoza, Zaid Cardenas and Eduardo Villareal also saw the mound for the Sidewinders. Ochoa went 2 for 4 with an RBI to lead San Luis at the plate. Cazares went 1-1 with 2 RBI to lead the Badgers. Contreras picked up a perfect game against Rincon/UHS on April 19.