Hamilton SB rallies past Mtn. View
May 5, 2022 by Les Willsey, AZPreps365
---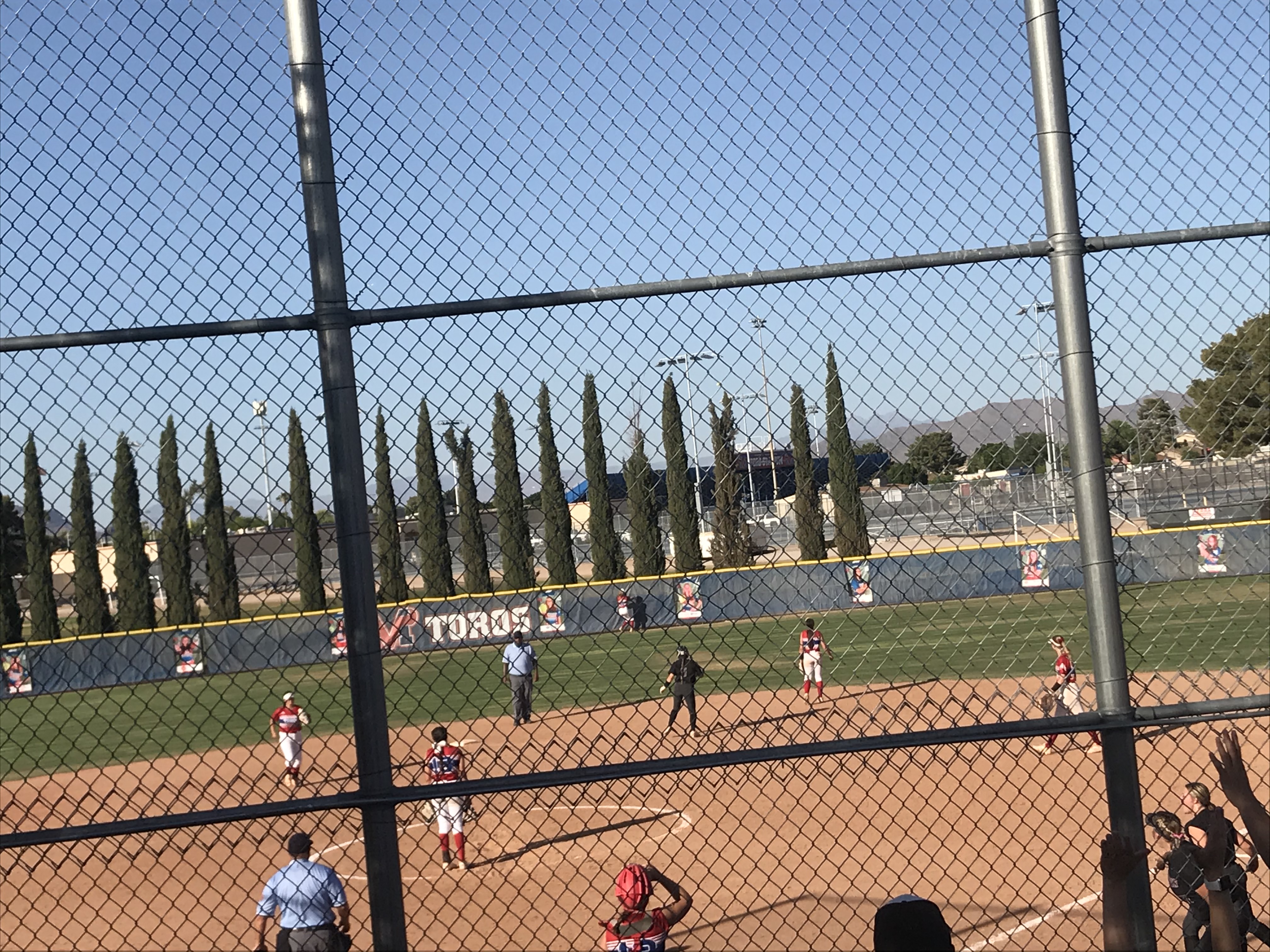 Hamilton softball is a fixture when it comes to qualifying for the 6A state tournament. The Huskies have won a couple state titles and notched a runner-up finish in three of the last five tournaments. They usually are a top-8 seed, but this season settled for a 13th-seed in their eighth-consecutive state tourney appearance.
No matter.
Hamilton (19-12) prevailed for the second time in the elimination round of the 2022 tourney on Thursday, defeating #8 Mesa Mountain View, 5-2, at Mountain View High School. The Huskies took down #5 Cibola on Tuesday. Their next game is Friday at 6:30 vs. #9 Pinnacle at the Fiesta Sports Complex in Mesa. Mountain View finished 2022 26-8.
Hamilton sophomore shortstop Kate Vance rocked a two-run homer to erase a 2-1 deficit in the sixth inning. Two more hits (single by Quinn Salazar-Stewart and RBI 2B from Maddy Beall) capped a three-run rally putting Hamilton up 4-2.
Senior pitcher Allison Weyandt (7-8), who has thrown all the innings in three postseason games thus far, made sure to protect the late lead. Weyandt saw the first two Mountain View hitters in the sixth reach via an error and an uncommon intentional right after to the Toros power-hitting threat Devin Bowman. Weyandt escaped the jam with two strikeouts and fielder's choice ground out. She set the Toros down in order in the seventh.
Vance was the lone players on either team with two hits (2 for 4). Hamilton outhit Mountain View, 5-3. The Toros runs were provided by pitcher Hina Huber's two-run homer in the third inning. Huber was the losing pitcher. She worked 5 1/3 innings allowing four of the runs, walking two and striking out six.
Huber pitched 8 2/3 innings in the Toros nine-inning, 4-3 loss to Desert Vista on Wednesday. She struck out 14 in that duel with Desert Vista ace Jocelyn Briski.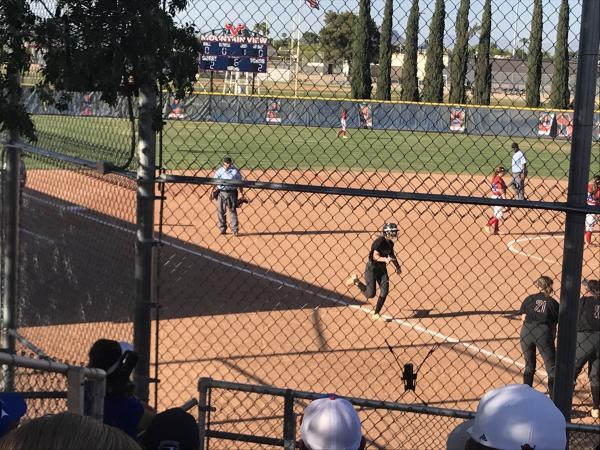 Hamilton's Kate Vance nears the plate after go-ahead HR. (Azpreps365 photo)