Higley BVB sweeps Williams Field
May 6, 2022 by Les Willsey, AZPreps365
---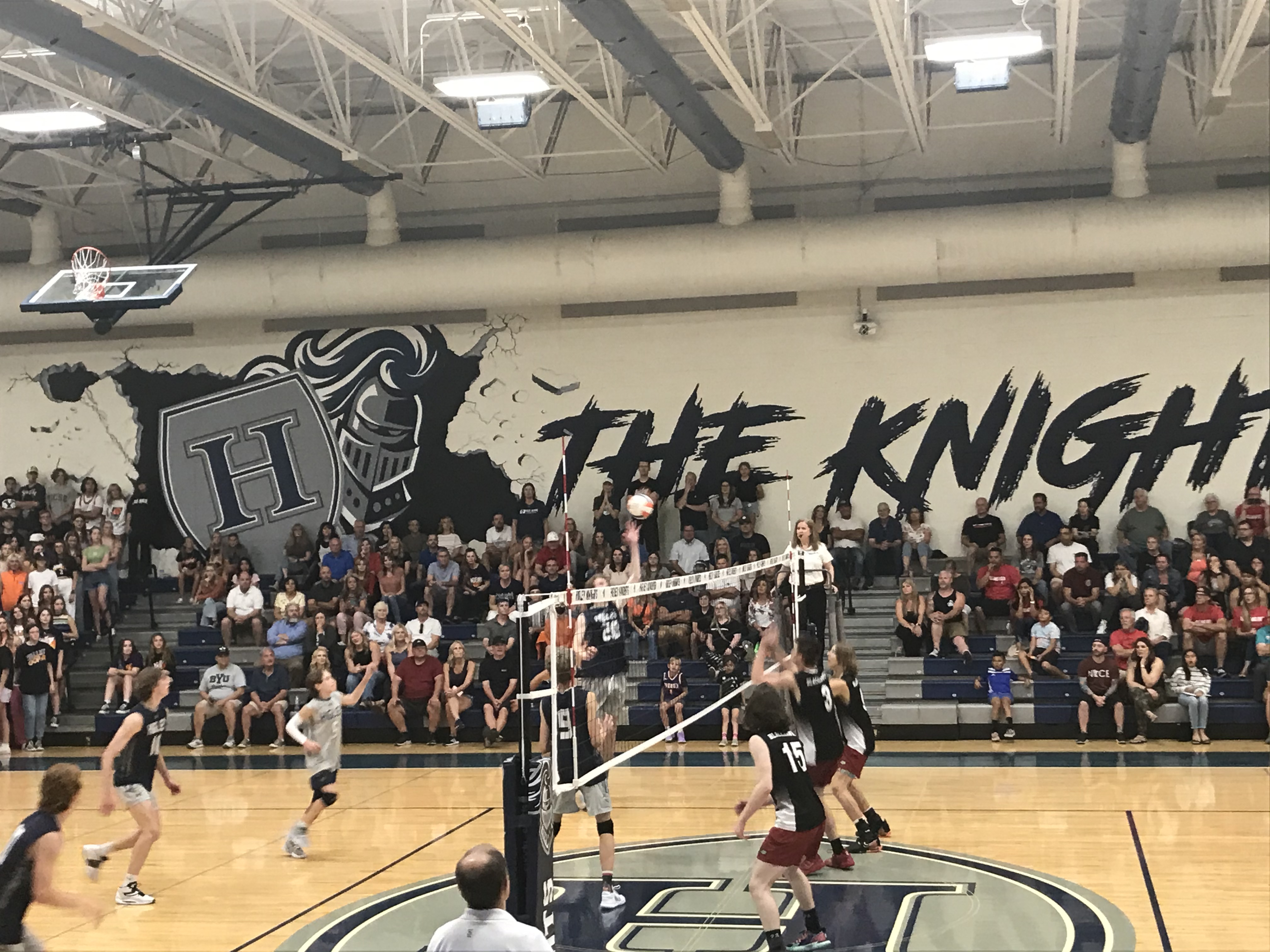 Higley school district high schools Higley and Williams Field were paired in the first round of the 5A state boys volleyball tournament on Friday. In the third meeting of the schools this season, the result was the same with a caveat.
Instead of 3-1 victories by Higley in the regular season, the #5 seed and host Knights produced a sweep of the #12 Black Hawks, 25-21, 25-14, 25-19.
Higley (24-7) wasn't the only higher seeded team to win in the first round. In fact, all eight 5A opening round matches were won by the high seed. Higley advances to the quarterfinals where it visits #4 seed Sunrise Mountain, a 3-1 winner over #13 Campo Verde. Williams Field finished its season 12-13.
It was a methodical triumph for Higley. The Knights trailed only at brief intervals in the second and third sets and led were start to finish in the first. Higley's Tyler Melia led the attack in the first set with seven kills, including the final two points when Williams Field pulled within 22-20.
The second set saw Williams Field break on top most of the time through an 8-8 tie. Higley broke the tie with a 5-0 run at that point with Britton Skousen serving the points (one ace) and four attack errors from the Black Hawks. The Knights had four players equally share the offense in the set - (two kills each for Melia, team-kill leader Lorenzo Franchi, Ethan Schenk and Colby Deskins.The final set was paced by Deskins with eight kills.
Kill leaders (unofficially) for the match for Higley were Deskins with 12, Melia had 11 and Schenk and Franchi seven apiece. Williams Field's top-three in attacks for the season chimed in again. Asher Pouliot led with 9 followed by Travis Edner (6) and Carter Raymond (5).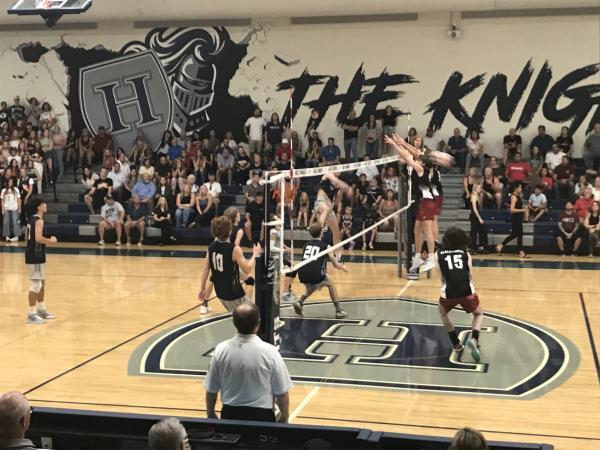 Higley's Tyler Melia (11) powers through the block for a kill in Friday's playoff match with Williams Field. (Azpreps365 photo)