Salpointe advances to the 4A semifinal round with 11-2 win over Paradise Honors
May 7, 2022 by Andy Morales, AZPreps365
---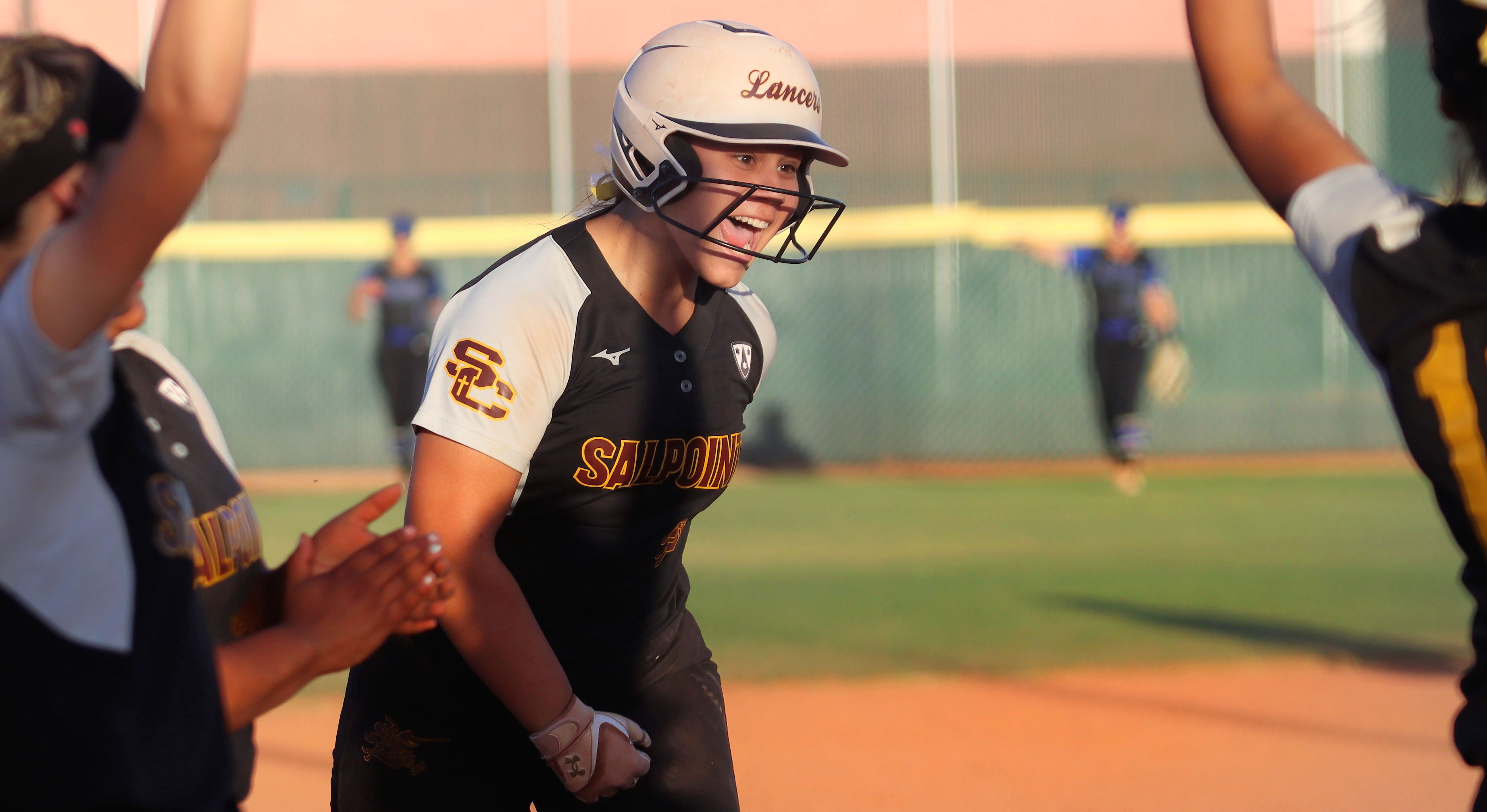 First-year head coach Tricia Sztan says her team tries to be better than what they were yesterday. That's a difficult task when Salpointe's yesterdays appear to be better than everyone else's tomorrows. Just how much better can Salpointe get?
Salpointe improved to 30-2 on the year after the top-seeded Lancers beat No. 4 Paradise Honors 11-2 Saturday night in round three action played at Amphitheater High School. The victory moved the Lancers to a very favorable position in the 4A semifinal round on Thursday, May 12 where an opponent will be forced to knock them off twice in one night to get to the championship game slated for May 14 at ASU.
Paradise Honors (31-2) is still alive under the rules of the double-elimination format and the Panthers moved down to other side of the playoff bracket where the team will play No. 5 Coconino (24-7) next Tuesday. The winner of that game will face No. 3 Canyon del Oro (32-3) in the other semifinal series.
The Dorados run-ruled No. 7 Mingus Union 10-0 in six innings Saturday night at the Rose Mofford Complex in Phoenix to qualify for the semifinal round.
Salpointe beat Paradise Honors 9-1 in the semifinal round last year en route to the program's third straight state championship but it looked like the Panthers were going to return the favor this year after Amailee Morales belted her 16th home run of the year to put Paradise Honors up 1-0 in the top of the first inning.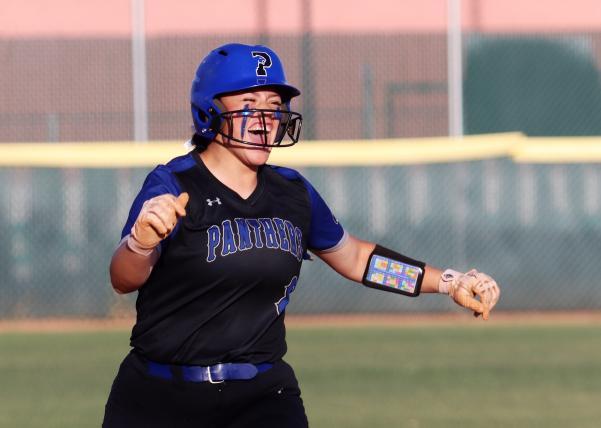 Amailee Morales (Andy Morales/AZPreps365)
"The team has stayed consistent with what they want to do, which is play for each other, play for what's on front of their jersey and try to be better than they were yesterday," Sztan explained, "I think that's part of the mission that we have and also the success that they're seeing."
The Lancers started to figure the pitching out and, just like their season, the team got visibly better with each at bat. Gianna Payne tied the game up 1-1 in the bottom of the second inning on a home run and the bats kept coming in the bottom of the third. Krista Martinez doubled, Yannixa Acuna singled and Jordan Johnson hit a 2-RBI home run two outs later and the tone shifted to a 4-1 lead.
The game got out of reach for the Panthers in the bottom of the fifth after Acuna doubled and University of Arizona commit Logan Cole hit another 2-run shot. Anyssa Wild singled and then Mares hit her 14th home run to put the Lancers up 8-1.
Morgyn George hit an RBI sacrifice fly in the sixth to cut the lead down to 8-2 but the Lancers scored three more in the bottom half of the inning for the 11-2 difference.
"They've got great attitudes," Sztan added on her players. "You can't ask for any more, but they keep giving more. So it's really exciting to see."