D-III Golf Tees Off on Monday
May 8, 2022 by Andy Morales, AZPreps365
---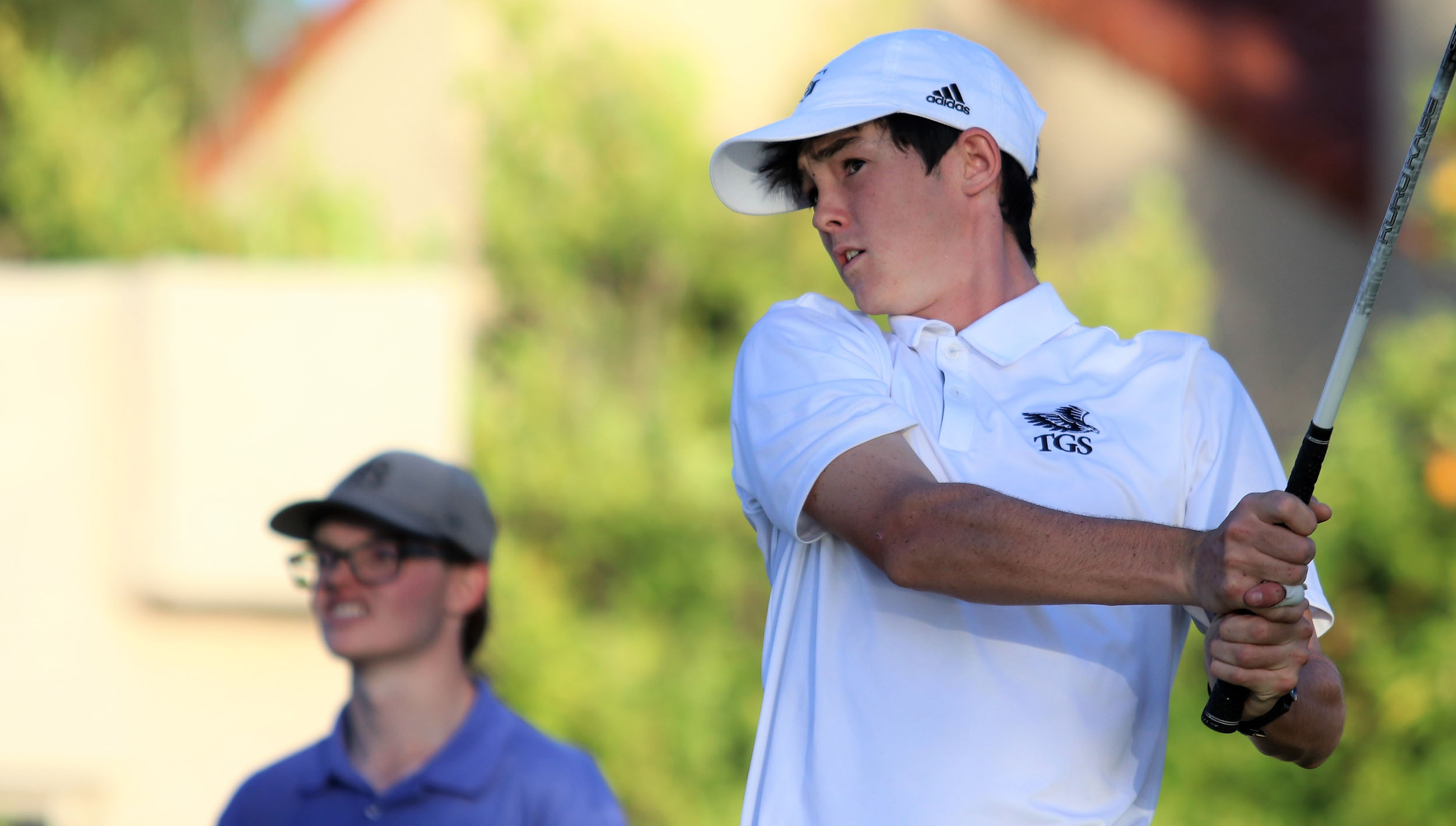 Scottsdale Prep won the 2021 Division III Golf championship by a wide margin last year. The Spartans beat Valley Christian and Arizona College Prep 572 to 612 at the Omni Tucson National Sonoran Course with Adam Miller leading the way with a 1-under-par 139.
Miller, a New Mexico commit, is a junior this year and he held on to defeat his teammate, Talia Gutman, by three strokes last year and Miller and Gutman are expected to be near the top of the standings this spring once again. As a team, the Spartans enjoy a ranking of 1.947 which is a remarkable score with the next team coming in at 13.401 in Scottsdale Christian.
Miller enters the state tournament ranked No. 2 in Arizona and Gutman is No. 4. The duo is joined by Scottsdale Prep freshman Anya Mathur who enters her first state tournament ranked No. 3. Gutman and Mathur have a real shot at being the second girl to win a D-III state championship in Arizona along with Scottsdale Christian sophomore Gracie McGovern. Sarah Freeman won with Estrella Foothills in 2007.
McGovern enters the state tournament with a No. 1 ranking, edging out Miller -1.357 to -1.257 but the state rounds could see a number of individuals coming in clean on the Omni Tucson National Catalina Course.
The field for the D-III state tournament will consist of the seven section team champions and the next eight at-large teams based on rankings with a minimum of seven rounds played. In addition, the top 15 golfers not attached to a playoff team will also earn a state berth.
The Section Champions are Payson (1), Yuma Catholic (2), Safford (3), Scottsdale Prep (4), Northland Prep (5), Arizona College Prep (6) and ALA-Gilbert North. The at-large qualifying teams are Scottsdale Christian, Phoenix Country Day, BASIS Phoenix, Pusch Ridge, Valley Christian, Snowflake, ALA-QC and Rancho Solano Prep.