Don't let Chandler's record fool you
May 9, 2022 by Nathan Peterson, AZPreps365
---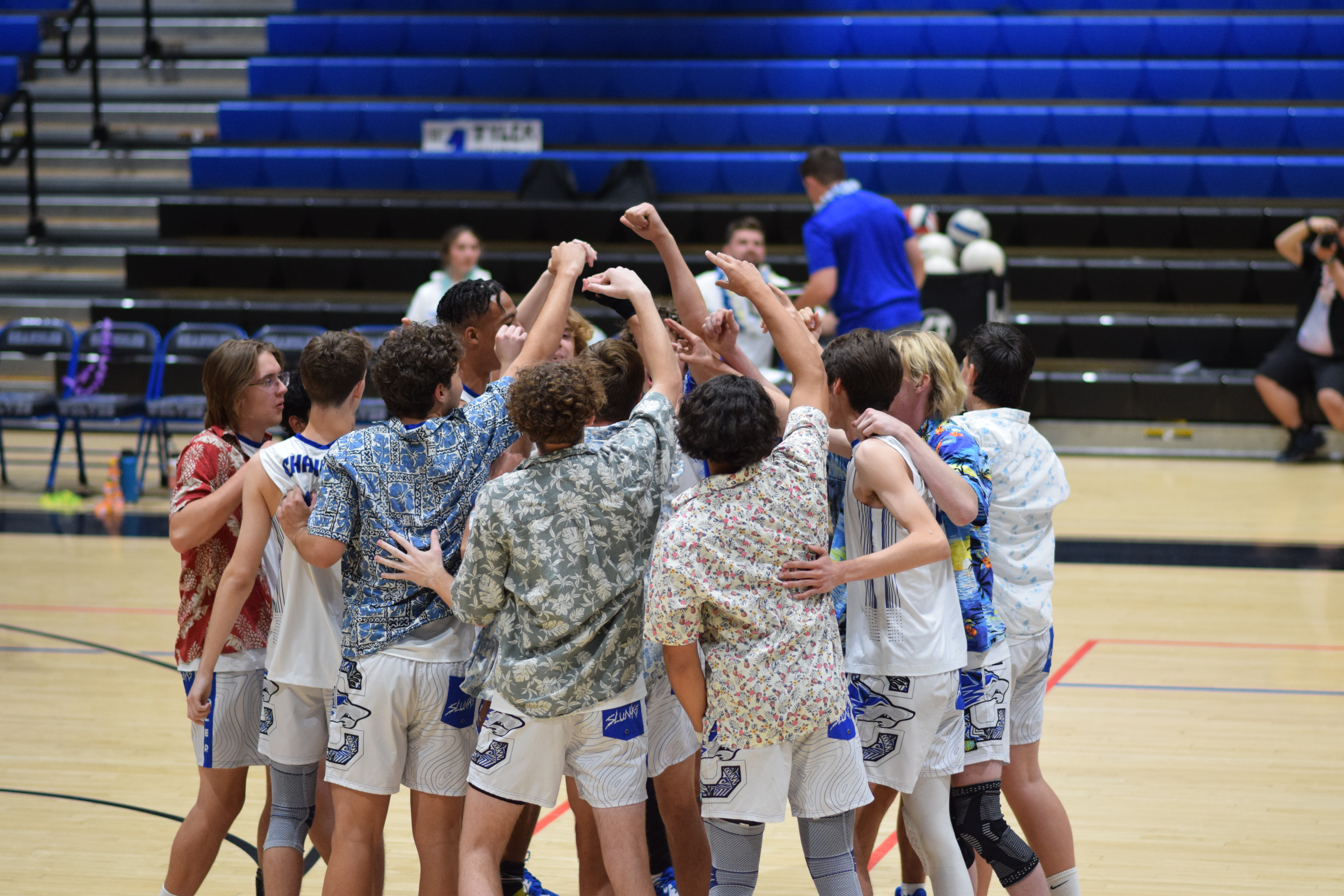 Mountain Pointe (16-8) traveled to Chandler (17-20) on Friday in a first round 6A state boys volleyball playoff match, and for the second time this season, Chandler took care of business.
This time it swept visiting Mountain Pointe 25-16, 25-17, 25-17. Despite its sub .500 record, Chandler earned the No. 6 seed thanks in part to its tough schedule.
Chandler was 1-9 in its last 10 games prior to Friday.
"We have come a long way," junior setter Ryder Kelley explained. "We have had a really hard schedule, which explains the losing record. But we have fought through the whole season and it really shows."
Chandler displayed its growth from the opening serve.
The Wolves were in control during the majority of the first game, capitalizing on Mountain Pointe errors to go on scoring runs. In the first set, a Chandler Copeland kill off a Kelley set sparked a 9-2 run for the Wolves, as they cruised to a Game 1 victory.
A similar story unfolded in the second set after the teams were deadlocked at 10-10 and Chandler went on a 3-0 scoring run, forcing a Pride timeout. Chandler ended the set on a 15-8 run following the timeout.
That included a huge, emotional block by Kelley, who then received a yellow card.
Despite that, Kelley and the Wolves finished the third set in convincing fashion to move on in the playoffs.
"Mountain Pointe has a really good outside hitter (Matthew Luoma) who is going to Penn State for a reason," Kelley said. "We did a really good job tonight shutting that down. They took us to four sets last time, but we finished this in three this time, and it shows our improvement."
Kelley finished with 21 assists, two kills, one block, and an ace.
Up next for the Wolves is a late season rematch at No. 3 Perry on Tuesday. The Pumas have won eight straight sets in three meetings against the Wolves this season.