How basketball has helped Tommy Randolph grieve
May 10, 2022 by Dylan Pescatore, Arizona State University
---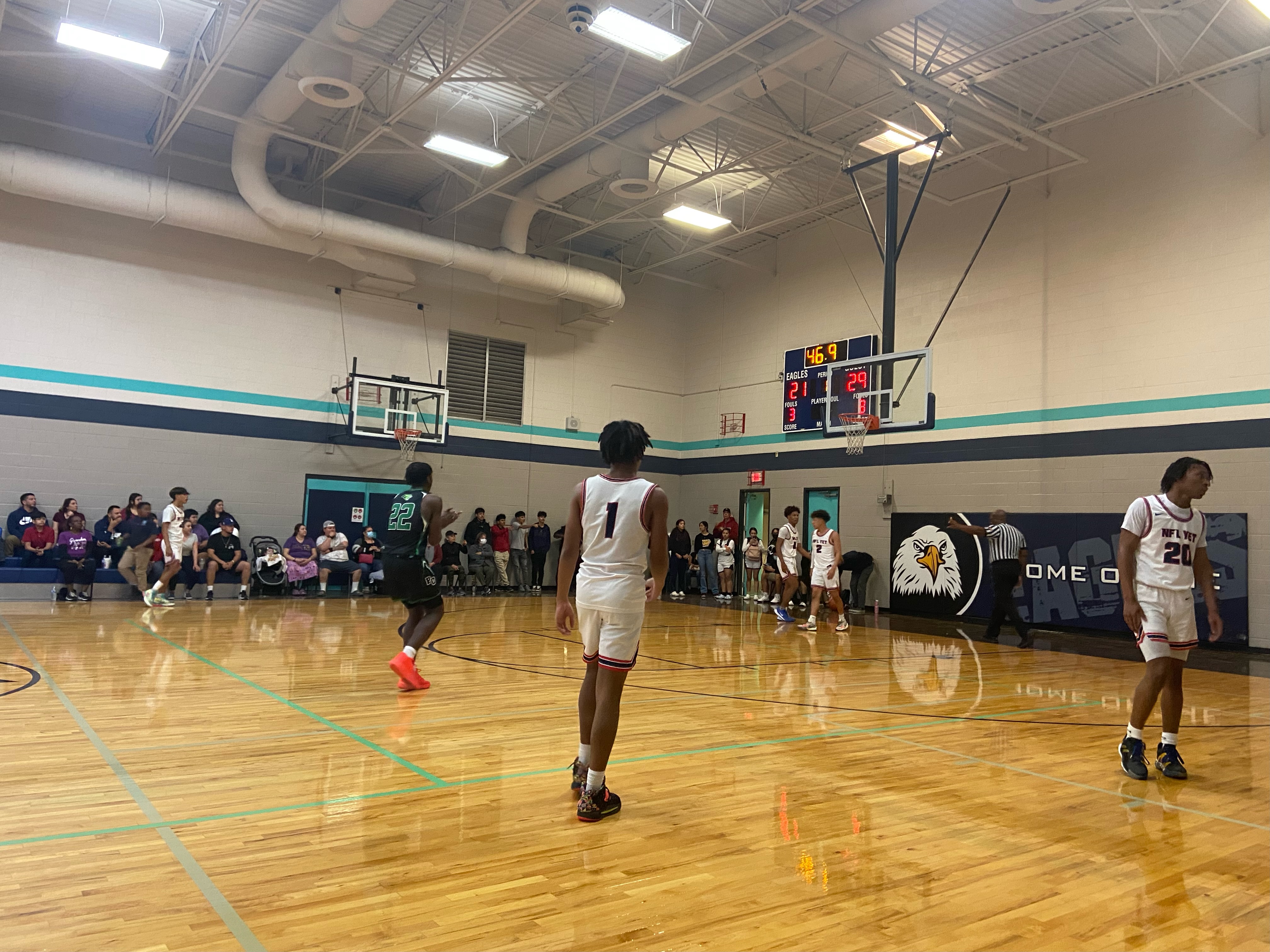 It was a hot night in July when Tommy Randolph's life completely changed. His phone rang continuously as he tried to get through basketball practice at Phoenix Christian High School. When he finally picked up, he got the news. His mother was not breathing.
Randolph is a sophomore and a lover of basketball, a sport he practices every day. There is a certain glow about Randolph that lights up the Phoenix Christian community, one that is different from everyone else. Denise Ebert, who's involved in the Heart for the City program that allowed Randolph to attend the school, agrees.
"Tommy is special. I've worked with hundreds of kids, but he's special," she said.
"I've never seen anyone more determined than Tommy," said head basketball coach Ben Stryczek. "He has something different about him."
Randolph is on the varsity basketball team and has been for two years. The point guard dealt with adversity during his freshman year. He was forced away from the team for a period of time after coming in close contact with a player who had COVID-19. However, he got his chance to play in the last few regular season games, which is when Stryczek started to connect with him.
Randolph won offensive player of the year in the 2A Metro Conference this past season. His determination to be the best set him apart from others. However, that night in July, his life got flipped upside down.
"We're at practice, and he turns pale," Stryczek said. "He tells me his brother told him his mom's not breathing."
Practice was immediately called off and Stryczek pulled Randolph into his car, driving as fast as they could to Randolph's apartment building, but when they arrived all they could see was flashing lights. Fire fighters, first responders, and policemen were at the scene.
"Once I saw the firefighters and ambulance there, I just dropped to my knees and started crying," Randolph said.
Randolph's mother passed away that day. He then had to go and live with his godmother. The one thing that stayed constant in his life throughout the immediate grieving process was his passion for basketball.
"This kid wanted to be in the gym from 8am to 10pm all day every summer," Stryczek said.
Randolph's mother strived to be there for him and his four siblings. She tried her best to put food on the table for her children, at times working overtime to have enough money to take care of her family. Her support ran further to the basketball court at Phoenix Christian, as well.
"She was such a selfless woman and gave it all for her kids. She worked a tremendous amount of hours," Stryczek said.
During his freshman season, Randolph and other high school athletes had to be wary of COVID-19 postponing, or even canceling games. Randolph's mother, who was adamant about watching her son play, had to adjust her schedule at times to do so. She was Randolph's biggest fan. She got to see him hit a buzzer-beater in the last regular season game of her son's freshman year, sending the Cougars to the play-in tournament at the 2A level.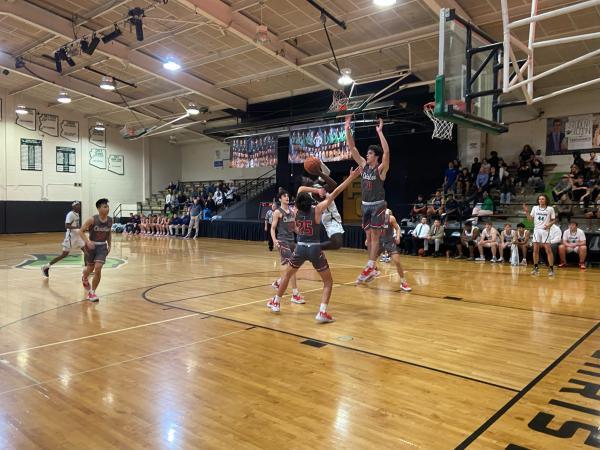 (Phoenix Christian sophomore #22 Tommy Randolph drives the lane against Scottsdale Christian this season. (Dylan Pescatore/AZpreps365)
Even though it was just one shot, Athletic Director Dan Fort thinks of it as more than that when it comes to Tommy's impact on the team.
"That (shot) cemented who he is and what he's all about," he said.
This past season was one of the Cougars most successful in the school's history. The team went all the way to the state semifinals, losing to Rancho Solano Prep. Randolph lead the team in scoring throughout the tournament. Although they did not hoist the trophy at the end, Stryczek looks at Tommy as a winner.
"That boy has proven that he's a champion to me time and time again," he said. "Obviously the basketball and the grades are amazing. He always offers to help clean up after practice. As crazy as it sounds, that's different in today's society. You don't see kids doing that stuff."
"(He is) gifted, but humble," Fort said. "He has the work ethic you see in the great ones. Even though he is really good, he never believes he's arrived."
With Randolph's talent on the court, it might be surprisng to know that he initially came to Phoenix Chistian to play football. The Heart for the City program runs a football league for middle school players, helping them get scholarships to high schools like Phoenix Christian.
"They have a football league, and if you have good grades, they give you a scholarship to be able to come here," Randolph said.
Usually, the program requires students to play two sports a year, hoping the activities will keep them busy after the school day is complete.
"I talked to them (Heart for the City) about it and they knew my passion for basketball. They let me know as long as I put the work in...and kept my grades up they would allow me to (only play basketball)," Randolph said.
Other than basketball, religion is something that has helped Tommy through a difficult time. At Phoenix Christian he took bible classes, and for Tommy it was inspiring.
"The people here are so passionate," he said. "When you see someone so passionate you want to be a part of that."
Assistant Coach Dan Wilkop met Tommy during a retreat at the start of this school year. He has not only helped Tommy with his moves on the court, but also with his religious studies.
"He is a young man who just exemplifies the fruits of the spirit that it talks about in Galatians 5:22 of just love, joy, peace," he said.
Although he is thrilled to see Randolph's basketball skills, Stryczek doesn't view the team's success as the end all be all for their relationship. It goes deeper than basketball for the coach.
"If that kid never plays another game for me for the rest of his life, he'll still be a son to me," he said.