Gilbert BVB tops Casteel in 5 sets
May 12, 2022 by Les Willsey, AZPreps365
---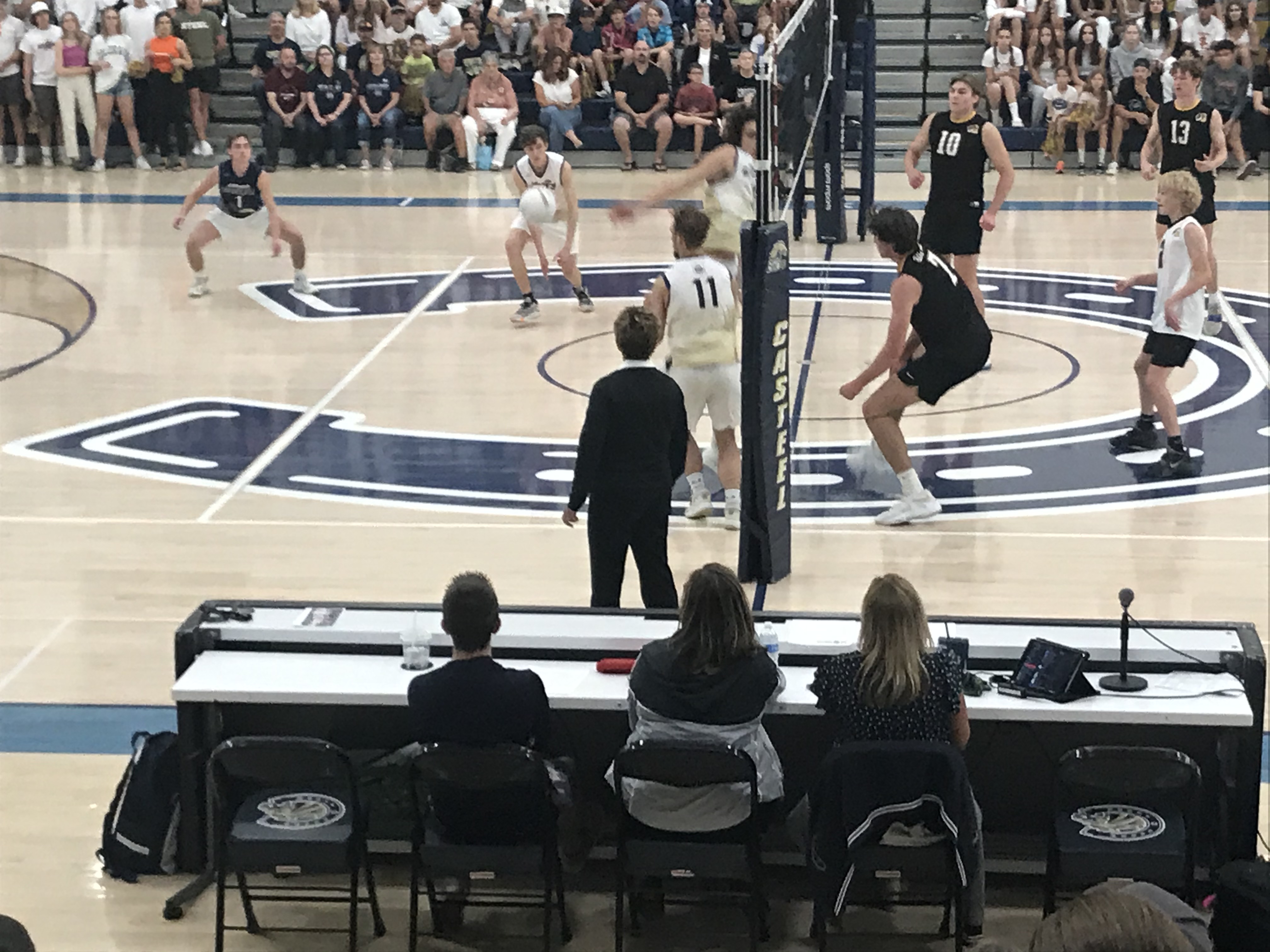 Third-seeded Gilbert and second-seeded Casteel, 5A San Tan Region rivals, got the chance to play the rubber match from two power-ranking matches this season on Thursday night. This one meant a bit more than who won two out of three for the season as it decided a berth in the state title match this Saturday.
Led by senior outside hitter Trent Moser and a supporting cast of attackers and middles in Reed Shuey, Harrison Tinker and Troy Moser, Gilbert outlasted defending conference champ Casteel in five-sets, 25-22, 13-25, 25-23, 22-25, 15-12 at Casteel High.
Gilbert's opponent in Saturday's final will be #1 seed Cienega, which swept #4 Sunrise Mountain in the other semi. Cienega was last year's 5A runner-up. This will be the Tigers first title appearance since 2013 when it finished runner-up to Highland when both were members of Division I. The Tigers (28-5) last won a title in 2012 when it knocked off Brophy Prep for the D-I crown. Casteel finished 32-9-1 and edged Gilbert by a game for the San Tan Region title.
The decisive set was tight all the way with Gilbert never trailing. It was tied six times and no lead larger than two prior to the final two points. Trent Moser had six kills in the final set and four of the Tigers final six points, including the match clincher.
Casteel was led on the attack unofficially by juniors Adam Wilson and Tommy Forese with 13 kills each.
Gilbert coach Joe Hesse noted after the match the Tigers prevailed without Trent Moser at his best.
"It might have been Trent's worst match of the season," Hesse said somewhat tongue in cheek. "We're used to him carrying us."
Trent Moser finished with 20 kills, a modest number for him. Shuey checked in with 10 kills and Tinker and Troy Moser added five apiece. Trent Moser often collects as many kills as the other three combined. In the Tigers other two 2022 playoff matches that was the case. Trent Moser finished with 28 kills in five sets vs. Canyon View and 15 kills in three sets vs. Marana. The Shuey, Tinker, Troy Moser trio combined for 27 kills vs. Canyon View and 16 vs. Marana.
Other stat leaders for Gilbert for the match were setter Beau Whatcott with 35 assists and a trio sharing the load in digs - Zane Long (8 digs), Troy Moser (7 digs) and Trent Moser (6 digs).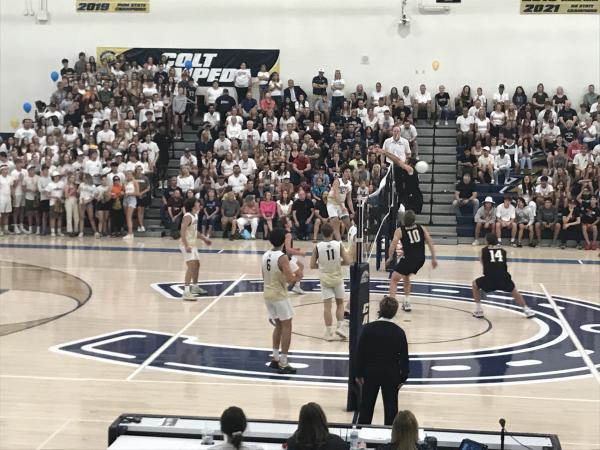 Casteel's Shawn Baggs (16) attacks through Gilbert's block in Thursday's semifinal match. (Azpreps365 photo)