3A softball crown remains with Sabino
May 13, 2022 by Jose Garcia, AZPreps365
---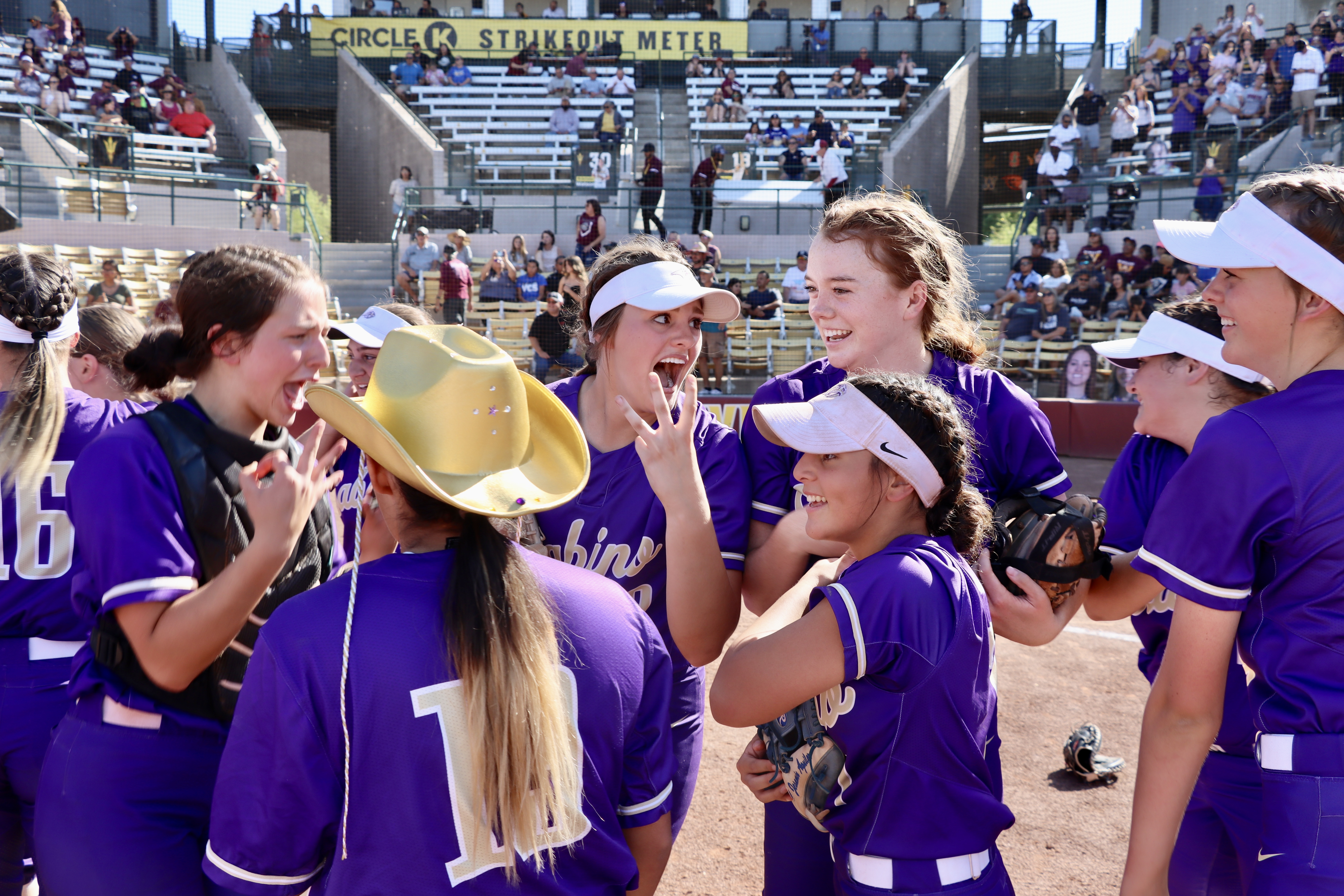 The head coaches changed, but the final scene to Sabino's season remained picture perfect.
Just like in its previous two softball seasons, the 2021-22 campaign ended with the team celebrating on the field after clinching the 3A Conference title. The setting Friday was Arizona State's Farrington Stadium.
The opponent was No. 2 seed Winslow. One of the other constants for Sabino, at least for the last two seasons, was Sabino's unflinching pitcher, Riley Nielson.
The senior and her lineup did their part to haul in another championship trophy, and quickly to boot. It took Sabino an hour and 12 minutes to take down Winslow, 8-0.
"It's amazing just to play my final high school game and be able to win and go off to college with this win," said Nielson.
Riley NielsonThe pandemic kept the 2020 state tournament from being played, but Sabino will gladly tell you it three-peated since it also won the 2019 crown.
At the helm for Sabino was Cyndi Cubillas, who took over this season and was the third different head coach during Sabino's recent three title runs.
"There was trust already built over the last several years," said Cubillas, who was an assistant before taking over. "But this year it took them a little bit to adjust to having the final voice be somebody different. But I think they knew that they could trust me and that I'm here to invest in them. Everything we do is poured back into them. I think that's one thing that really helps. When they trust you."
Nielson (36-3 career record) was spectacular once again for a team that finished 32-2 and didn't drop a game to a 3A team this season.
The right-handed pitcher changed speeds effectively while striking out 10. She retired 17 batters in a row during one stretch and was working on a no-hitter until a squibbler remained just inside the third base line in the top of the seventh.
Winslow got another hit after that but two batters later second baseman Yesenia Romero caught a sharp liner for a game ending double play. Sabino had 10 hits in the game, including home runs by Jesamin Aguilar and Gianna Pancost.
The team also had its leadoff batter reach base in four of the innings. Its No. 5 hitter, Ashley Stewart, went 3-for-3 with an RBI, and Aguilar and Reese McFarland each went 2-for-3.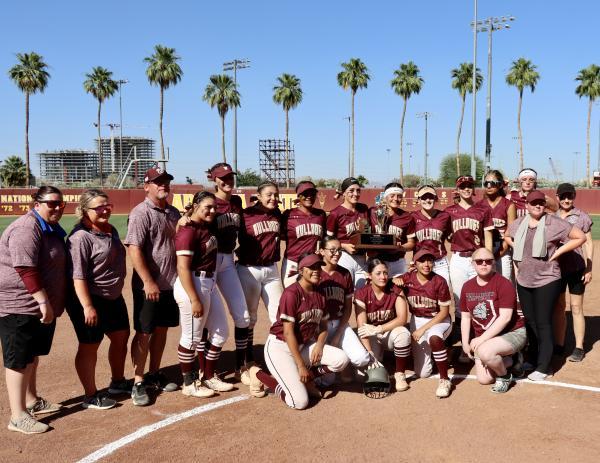 Winslow