Superior takes 1A softball crown
May 14, 2022 by Les Willsey, AZPreps365
---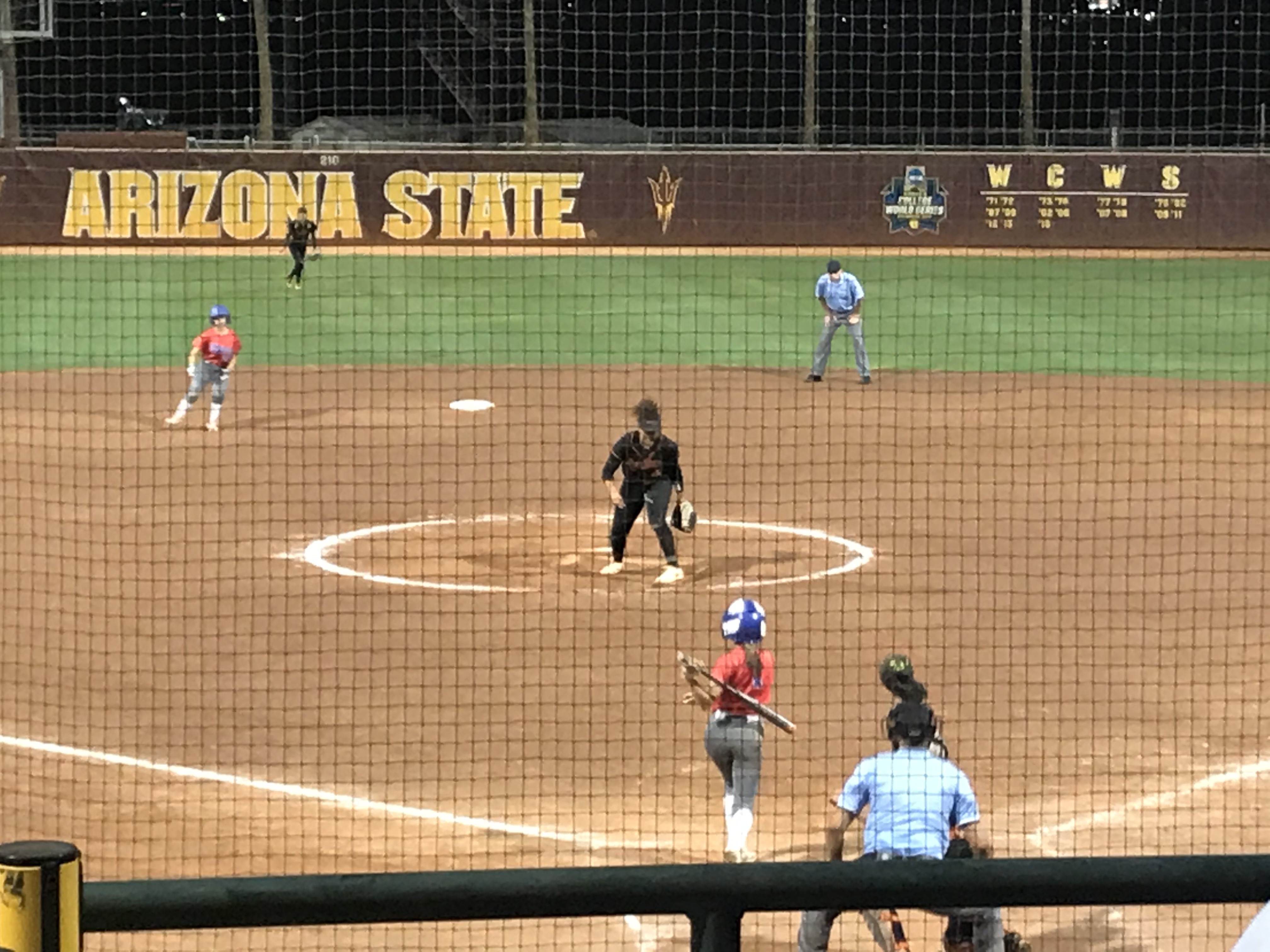 Wouldn't you know after splitting four games this season prior to Friday night's 1A softball title game, Superior and San Manuel would go to the final inning to decide the title.
Superior only mustered one hit in its three-run, tie-breaking top of the seventh, but used a bit of everything else to defeat 1A East Region rival San Manuel, 6-3, at ASU's Farrington Stadium.
Superior and San Manuel are no strangers to playing in championship games of late. Superior's title Friday was its third this decade (2015 and 2018 the others) plus runner-up finishes in 2017 and 2019. San Manuel settled for its third runner-up since 2015 and has won two titles in the last nine years (2013 and 2014). The teams were 1-2 in the 1A East Region standings with Superior taking the region title by a game over San Manuel.
Winning pitcher Danika Bryant drew a one-out walk in the top of the seventh to start the decisive rally with the game knotted at 3. Bryant was intentionally walked in her other three plate appearances. Myika Cruz followed reaching on an infield error and Allana Lopez singled in the first run of the rally. Two more runs scored with two outs on another infield miscue, giving the Panthers a better cushion. The walk to Bryant and a hit batter supplied base runners helping fuel the rally.
Cruz enjoyed the best game at the plate on either team going 3 for 4. She produced two singles, a double, reached on an error and scored three times.
Bryant toed the rubber for the final half-inning armed with a 6-3 lead and set down San Manuel in order, notching her 14th strikeout for the final out. Bryant allowed two hits and walked four in going the distance. She fanned the side in the second and third innings. Keeping her control in check was a key. She walked seven once and eight twice in two prior outings against San Manuel.
"Our girls were peaking at the right moment," Superior coach Alfonzo Lopez said. "They were focused, and you could tell nothing was going to stop them. San Manuel has a great team, and this was a great game."
Losing pitcher Jazmyne Waddell finished with a solid pitching line. The senior lefty gave up five hits, four walks (three intentional) and struck out 11.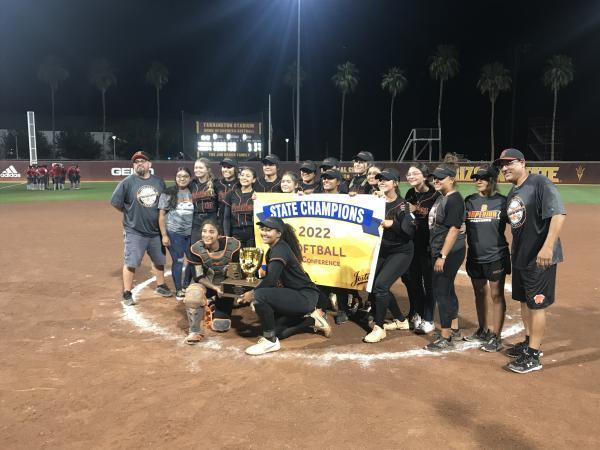 Superior displays its 1A title banner and hardware after its win over San Manuel. (Azpreps365 photo).