Xavier aced final test
May 15, 2022 by Jose Garcia, AZPreps365
---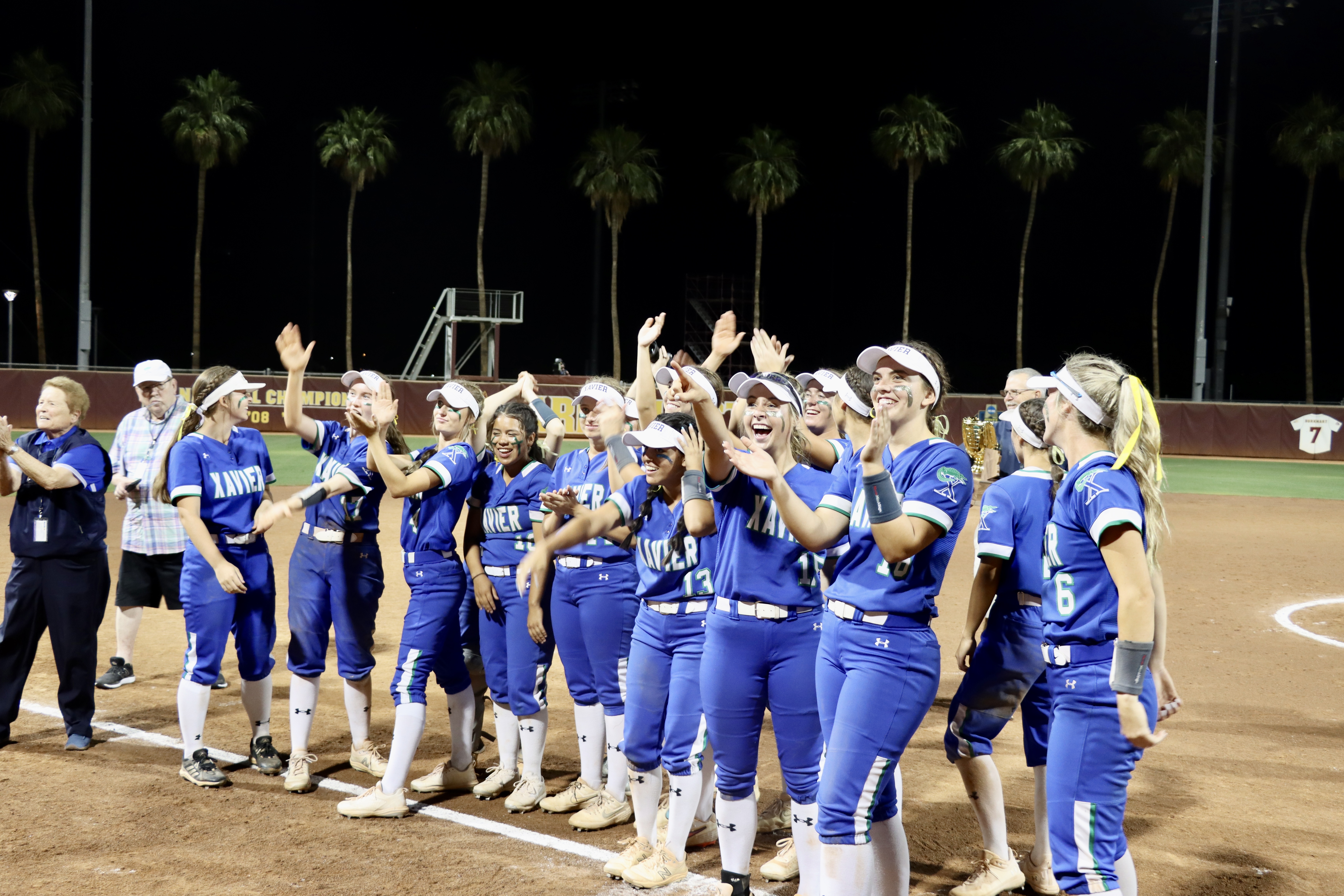 Riley Flynn took a nap before her and her teammates put the 2021-22 6A conference softball season to bed.
Flynn needed some rest before her second important event Saturday after the pitcher woke up early to walk with her senior class during Xavier Prep's graduation ceremony.
Flynn and Xavier then capped their rewarding day by run-ruling Hamilton, 13-0, in the 6A title game at Arizona State's Farrington Stadium. It was the second year in a row that Xavier won the title in five innings.
Xavier turned into a power in the last two years, but the road to the crown this season wasn't as easy as Xavier made it look Saturday. And this wasn't the same Hamilton team opponents faced leading up to the final.
Basha run-ruled Xavier during the regular season, when Xavier lost five games as the preseason favorite. On April 30th, Xavier Prep needed eight innings to defeat Hamilton.
"We came out with the idea that you're a different team," said Xavier coach Bradley Downes about his team. "Last year didn't mean anything, and this was going to be new. We had to get new people in, integrate them and work hard. But we thought with the talent of the team this (winning title) was a very strong possibility. And they worked hard. They were prepared, but more importantly they were player led. About halfway through the season it kicked in, and they just did a terrific job of taking over and saying this is what we are shooting for and did the work."
Familiarity also helped Xavier.
This was the fourth time that Xavier faced its Premier Region foe this season, so it was ready for Hamilton right from the bat.
Xavier sent 11 players to the plate in the first inning, when it walked and scored five times. It added five more runs in the second inning and three more in the third.
Along with Flynn, Bridget Donahey, the team's leading hitter this season, Meghan Schouten, Elliot Smith, and Emma Peterson were the other seniors who also graduated as champions. The only bit of suspense near the end of Saturday's game was whether Flynn would pitch a no-hitter.
But sophomore Kate Vance broke up the no-no when her bouncer went off Flynn's glove for an infield single in the fifth inning. But two batters later Hamilton (23-13) popped out to hand Xavier's its 24th victory of the season.
"It's so exciting," Flynn said. "I'm glad that we can do it again, especially my senior year. There are five of us that are going out with a championship, which is awesome, and a bunch of girls that hadn't been there last year. That was a lot of fun, taking them here and kind of showing them the experience."
Flynn won 61 games during her high school career and will suit up for Harvard next season.
Lauren Putz, the daughter of former Arizona Diamondbacks reliever J.J. Putz, reached base three times and so did freshman catcher Riley McKeever. Flynn, Peterson and Schouten each had two hits.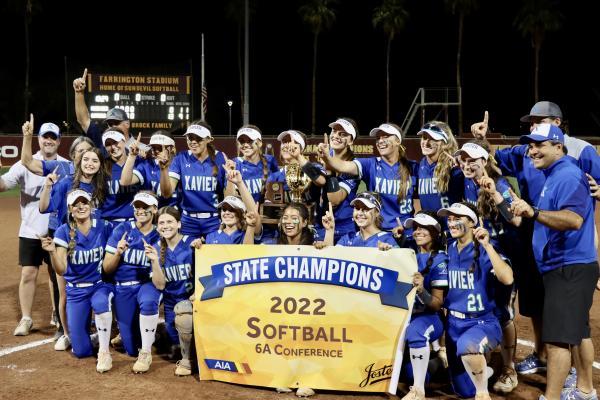 Xavier Prep
Don't be surprised if Hamilton makes another run next season. This season, the young team lost six of seven games during a stretch.
But veteran coach Rocky Parra's team regrouped, winning six in a row to reach the title game.
"There are no excuses," Parra said. "Xavier is a good team."
One of the players who helped Parra's youngsters grow was senior Allison Weyandt, the pitcher who stepped up down the stretch.
On Saturday, Weyandt started the game but may have tired after getting her team to the final. Hamilton used four pitchers in the game.
Parra's team will return seven starters next season.
"This group helped reinstill the Hamilton culture, because over the last few years, with COVID, we haven't been able to be cohesive," Parra said. "This group just brought that culture back with their attitude and their desire and their ability to work and to do whatever we tell them, and that's what they did. I told them to look at them (Xavier) over there. Because that's going to be us the next couple of years."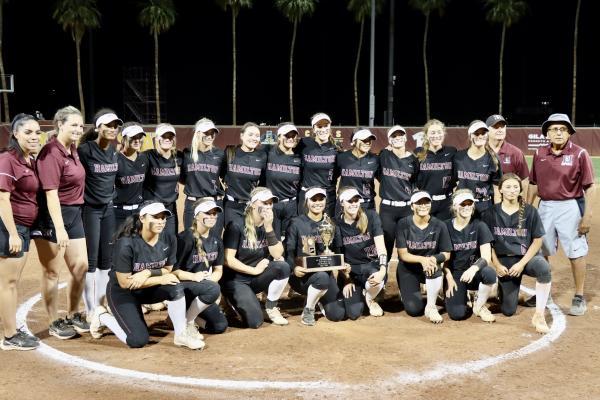 Hamlton, the 6A runner-up, will return seven starters next season. Jose Garcia/azpreps365.com