Leaders in AZ HS sports community celebrated
May 23, 2022 by Jose Garcia, AZPreps365
---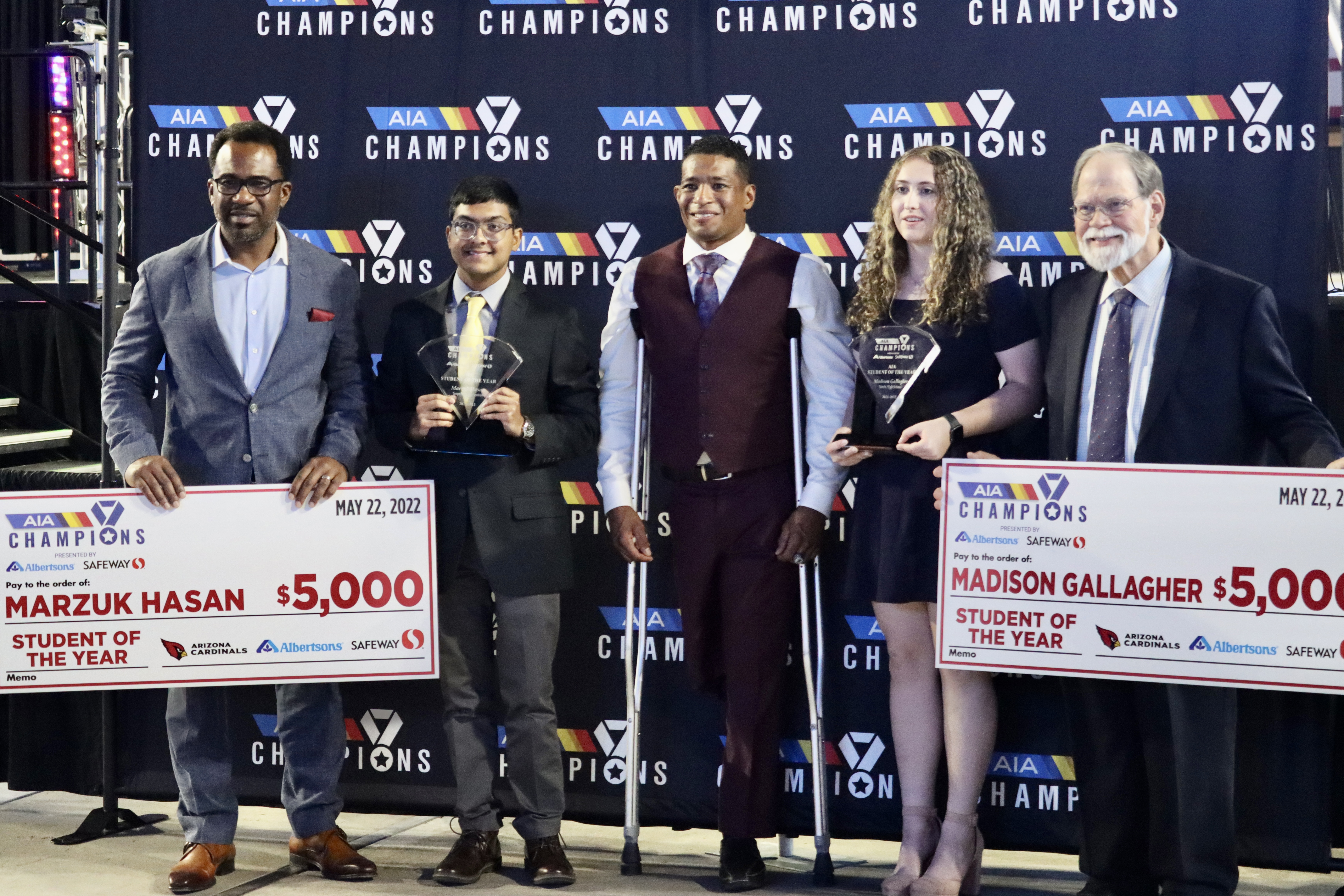 The Arizona Interscholastic Association's Champions Gala returned to State Farm Stadium to celebrate the accomplishments of outstanding leaders in the Arizona high school sports community.
The event was held virtually the last two years, but the stars were out Sunday. NCAA Division I wresting champ and ESPY winner Anthony Robles of Mesa High was a guest speaker and remained on stage to help recognize two of the brightest student-athletes in Arizona, North High's Madison Gallagher and Marzuc Hasan of Safford High.
They were each awarded $5,000 scholarships as AIA Students of the Year. They both thanked their families and mentors for getting them to this point.
"Thank you for giving me the opportunity to better myself not only on the court but in the classroom," said Gallagher, who will attend the U.S. Air Force Academy next. "Their flexibility and understanding of how important it is to be a SAL or a Scholar Athlete Leader has allowed me to develop a confidence and character that I hope my younger peers and teammates take on as they grow as members of society."
Hasan graduated with a 4.97 weighted GPA.
"I want to thank my parents for their continuous dedication and their constant reminder that you are what you make yourself to be and that you are whatever you put into yourself," he said. "Whatever work you put in you will get the result."
Award winners
Leadership in Women's Athletics
Tamee Gressett, Agua Fria Union District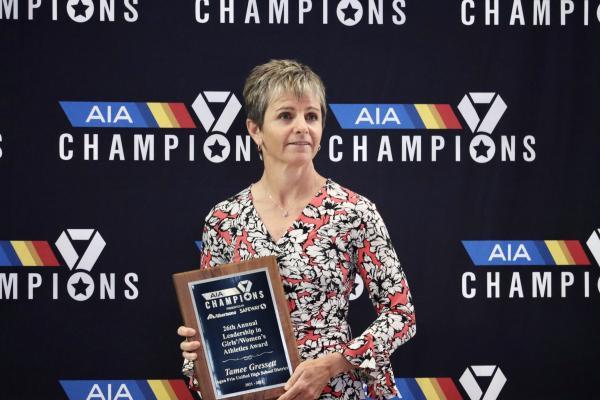 Tamee Gressett
Tony Komedina Outstanding Girls Athletic Program
Salome High
Student Leadership Advisory Committee
Meghan Schouten, Xavier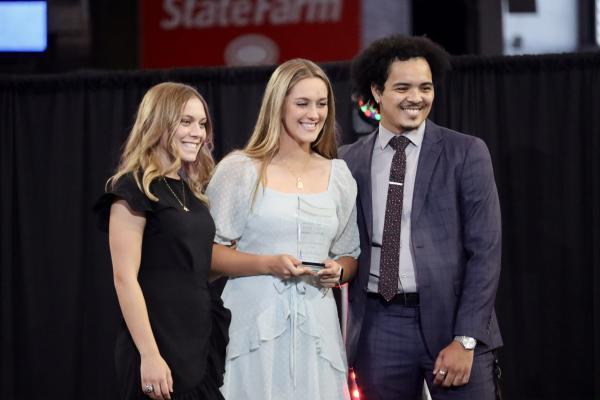 Meghan Schouten (middle)Abby Maxwell Todd, Boulder Creek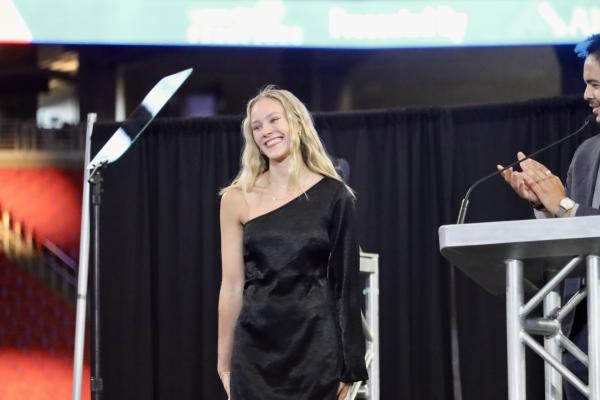 Abby Maxwell ToddAliyah Jones, Arizona College Prep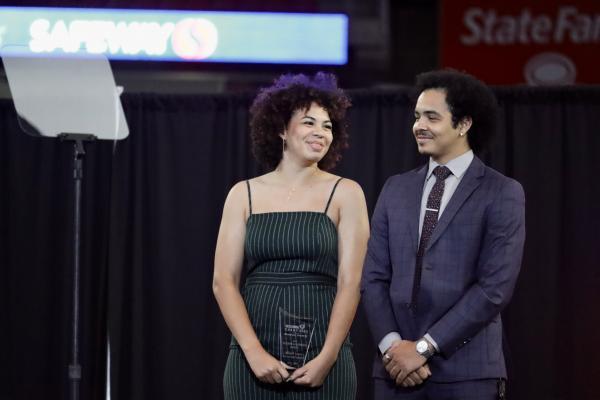 Aliyah Jones
Gary Whelchel Officiating award
Beverlee Nielson, volleyball
Skip Bryant Media Award
Thurman 'Gil' Gilbert, photographer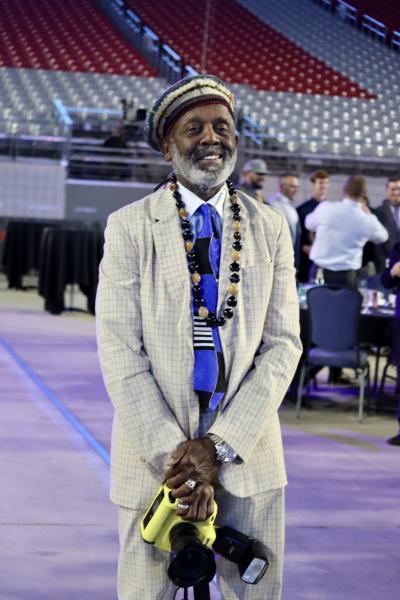 Thurman 'Gil' GilbertAdministrator of the Year
Phillip Echeverria, Williams High School
AIA Coach of the Year
David DiDomenico, Mesa High wrestling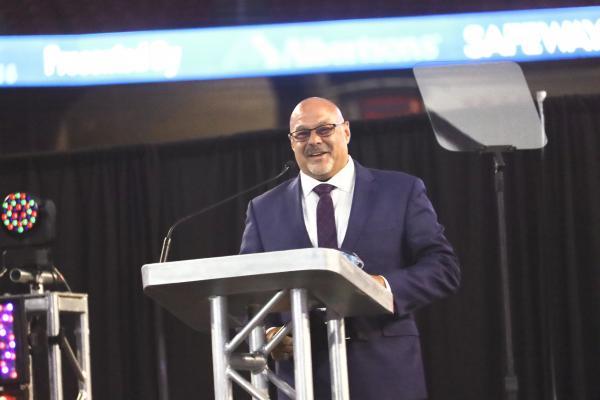 David DiDomenicoUnified Sports Coach of the Year
Donn Duplain, Verrado
Unified Sports Partner of the Year
Chris Ramirez, Glendale High
Unified Sports Athlete of the Year
Xavier Simpson, Valley Vista High School
School Spirit Award
2A Glendale Prep
3A Arizona College Prep
6A Perry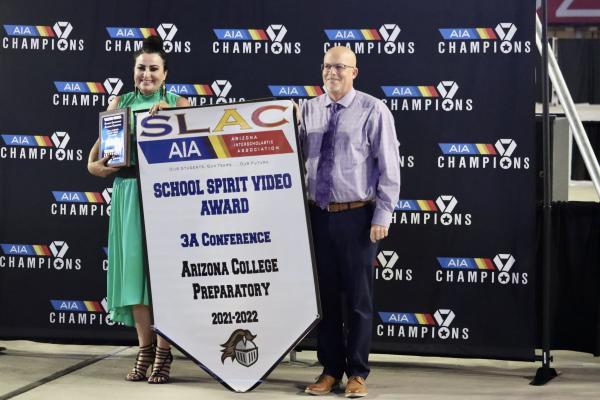 Dr. Voie Stuart Chase Coy Scholar Activity Award
Girls
Mia Solorsano, Saint John Paull II
Male
Isaak Kary, Ironwood High
Dr. Voie Stuart Chase Coy 1A-3A Girls Scholar Athlete
Sohani Sandhu, Arizona College Prep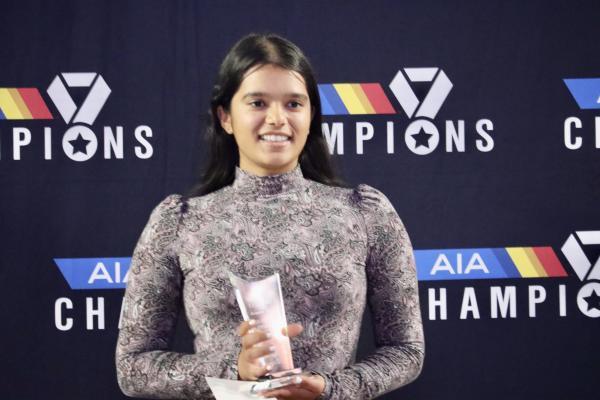 Sohani SandhuDr. Voie Stuart Chase Coy 4A-6A Girls Scholar
Mi Meh, Amphitheater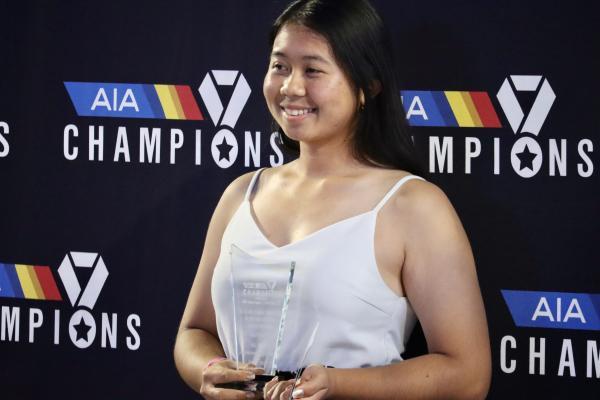 Mi MehDr. Voie Stuart Chase Coy 1A-3A Boys Scholar
Dylan Hall, Anthem Prep
Dr. Voie Stuart Chase Coy 4A-6A Boys Scholar
Gabriel McCallen, Cibola
Better Business Bureau Ethical Champions
Mimi Harris, Mountain Pointe
Michael Dulin, River Valley
Each one received a $2,500 scholarship.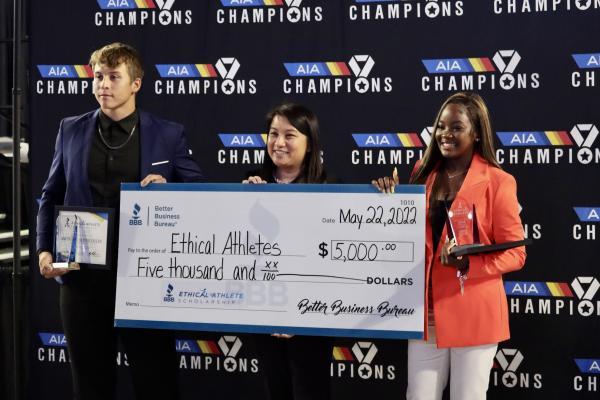 Mountain's Pointe's Mimi Harris (far right) and River Valley's Michael Dulin
AIA Pillar Award
Erin Coy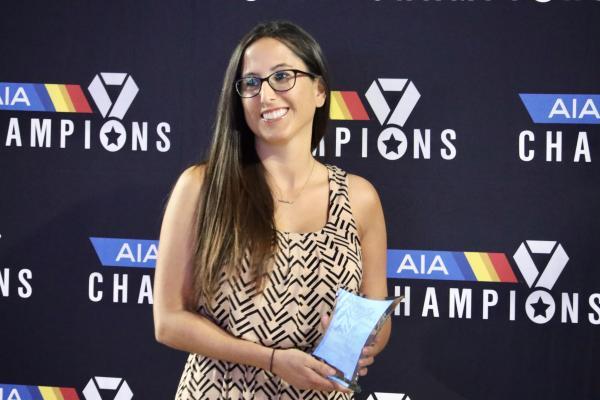 Erin CoyDr. Kristina Wilson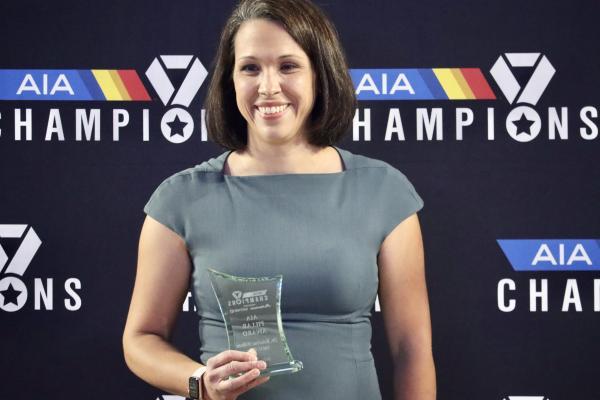 Dr. Kristina WilsonDon Kile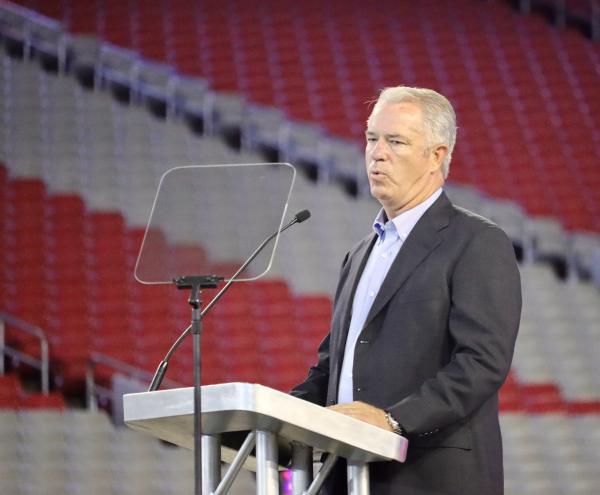 Don Kile
AIA Directors' Cup Award
Mountain Ridge High School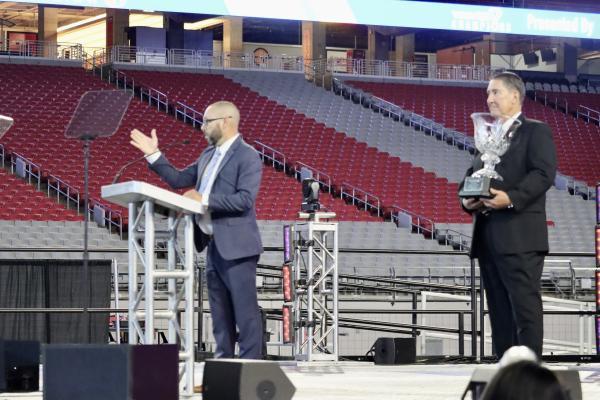 Mountain Ridge athletic director Tony Miller (left) with AIA executive director Davind Hines.
AIA Students of the Year
Madison Gallagher, North High
Marzuc Hasan, Tempe Prep Academy
Finalists
Alexis Gaitan
Ariz Baruch Lim
Connor Hatch
Duke Frye
Esteban Ledesma
Ethan Hott
Helena Richardson
Lois Brodnik
Madison Foster
MiMi Harris
Sofia Durazo
Sohani Sanh