6A softball stars rally to edge 4A-5A stars
June 1, 2022 by Les Willsey, AZPreps365
---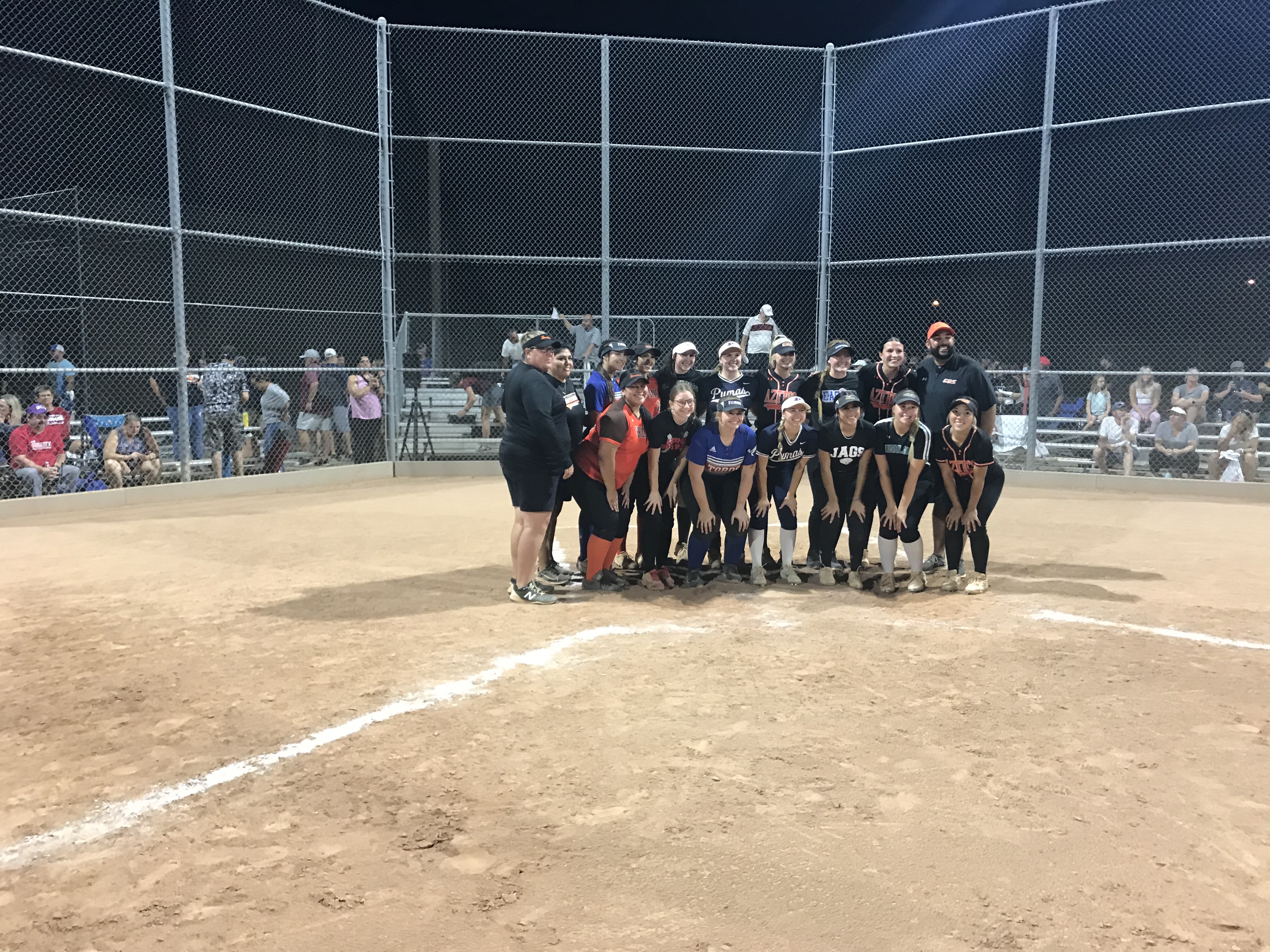 Sandra Day O'Connor's Jocelyn Erickson drags around quite the equipment bag since it carries catching gear and the normal softball stuff. The heavy load didn't prevent her from having a night for the 6A all-stars at the 2022 Arizona Softball Coaches Association All-Start game at Williams Field High school.
Erickson was the top longball hitter for 6A in the home run derby that preceded the game. She followed up taking game most valuable player honors for 6A in helping them edge the 4A-5A team, 4-3. Erickson was 2 for 2 - both doubles - with an RBI, run and a walk. She heads to the University of Oklahoma to begin her college career later this summer.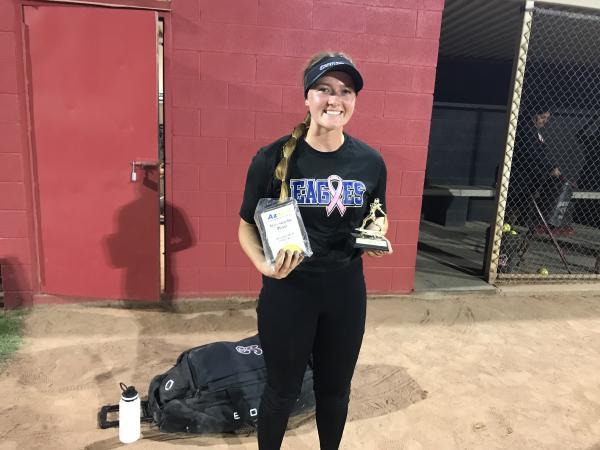 Sandra Day O'Connor's Jocelyn Erickson displays AzSCA home-run derby and MVP awards on Wednesday night. (Azpreps365 photo)
6A prevailed in the bottom of the seventh on a walk-off, bloop single to center by Perry's Autumn Kunze, who also pitched the final two innings and earned the victory. Shadow Ridge's Jasmin Kirby began the winning rally with a one-out double. Erickson was up next and received an unintentional, intentional walk. Kunze's hit followed, ending the game.
6A trailed 3-2 in the bottom of the sixth, but tied it via a leadoff homer in the frame from Highland's Sarah Potter. Potter was 2 for 2.
The game was a back-and-forth affair. 6A led 1-0 after the first, trailed 2-1 after 2 1/2 innings and tied it 2-2 after three. 4A-5A retook the lead in the fourth (3-2) thanks to a leadoff, solo home run by Canyon View's Taylor Jacobs. That lead held up until Potter's home run two innings later.
Cactus outfielder Tanya Windle was selected 4A-5A MVP by its coaches. Windle walked twice and was strong defensively in the outfield.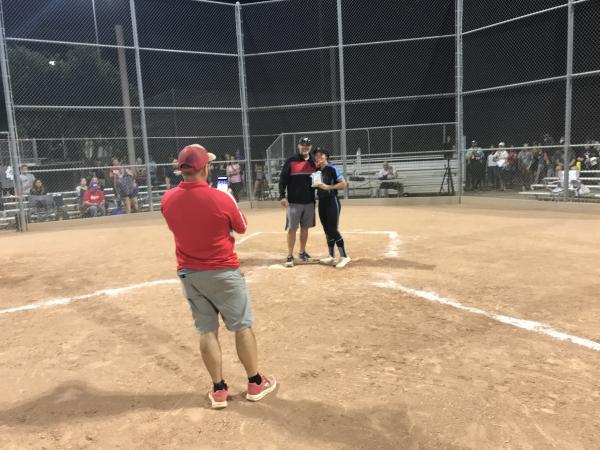 Cactus outfielder Tanya Windle receives 4A-5A all-star MVP award from game director Kerry Reeder. (Azpreps365 photo)