AIA and Arizona's Family enter into media partnership
July 21, 2022 by Seth Polansky, AZPreps365
---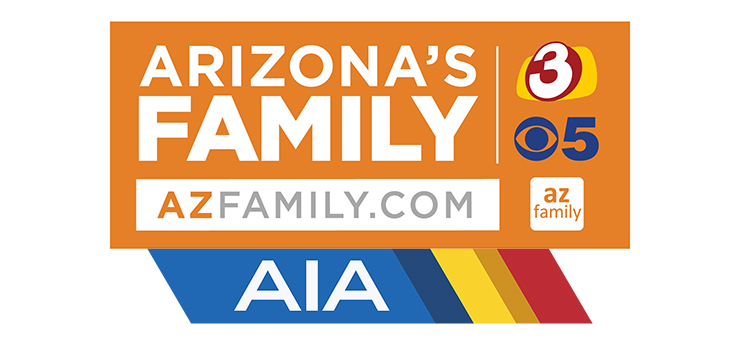 The Arizona Interscholastic Association (AIA) and Arizona's Family (3TV/CBS 5) have entered into an agreement that will expand the promotion of high school athletics across the state and brands Arizona's Family as the "Exclusive Content Partner for the AIA." The three-year partnership begins with the 2022-23 school year.
The most notable addition will be a return to live broadcasts of selected state championship games exclusively on Arizona Family's channel lineup. Those games include the 6A and Open Division football finals, the boys and girls 6A and Open Division basketball finals, the 5A and 6A softball finals, and the 5A and 6A baseball finals. All live championship broadcasts will also be replayed on air.
"Arizona's Family has always been committed to serving our community," said Debbie Bush, Vice President and General Manager of Arizona's Family. "We know that there are so many inspiring stories coming from the high school experience and this partnership with the AIA allows us to shine a light on all the good that is happening in our local communities."
Beyond live broadcasts of select championship games, the partnership also includes weekly stories highlighting the AIA's impact in our community airing on Arizona's Family various platforms including 3TV and CBS 5.
"We're thrilled to have a partner in Arizona's Family that is able to engage fans in a way that will provide a great deal of excitement around high school sports," said AIA Executive Director David Hines. "The content fans will enjoy are more than just championship events. It's also how the AIA impacts each school's community. Now there will be many more opportunities to showcase the talent we have at our schools and those programs."
Additional items with this partnership may include championship promotion and bracket release shows on air, special edition high school sports broadcasts, assistance of the annual AIA Champions Gala and more.
About Arizona's Family
Arizona's Family (KTVK & KPHO) is a media powerhouse located in Phoenix, Arizona. The purpose of Arizona's Family is to empower Arizonans to live their best lives. Home to CBS 5 and 3TV, Arizona's Family produces more than 100+ hours of local news and programming every week. CBS 5 is Arizona's Most Watched Television Station driven by the power of CBS programming and sports while 3TV is one of the strongest Independent television stations in the country with its highly rated morning show, Good Morning Arizona. And the reach of Arizona's Family doesn't stop with linear television, azfamily.com is the market's top performer in local multi-platform uniques. It is also home to Arizona's Family Originals, our in-house original content production team that is working on several long-form programs, documentaries, docuseries and original podcasts, including True Crime Arizona that has more than 1 million downloads to date. But at the heart of it all is our commitment to Arizona. Community is the cornerstone of all we do at Arizona's Family raising millions of dollars for charities across Arizona each year, creating a movement of kindness through our Surprise Squad and Pay it Forward initiatives, and providing Christmas to more than 50,000 Arizona children each holiday season are just some of the many examples of our commitment to our viewers and the great state 48.
About Arizona Interscholastic Association
The AIA is a voluntary association of public and private Arizona high schools. Since 1913, the organization has created and sustained interscholastic activities that encourage maximum student participation by providing AIA member schools with an even playing field to ensure fair and equitable competition. The AIA believes that providing interscholastic activities for Arizona high school students creates personal development opportunities with a balanced focus on academics and extracurricular activities. Through its Arizona member schools, the AIA reaches more than 100,000 participants in high school activity programs. The organization hosts 5,000 championship contests and officiates more than 45,000 regular season games. For more information, visit www.aiaonline.org and www.azpreps365.com.