Notes from the North: Show Low football remains unbeaten after spirited Payson start
August 27, 2022 by Brian M. Bergner Jr., AZPreps365
---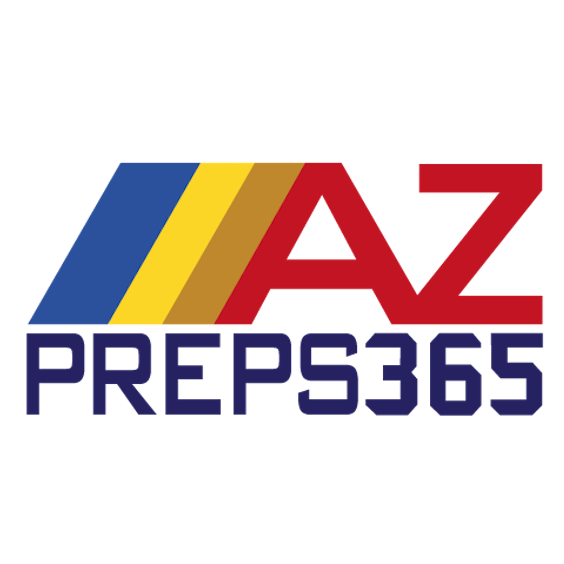 PAYSON — Quarterback Nash Brewer threw for two touchdowns and ran for another to spark a Show Low offense to 35 unanswered points after being down 19-7 in a 42-19 victory over Payson on Friday night.
"We were pretty fortunate, actually, to come out with a victory," Show Low head coach Carlo Hernandez said in a phone interview with AzPreps365.com on Saturday morning. "Payson did a great job planning for us. They are well coached."
Trailing 19-7, the 5-foot-11, 170-pound junior quarterback's 12-yard touchdown run and subsequent two-point conversion cut Payson's lead to 19-15 going into halftime.
"I was a little fearful going into this game, kids are kids," Hernandez said.
The Cougars (2-0, 0-0 3A Northeast) upset Valley Christian in Week 1, 42-28, and with rival Snowflake on the schedule in Week 4 after a bye week, Hernandez caught his players not being focused throughout the week in preparation for Payson (1-1, 0-0 3A Metro East).
"That has nothing to do with how Payson came out. They came to play, they did a great job," Hernandez said.
Valley Christian made the 3A state semifinals a season ago and were ranked No. 3 overall before losing to eventual state champion Snowflake 44-10.
Midway through the third quarter, Nash intercepted a pass on Payson's own 18-yardline, then turned around and threw a 3-yard touchdown to Ryan Kishbaugh, giving the Cougars a 21-19 lead and they never looked back.
"We came out in the second half and executed better, and had more intensity. We made some plays in the second half," Hernandez said.
Show Low will get two weeks to prepare for the 3A defending state champion Lobos, receiving a Week 3 bye before hosting Snowflake on Sept. 9.
Snowflake moved up to 4A in the offseason and now plays in the 4A East Sky region. They open against Northwest Christian on Friday, Sept. 1.
"It's bragging rights for the mountain," Hernandez said. "Each of us want to beat each other and they've been top dog for the last few years on the mountain. Preparing for them is tough because they do everything well. We're going to give them our best shot, and they will do the same without a doubt."
WICKENBURG 20, CHINO VALLEY 13
WICKENBURG — Klayton Smid had 20 carries for 153 yards, Logan James threw for two scores and the Wickenburg defense forced three interceptions and a blocked field goal in a 20-13 victory over Chino Valley on Friday night.
It is the first victory of the season for the Wranglers (1-1, 1-0 3A West), which opened 2022 with a 54-7 loss to Paradise Honors in Week 1.
James, a senior quarterback, completed 4 of 11 passes for 183 yards and two touchdowns, including a 71-yard strike to Eleazar Dominguez for a score.
In addition to his ground game, Smid also caught three balls for 112 yards and a touchdown.
Defensively, Zack Dalley led the Wranglers with 15 tackles and an interception.
The Wranglers head to Tempe to face the Buffaloes on Sept. 2. Kickoff is set for 7 p.m.
Chino Valley (1-1, 0-1 3A West) will look to bounce back in Week 3 as they host the Page Sand Devils on Sept. 2. Kickoff is at 7 p.m.
KINGMAN 44, RIVER VALLEY 0
KINGMAN — After stunning Bourgade Catholic 25-13 a week ago, River Valley was unable to keep the momentum going in Week 2 with a 44-0 loss to Kingman on Friday night.
The Bulldogs are now 2-0 on the young season and are set to travel to rival Kingman Academy on Sept. 3. Kickoff is set for 4 p.m.
River Valley (1-1, 0-1 3A West) aims to bounce back on the road against Phoenix Christian on Sept. 2. The Dust Devils do not return home until they face Yuma in Week 6. Kickoff is at 7 p.m.
BLUE RIDGE 27, ST. JOHNS 15
ST. JOHNS — Trailing 15-7 heading into the second half, Blue Ridge outscored the Redskins 20-0 in a 27-15 victory over St. Johns on Friday night.
The Yellowjackets (1-1, 0-0 3A Northeast) bounce back from a Week 1 loss to Payson, 17-10.
After a bye week, Blue Ridge is scheduled for a Week 4 visit to Coconino on Sept. 9. Kickoff against the Panthers is set for 7 p.m.
St. Johns (0-1, 0-0 2A Little Colorado) heads to Round Valley on Sept. 2. Kickoff is set for 7 p.m.
CAMP VERDE 34, VALLEY LUTHERAN 33
PHOENIX — The Cowboys from Camp Verde opened the 2022 campaign with a 34-33 road victory over Valley Lutheran on Friday night.
The Flames (0-1, 0-0 2A Verde) outscored the Cowboys 19-7 in the second half after trailing 27-14 coming out of the locker room at halftime, but it was too little, too late.
Camp Verde (1-0, 0-0 2A Agua Fria) is scheduled to host Scottsdale Prep. in Week 2 action Sept. 2. Valley Lutheran heads to Tanque Verde. Kickoff for both games is at 7 p.m.
Brian M. Bergner Jr. has covered professional, collegiate and high school sports for more than 20 years. Follow him on Twitter @AzPreps365Brian. Have a story idea? Email Brian at bbergner@azpreps365.com.