Hamilton, Queen Creek penalties reduced to warnings
August 30, 2022 by Seth Polansky, AZPreps365
---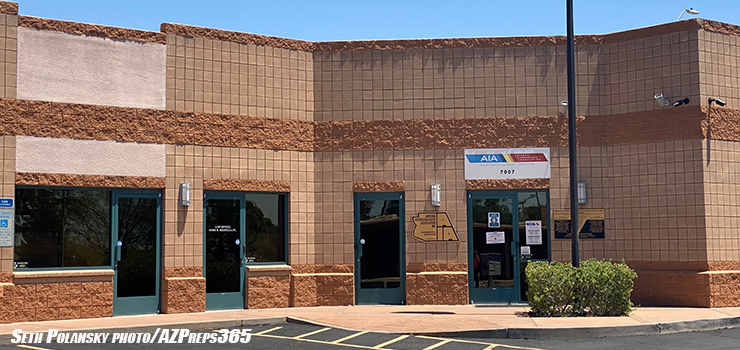 The Arizona Interscholastic Association's Executive Board rescinded the probations of Hamilton football and Queen Creek baseball during a special appeals session on Tuesday at the AIA office.
Queen Creek's baseball program was given a warning, while Hamilton's warning was extended to the entire athletic program. A warning places a program or school in jeopardy of facing probation if another violation of any rule or regulation is committed. A school will not be eligible for the year-end Overall Excellence Award during the warning period.
"The letters of correction the schools submitted this time were more extensive than the first time, and the Executive Board, after reviewing that and asking questions, came to the decisions that it did," said AIA Executive Director David Hines. "The warning placed on the Hamilton athletic program and Queen Creek baseball program serves [notice] that the actions of a coach were addressed, yet the kids are not being punished for those actions."
Hamilton's football team was initially placed on probation after an assistant coach contacted a player on another team. The school suspended the coach for three games in its initial corrective action. But after discussion at its Aug. 15 Board meeting, its members opted to place the team on probation, rendering the Huskies ineligible for postseason play.
Queen Creek baseball was similarly placed on probation following a violation of the pitch count rule during the previous postseason.
AIA staff and Board members cannot comment on personnel matters regarding district or school employees.
"The AIA's bylaws are related to schools and school violations. They are specific to how schools are handled. And certainly we never want to be in a situation where we're punishing students," added Dr. Jim Dean, the AIA Executive Board President and Interim Superintendent of the Dysart Unified School District. "We appreciate the reflection and further corrective actions done by the Chandler and Queen Creek school districts. We are happy to see a different outcome than we had a couple weeks ago."
AZPreps365's Jose Garcia contributed to this report.