Gilbert Christian Falls to Arizona Lutheran, 40-34
September 7, 2022 by Laura Fellows, Gilbert Christian High School
---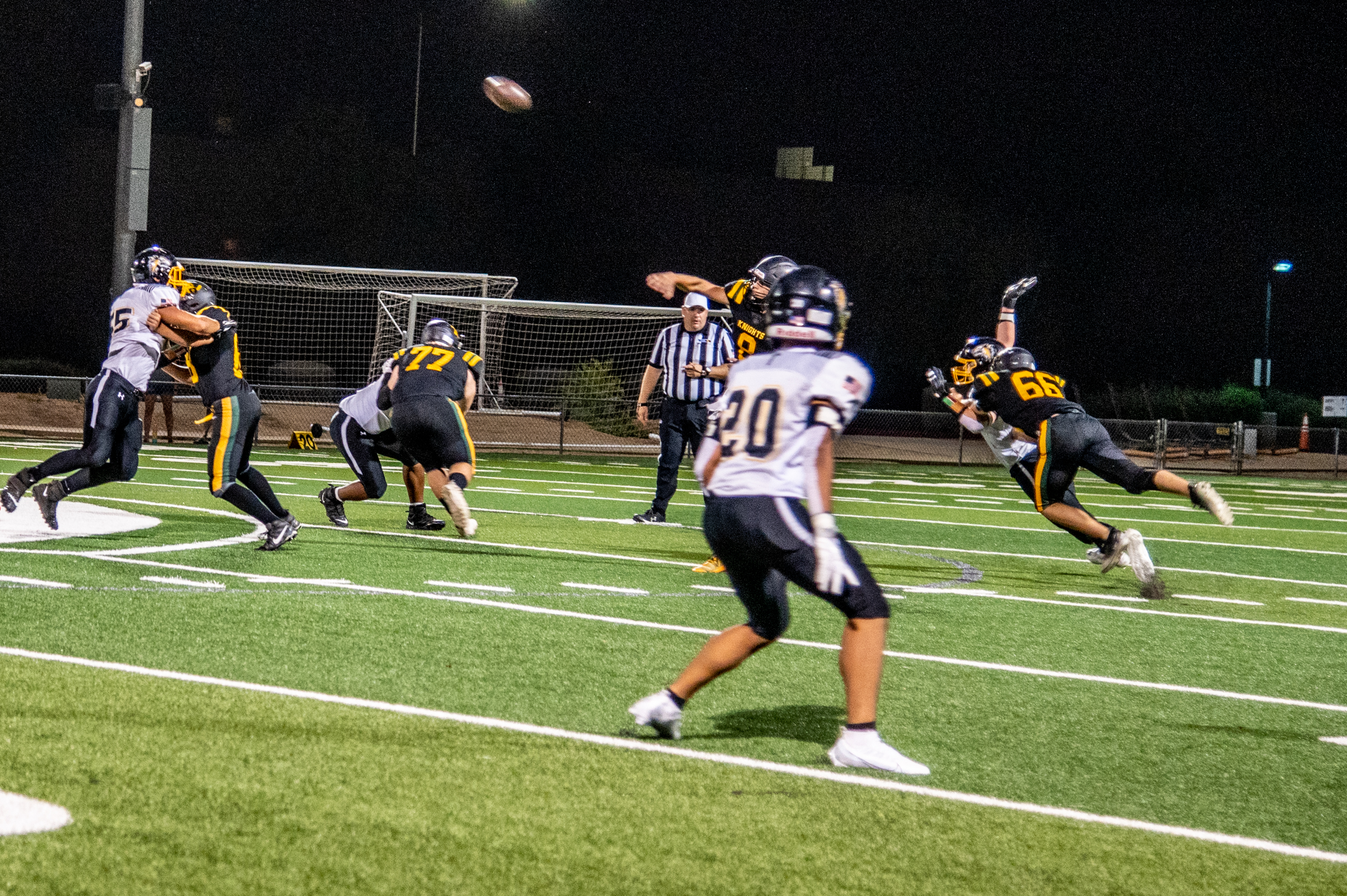 Laura Fellows is the media advisor for Gilbert Christian's Student SID program that contributes content on behalf of the school to AZPreps365.com
With an overall record of 1 and 2 the Gilbert Christian Knights' football team is off to a slow start this season. They came out with a bang beating the Santa Cruz Dust Devils, 34 -6, followed by a tough loss to the top ranked Willcox Cowboy team, 14 – 39. Then, this past Friday, September 2nd, they lost their home opener to the Arizona Lutheran Coyotes, 40-34.
It was an exciting game where we saw the score go back and forth not really knowing until the last quarter which team would end up with the win.
Although, two of the three games ended in a loss, there were some notable performances highlighted by many individuals in each game.
Against Santa Cruz (win):
Sophomore RB Sam Webb led the offense with 191 yards rushing on only 12 carries highlighted by an 85 yard TD run
Freshman WR Bennett Juve caught 3 passes from Zach Hohmann for 126 yards and 1 TD
Senior QB Zach Hohmann added 50 rushing yards of his own and 2 TD's
Senior DL Gavin Biesterfeld blocked a Santa Cruz punt that was caught in the air and returned for a TD by Junior DL, Jesse Morales
Sophomore DL Josh Rich led the defense with 11 tackles and 3.5 sacks
Junior LB Kaleb Powell added 8 tackles and an interception. He was also 4 for 4 on his PAT attempts
Against Willcox (loss):
Freshman WR Bennett Juve 8 catches for 90 yards and 1 TD
Sophomore RB Sam Webb averaged 7.4 yards per carry and scored one TD
Junior LB Josh Lay showed grit and toughness as he led the defense all night
Against Arizona Lutheran (loss):
Senior QB Zach Hohmann 5 TD passes
Freshman WR Bennett Juve 4 catches for 130 yards and two TD's
Senior WR David Russell 2 catches for 76 yards and 2 TD's
Sophomore RB Sam Webb caught a 75 yard TD pass
Junior LB Josh Lay led the team in tackles with 11
Freshman LB Hyatt Lang added 9 tackles and 3.5 tackles for loss
Defense recovered 3 fumbles on the night, one by Nathan Vom Lehn, one by Colton Rogers and one by David Russell
Another tough opponent comes through this week as the Knights play on Thursday, September 8th at 7pm to take on the Phoenix Christian Cougars. Come on out for some Thursday Night Lights and cheer the team on! Go Knights!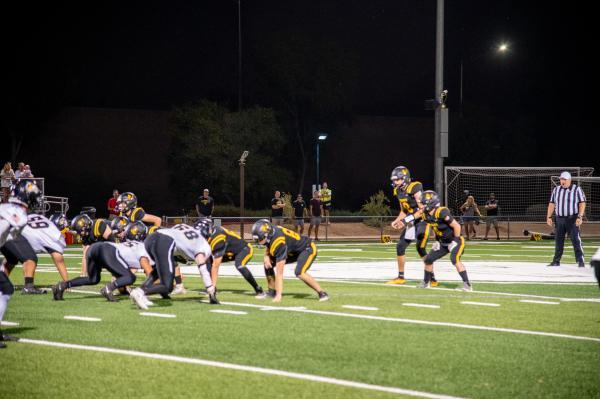 Above, offense sets up for a first drive.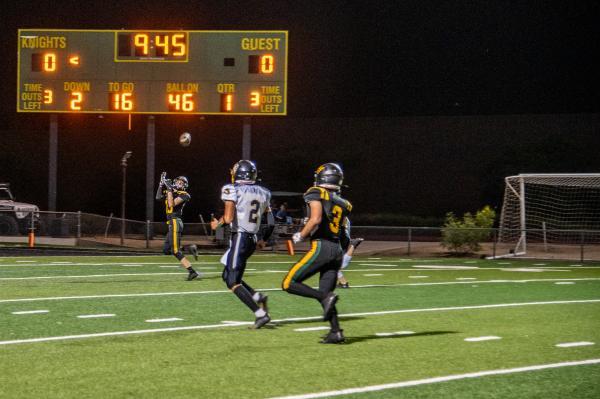 Above, David Russell (12) making an incredible catch!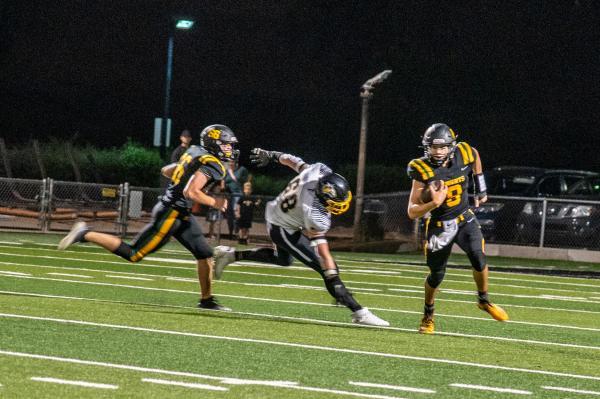 Above, Zach Hohmann (12) running the ball.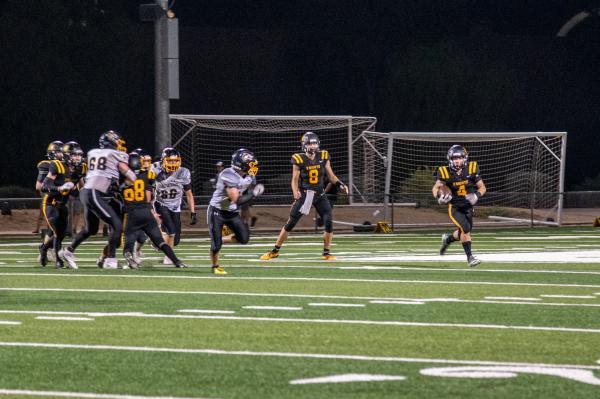 Above, Zach Hohmann (12) handing off the ball to Sam Webb (10)