The Gregory School over Bisbee 4-1
September 7, 2022 by Andy Morales, AZPreps365
---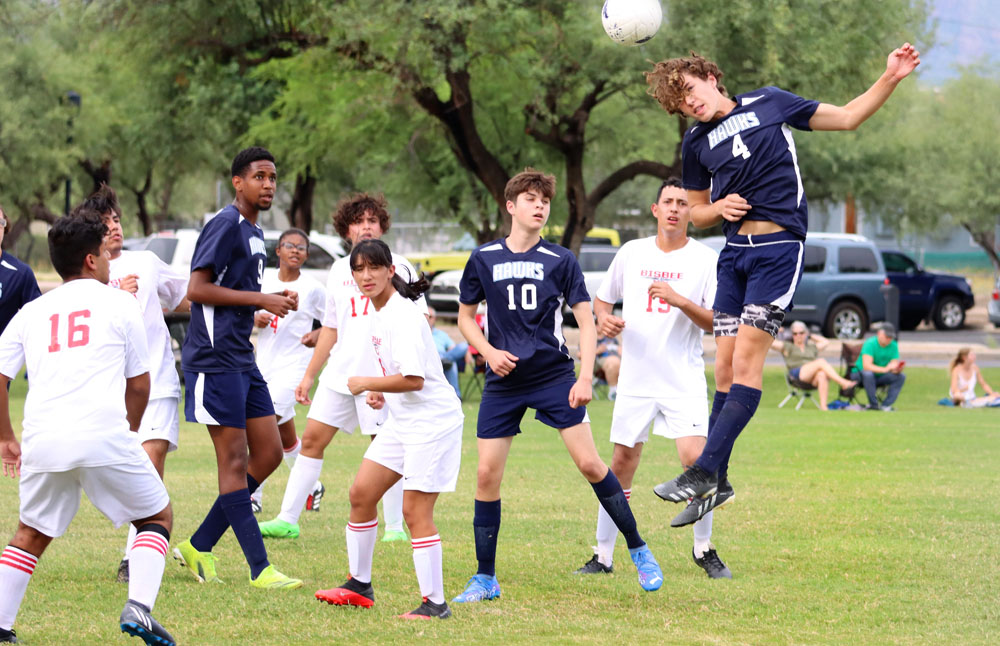 The Gregory School improved to 2-2 on the year after beating Bisbee 4-1 at home on Wednesday. The Pumas fell to 0-3 to start the season.
The Hawks took 36 shots on goal compared to 10 for the Pumas and Gregory School junior Nick Allen put the Hawks on the board with a goal in the 25th on an offering from Lucas Clemens. Allen assisted David El five minutes later to put the Hawks up 2-0.
Bisbee senior Adacelli scored in the 53rd minute to cut the lead in half but Ken Ngabo scored in the 74th (Allen) and El scored again in the 75th (Allen) for the 4-1 final.
Bisbee will visit Patagonia (1-2) on Thursday and the Gregory School will get tested again on Friday when the Hawks travel to Willcox (1-1) to take on the Cowboys.
The Old Pueblo Classic, hosted by Desert Christian, is slated for Sept. 30 and Oct. 1 at Udall Park in Tucson.