Preview: Chaparral's unique offense travels to Williams Field
September 9, 2022 by Dominic Contini, Arizona State University
---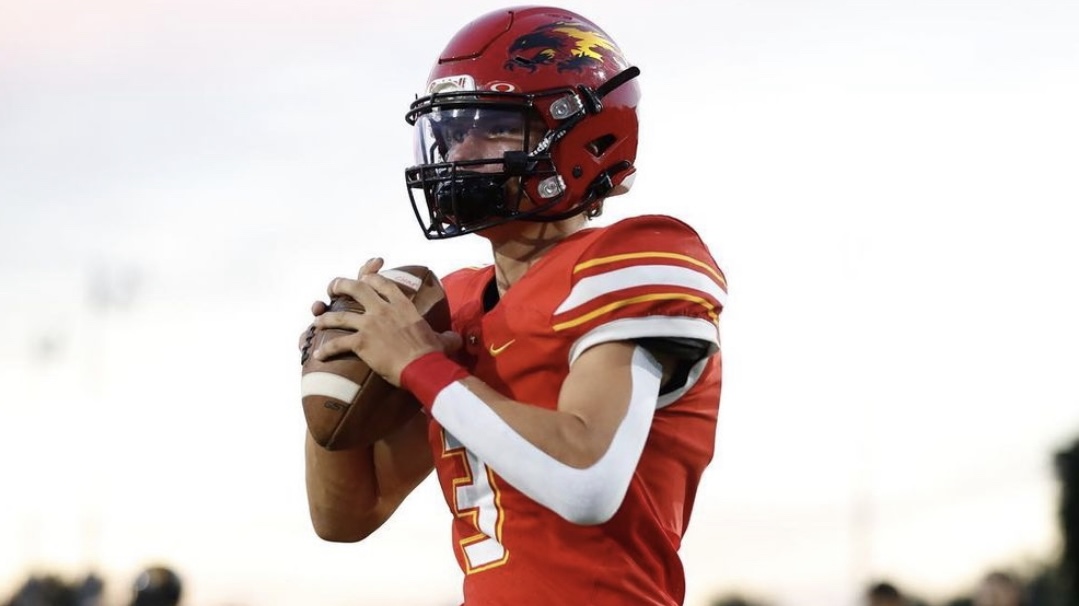 Chaparral High (1-0) looks to keep gaining momentum with the season getting in full force as they travel to play Williams Field (1-0) Friday at 7 p.m.
"It's going to be a great matchup against Williams Field, they have a lot of good players but I think we are going to match up really well," said Chaparral senior quarterback Miles Vandenheuvel.
The Firebirds are coming off a thrilling 23-20 overtime victory last week over Salpointe Catholic.
Vandenheuvel threw for 174 yards, two touchdowns and rushed for 60 yards. The Firebirds opened the season utilizing a two-quarterback system with sophomore Bryce Herges and Vandenheuvel.
Herges threw the game-winning touchdown in overtime. He finished with 108 yards passing.
"I understand it's not very normal, but at the end of the day, they both bring something to the table," Firebirds head coach Brent Barnes said.
Being a former quarterback in his playing days, Barnes has confidence that this two-quarterback strategy may work. With Vandenheuvel being able to get the job done on his feet and Herges having a great arm, it certainly can be a great one-two punch.
In the locker room, Vandenheuvel and Herges have a great relationship.
"Both are team-first guys," Barnes said. "They both managed it well, both were always ready when they got in there, they were competing and performing. End of the day, we are going to do what's best for our team and they understand that."
The Firebirds' great team-first energy is definitely noticeable on the practice field as everyone has that next man up mentality. Sophomore Gavin Mesa showed that in the season opener with 106 receiving yards and three touchdowns.
Vandenheuvel expects more of the same from Mesa this week.
"That kid (Mesa) is special," he said.
Mesa's early success isn't new. Barnes said Mesa did it all preseason as well.
"I've never had any doubt in confidence on Gavin. I told him day one last year, even after he got hurt freshman year, he's going to be a superstar," Barnes said. "Every chance he's had that we've kinda put the ball down and competed, he's made plays."
The Firebirds' dynamic offense with two quarterbacks and very talented wideout will have to take on a Williams Field defense which held Cajon High School from San Bernardino, California to 12 points in their 13-12 win on the road.
With this being Williams Field's home opener, Chaparral should expect a hostile environment.
Expectations were low to start the season for Chaparral.
After losing Anthony Lucas, who is now on the defensive line at Texas A&M, to graduation last year, the Firebirds look to capitalize on the momentum following last week's thrilling overtime win.