Preview: Flowing Wells vs Paradise Valley
September 9, 2022 by Erik List, Arizona State University
---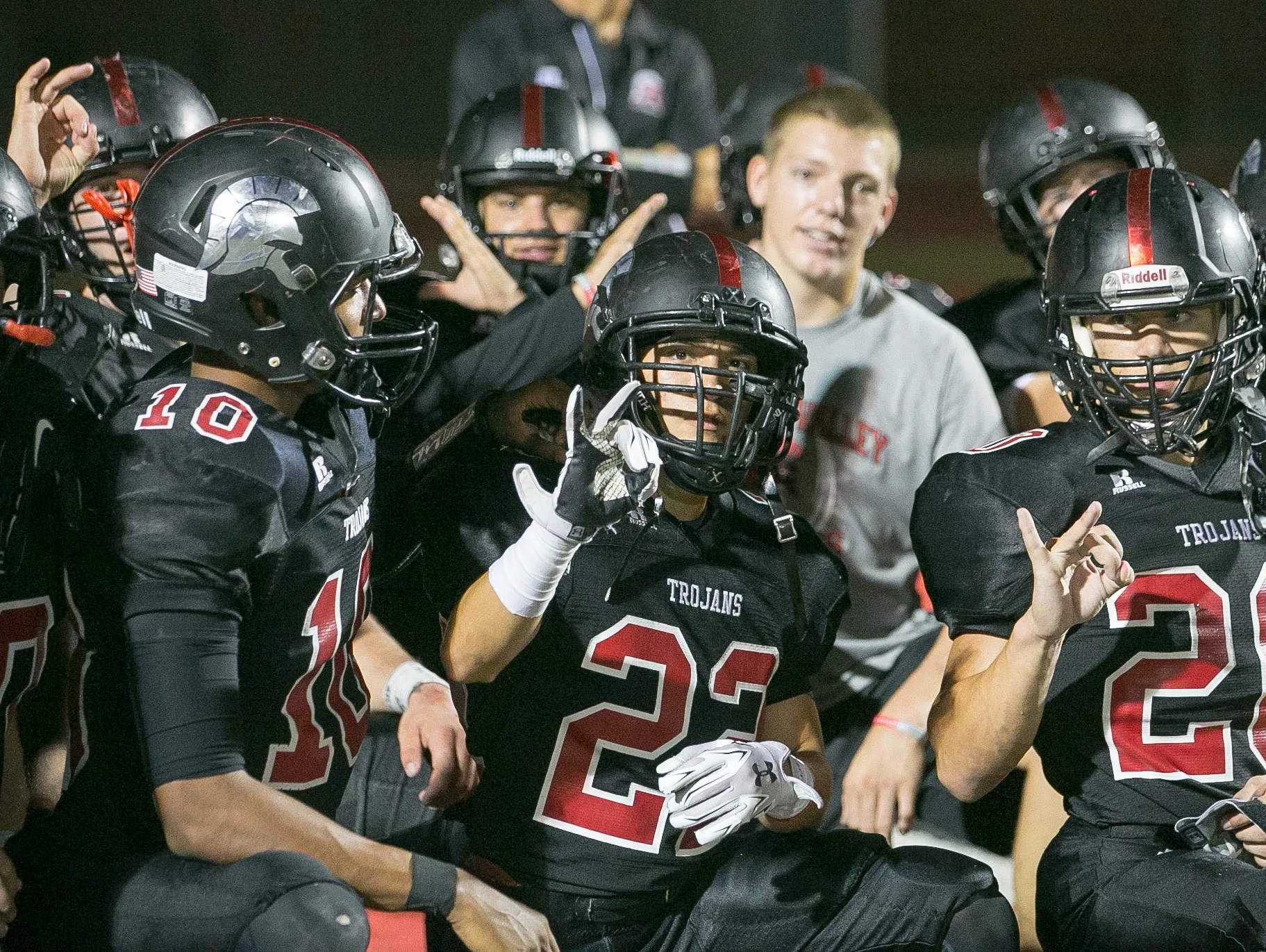 Flowing Wells looks to play road spoiler.
Paradise Valley looks to pick up their first win of the year.
High school football is back and in full swing in the Valley and week two sees an exciting matchup between the visiting Caballeros and Trojans.
The Caballeros come to Paradise Valley 1-0 off a big 28-7 win against the Amphitheater Panthers.
The Trojans come home on the other side of the spectrum.
They're 0-1 after dropping a close road game last week, 34-32, to the Central Bobcats and will look to bounce back in their home opener Friday at 7 p.m.
This is the first time in three years the two schools will play each other. Paradise Valley won the last meeting between the two teams in a lopsided high-scoring affair, 63-30, at home.
If the Caballeros want to win Friday, they are going to have to start with handling Trojans senior quarterback Jaiden McDaniel.
McDaniel threw for 232 yards, three touchdowns, with a completion percentage of 0.634, and two interceptions. McDaniel also led the team in rushing yards with 96.
The next closest to him was senior running back Devon Payton, who ran for only 12 yards.
McDaniel's prime target was junior wide receiver and defensive back Quincy Wright as they tallied 124 yards and one touchdown.
On the flip side, the Caballeros will stick to the ground totaling 142 ground yards in their last game, led by junior middle linebacker and guard Pedro Preciado.
Senior quarterback Alex Madrid ran behind Preciado's blocking for 44 yards and two touchdowns.
Flowing Wells will look for a rebound season after going 4-7 overall, 1-4 in the 5A Southern region, and 3-6 in conference play. The Caballeros finished fifth in the 5A Southern region.
The Caballeros have not had a winning season since 2018-19 when they went 8-2.
Both teams come into the game ranked outside the top 35 of all 5A high school teams in the Valley.
The Caballeros are No. 39, but the Trojans come in ranked No. 43.
Playing at home in front of your home fans is a big confidence booster for any team.
Throw in that it is a home opener, and the sakes for the visiting team get higher.
The Trojans will be hungry for a win after their recent loss, which will force the Caballero's to stay on their toes.
The pomp and circumstance of a home opener are bound to bring the students and fans to their feet.