Paradise Valley volleyball: 'It's about the community supporting the community'
September 22, 2022 by Erik List, Arizona State University
---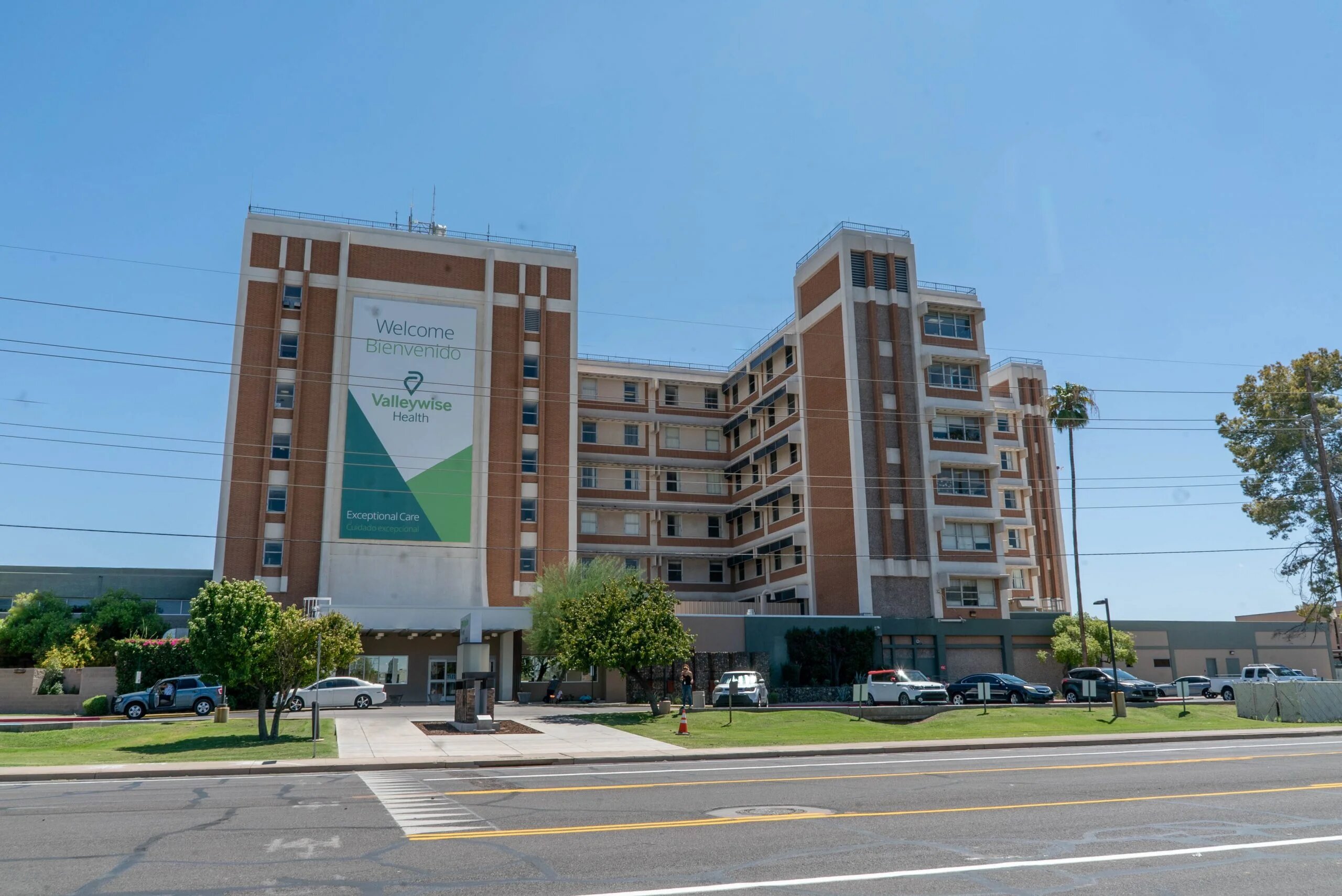 Erik List is an ASU Cronkite School of Journalism student assigned to cover Paradise Valley High School for AZPreps365.com
Athletics teach young people more than just how to play the game.
They learn discipline, hard work, and how to be an active member of their community.
Paradise Valley High School's volleyball team is doing more than just playing volleyball. They are giving back and getting involved with their community.
"Our program is not just about volleyball, but about athletics, about service, about giving back to our community," Kristi Mongolian, Paradise Valley volleyball booster club president, said. "We want to find projects for our girls to do other than just practice, other than just hang out, other than team bonding."
Giving back has been a constant goal for the Trojans.
In years past, they have hosted middle school volleyball players to come and receive help from the high school team or helped with the food bank.
This year is no different as the team once again is investing themselves into the community that has invested in them.
"I think a lot of the girls care a lot about the community which is nice (and) we have really good discussions about how good the community is," senior Isabella Valverde said. "A lot of local businesses sponsor us, so it's always nice to give back to them because they support us, and the community supports us… it's about the community supporting the community."
The Trojans are providing supplies to the local Neonatal Intensive Care Unit (NICU) at Valleywise Health Medical Center to help collect baby blankets, swaddles, baby bodysuits, onesies, and more at all home games for the remainder of the season.
"We're hoping that when we get the stuff from the NICU for the items, the girls and package it and box it," Mongolian said. "We want them involved in sorting it… (the NICU) does gift baskets sometimes for each parent when they leave the NICU, so we'd love the girls to be a part of that."
The NICU helps many families in need, and donations will be greatly appreciated.
"We server (at Valleywise Medical Center) predominantly lower socioeconomic, immigrants, refugees, a lot of populations that are very underserved in the community," said Valverde's sister, Sarah Noonan (Isabella's sister), a nurse at NICU.
"What we are doing is setting up a donation drive of new and or used premature newborn onesies and receiving blankets so we can use them to make the Neonatal ICU a less scary place for the families."
Noonan was clear that this drive was not sponsored by the hospital.
Instead, this drive is a way for Paradise Valley's volleyball team to help the hospital and be involved with providing supplies for the people in need.
"The volleyball team is helping us greatly by kind of sponsoring this donation drive," she said.
The team's help will only improve the type of care the NICU can provide.
"It's really inspiring to see the way these high school girls (are) showing such amazing empathy, and it really is amazing to see that," she said. "Just to know that they may not be able to see the faces of the people when they receive these items or see their babies in the (NICU)…It can be really intimidating and scary scene, and just to know that (these) students care so much about people they may not have seen is just really inspiring."
Not only is the team helping to collect and donate items to the NICU they are also attempting to raise $2,000 for metastatic breast cancer through "The Side-Out" and their "Dig Pink" program.
The Trojans will host a pink-out game Oct. 4 against Apollo High School.
Head coach Jessica Spencer encourages fans to help donate to the program's goal on the team's Facebook and Twitter pages.