Gutierrez wins 2 medals for Central in PXU Tournament
September 21, 2022 by Will Scott, Arizona State University
---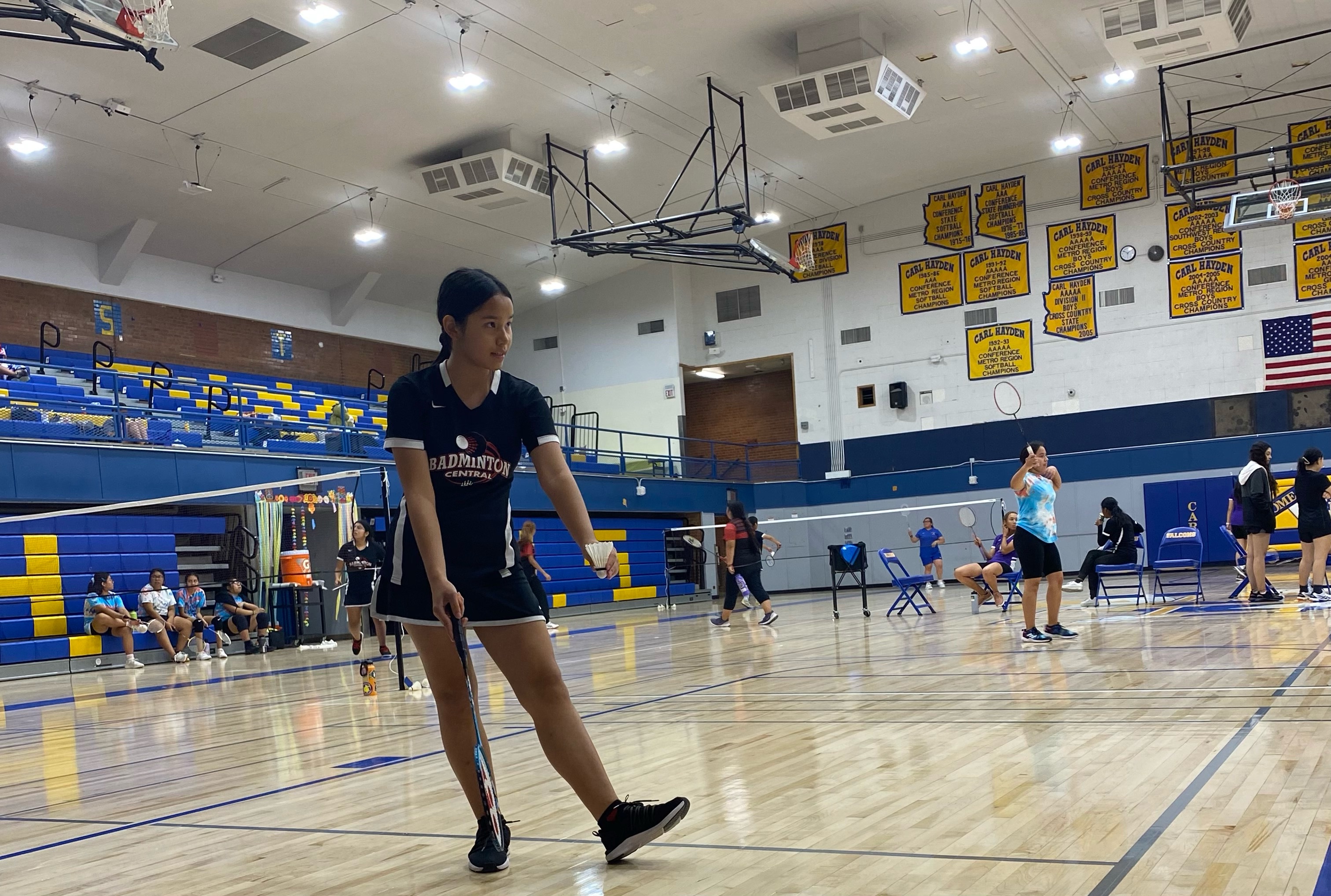 William.P. Scott is an ASU Cronkite School of Journalism student assigned to cover Central High School for AZPreps365.com
Junior Kailee Gutierrez only lost one game to finish second in the third division of the singles PXU Badminton Tournament on Tuesday, and achieved a fourth-place finish in the second division of the doubles alongside freshman Trang Tran.
"Today she played under pressure," Central Coach Arora said. "Most of her games were 21-20. She only lost one game against the best school in our district, which was Cesar Chavez, and she lost by one point.
"She was feeling bad about it but I have seen how far she has come. She's a person who can work under pressure. Her mind was totally in the game."
This mindset translated into other positive results for Central. Out of seven schools, senior Connie Lopez achieved a third-place finish in the sixth division and sophomore Maria Morales Aguilar achieved a third-place finish in the fifth division.
Gutierrez led by example.
"It was a great motivation for the other athletes," Arora said. "She came out and said I'm going to do really great moving forward. The other girls needed to hear that. It was not only good from a game point of view but also from a mental health point of view."
The tournament lasted all day and was a grueling experience for the athletes, especially No. 1 seed sophomore Ame Williams.
"It wasn't a regular game today," Arora said. "We have been playing since 8 a.m. The girls are tired. They only got a five-minute break between games. Ame is the kind of person who if she gives up or gets tired, she just shuts down."
Williams displayed resilience in her match against Alhambra senior Eh Blay. Despite falling 15-21 she mounted a late comeback and displayed a much-improved smash shot, forcing nine errors out of Blay.
In her game against eventual tournament winner, Cesar Chavez senior Lydia Rajan, she was able to force several errors out of the more-experienced player. Although she lost 5-21, she challenged Rajan in several rallies and gained a lot from the experience.
"I had the most fun playing against Cesar Chavez even though I didn't win," Williams said. "I knew they were going to win but at the same time it was very exciting for me to play a strong player. It motivates me and gives me inspiration."
Doubles was more of a struggle for Williams, however, as there were communication problems with her partner, junior Sara Nur.
"The game I was least happy with was one of the doubles games," Williams said. "Probably our very first game. Sara just started practicing again so it was very difficult for me. We never really communicated."
Nur had to take a break from badminton due to personal issues and has only recently returned to training.
"I did not do as well as I thought I would. I didn't show everything that I had," Nur said.
Nur struggled with nerves after an extended absence, and this was a common theme for the inexperienced Central team in their first tournament.
"It was my nerves. I got nervous a lot," Nur said.
Moving forward, Arora wants Gutierrez's mental toughness to rub off on the rest of the team, especially Williams.
"We need to work with her on those mindset skills," Arora said. "Otherwise she's a great player, she just gave up because she was tired."
Central (2-5) will play at Willow Canyon (5-3) at 4 p.m Thursday.
Willow Canyon (5-3) is coming off a win at Agua Fria (2-7) on Sept, 15.