Officials Appreciation Week exceeds expectations
October 3, 2022 by Seth Polansky, AZPreps365
---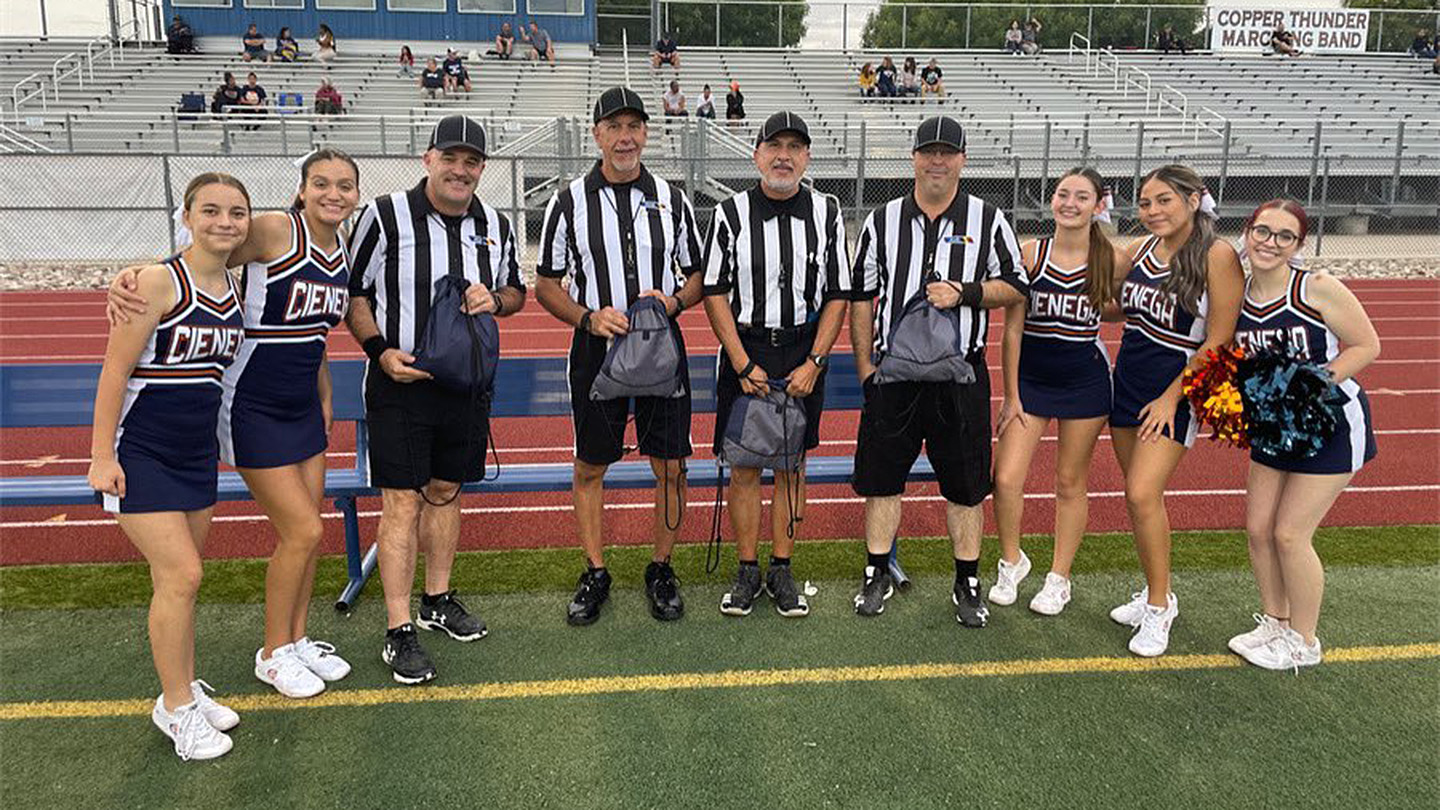 The Arizona Interscholastic Association would like to thank all of the schools that participated in last week's Officials Appreciation Week. It was a celebration of our officials that went better than the association could have imagined.
AIA officials and referees were honored across all sports. A large number of schools took creative approaches to honoring these individuals with signage, cheers, public address announcements and gifts.
"Our officials were overwhelmed with the support and commitment from the member schools," said AIA Commissioner of Officials Brian Gessner. "Officials are all around us. They are family members, friends and members of our community. They were extremely happy to be honored at these games. The outpouring of support didn't go unnoticed."
The AIA plans to hold an Officials Appreciation Week once during each season of sport.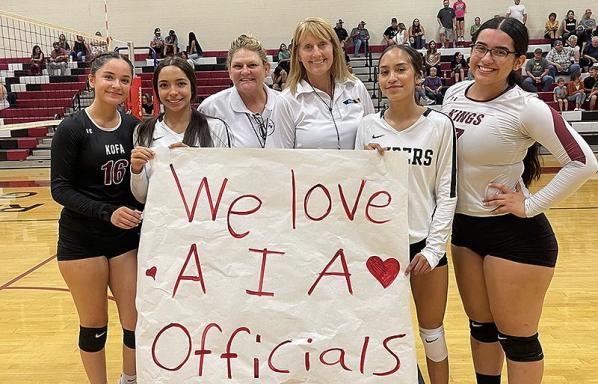 Officials being honored prior to Kofa's volleyball match against Cibola. (photo courtesy of Kofa Athletics Twitter)