No. 3 Salpointe over No. 1 Canyon del Oro 3-1
October 4, 2022 by Andy Morales, AZPreps365
---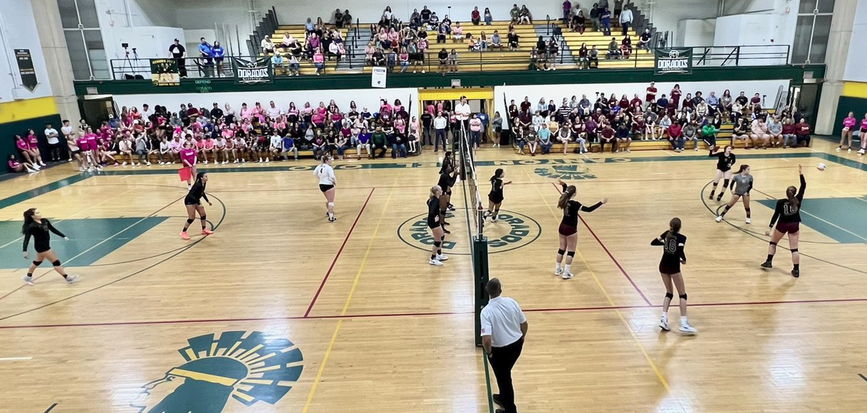 No. 3 Salpointe beat No. 1 Canyon del Oro 3-1 (16-25, 25-18, 31-29, 25-20) Tuesday night on the road with junior setter Sophia Hernandez collecting 30 assists and senior outside Frankie Pieroni putting down 13 kills.
The Lancer improved to 11-0 in power-ranking matches and the Dorados moved to 9-1. Salpointe is hosting the Lancer Classic this Friday and Saturday and Canyon del Oro is taking part in the Birdcage Invitational hosted by Chaparral the following weekend.
Canyon del Oro is slated to play at Salpointe on Oct. 20 for the 4A Kino Region rematch. The Dorados swept the Lancers last year while finishing 21-1 with a state runner-up finish. The Lancers made it to the semifinal round.
In the 4A Gila Region, No. 9 Mica Mountain beat No. 20 Sahuarita 3-0 (25-18, 25-10, 25-21) to go 3-0 in the region and the Mustangs went to 2-1. The Thunderbolts made it to the play-in round last year and this is the highest the Mustangs have been ranked since in more than a decade.
Mica Mountain is taking part in the Lancer Invitational and the two teams will meet again on Oct. 20.