Chris' Kitchen: the heart of Hawks sports
October 23, 2022 by Nick Allen, The Gregory School
---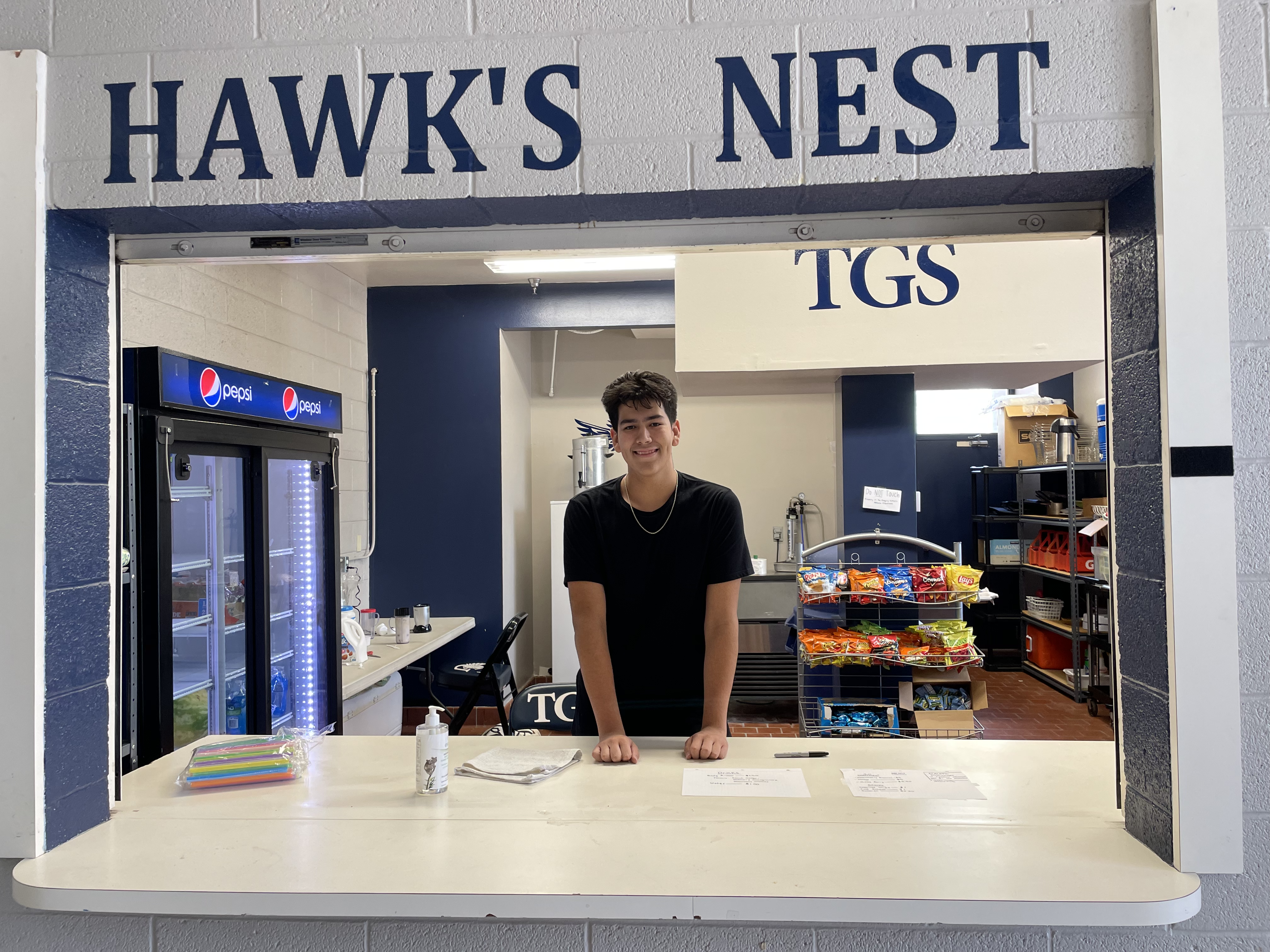 Chris Lopez is a senior at The Gregory School who has taken on a unique senior internship. Since COVID-19, the concession stand at TGS sports games has been almost nonexistent. However, Lopez has recently opened Chris' Kitchen, completely revamping the eating experience for both athletes and fans at TGS.
Chris' Kitchen opened early this school year and started by serving protein shakes to athletes. Now, Lopez provides protein shakes, chips, desserts, chicken sandwiches, horchata, and more during every TGS sports game in the gym. He is looking to expand with a larger selection, such as "hotdogs and popcorn, just traditional snack bar foods. For the parents it's all about getting dinner in their stomachs."
All the money that Chris' Kitchen raises goes back into the athletic program. Right now,
Lopez is raising over $150 at every game. This money will help with the costs of uniforms, cameras, and other new equipment. When the kitchen is busy, other students can earn volunteer hours by helping out. This has let Lopez get many other students on board, truly making it a community funded and community run organization.
Lopez wants to pursue a career as a chef, so this was the perfect internship for him. He has been cooking for a long time, but running Chris' Kitchen has helped him learn about the "the financial aspect as well as the planning and the ingredient purchasing," all necessary skills that a chef can only gain from experience.
Lopez has done a great job with his internship so far and with the basketball season approaching, it will continue to thrive. So if you're ever at The Gregory School for a game, go check out Chris' Kitchen and enjoy some of the best concessions in high school sports.