State Preview: Cougars focused on repeat title performance
October 25, 2022 by Brian M. Bergner Jr., AZPreps365
---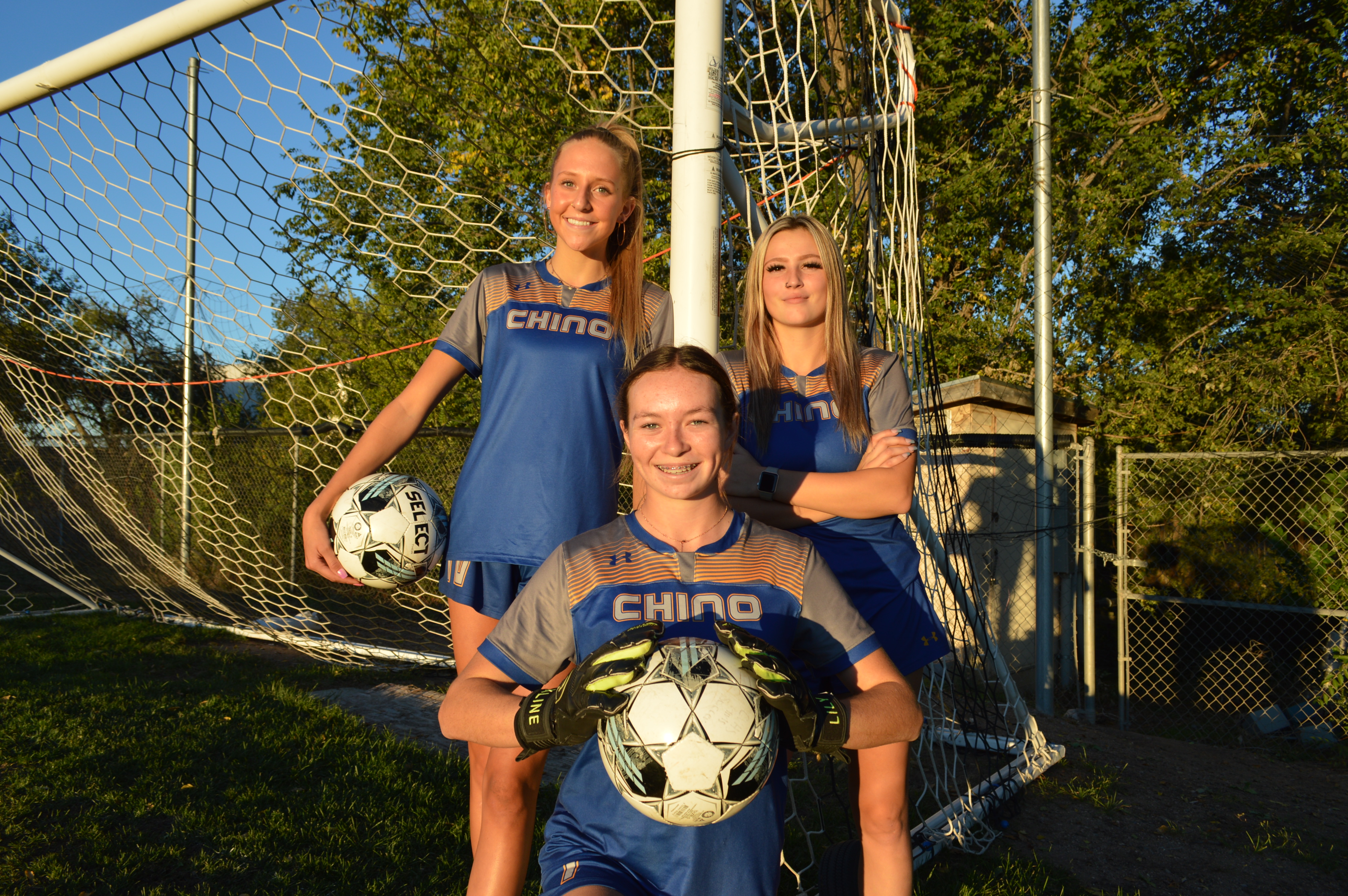 EDITOR'S NOTE: This story has been updated to reflect comments submitted by Northpoint Prep. head coach Michael Blair. The update also reflects scores from Tuesday's play-in round.
CHINO VALLEY — Having won two of the last six 2A state championships, including hoisting the trophy with a 1-0 win over Northland Prep. a season ago, the Chino Valley girls soccer team is looking for a repeat.
That, however, is never easy. Especially when Northland Prep. is involved.
The Spartans have won four of the last five state titles, three of which their opponent was the Cougars in 2017, 2018 and 2019. In 2020, Northland Prep. beat St. Johns 5-0. That St. Johns club advanced to the finals after taking down Chino Valley in the semifinals off penalty kicks, 2-2 (4-3).
RIVALRY RENEWED
Chino Valley (18-1, 5-1 2A Central) started the 2022 campaign with 14 straight wins, including a 2-1 win over the Spartans for the Chino Cup championship on Sept. 10, but 10 days later, Northland Prep. returned the favor with a 1-0 win of their own.
The loss has certainly had its effect on the Cougars, which won four straight to finish the regular season, outscoring their opponents 33-1.
"That loss motivated us. It is pushing us. It puts things into perspective for us," Chino Valley senior striker Kaitlyn Roskopf said earlier this week.
Roskopf leads the Cougars with 51 goals scored this season and 114 points.
Lily Kline, a sophomore goalkeeper for Chino Valley, said the 1-0 loss to the Spartans was just another reminder for her club that they must stay sharp.
"It happened last year, where we won one and then they did," Kline said. "It helps put us in check, as in, you're not just going to win against this team. You have lost. You can lose. It makes us play our very best."
Kline recorded 42 saves in 19 matches played this season, allowing only three goals all year.
Senior London Wigen said despite the loss, there is no other goal other than a state title for Chino Valley.
"It took us by surprise," Wigen said about the loss. "They are our rivals, and they are a good team. But since then we've been pushing it harder and more focused at practice."
SPARTAN PRIDE
Northland Prep. head coach Michael Blair feels the biggest strength his team has this season is "team cohesion."
"The girls have bought in to what we are doing due to upperclassman leadership and everyone is finding ways to contribute," Blair said. "You can't defend just one player because we have dangerous players all over the field."
Hannah Petrucci, a senior midfielder for Northland Prep., leads all Spartans (17-2, 5-0 2A Central) with 44 goals scored and 110 points, which puts her at second overall statewide. Campbell Blair, a junior, is next with 17 goals, which includes the only score against Chino Valley in the 1-0 win Sept. 20.
"[She is] very balanced and has matured to take what the other team is giving her in regard to scoring or finding an open teammate," Michael Blair said about Petrucci, adding that Campbell Blair is a "vocal leader" for the Spartans.
"[She] understands and reads the game and adjusts to what the other team is doing," Blair said.
The only two losses for the Spartans this season came at the hands of Desert Oasis (Las Vegas, NV) in a 7-0 defeat to open the season, and the 2-1 loss to the Cougars on Sept. 10 in the Chino Cup finale.
"This has been one of the most rewarding years of coaching," Blair said. "COVID really set kids back maturity wise and it has been encouraging to see the exponential growth over this year by all of our players. ... We are peaking and playing at our best at the right time."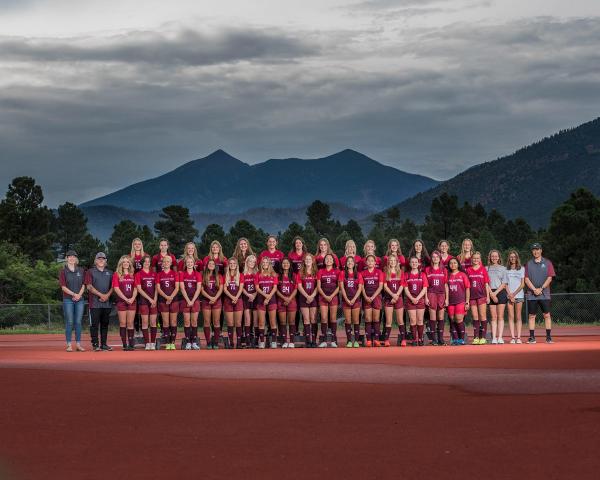 The Northland Prep. girls soccer team poses for a photo in 2022. (Michael Blair, Northland Prep./Courtesy)
DON'T SLEEP ON SNOWFLAKE
Earning the other first-round bye in the state playoffs, which begin Tuesday, Oct. 25, is No. 2-ranked Snowflake.
Lobos head coach Anna Brubaker said this year's group of kids has "come together unlike any other team" she has coached.
"They want to compete and they consistently want to do better than they did, whether they had won or lost the match, they are always looking to improve," Brubaker said.
The Lobos (10-7-3, 4-0-1 2A East) claimed an East region title with victories over Show Low, Blue Ridge, Holbrook and Round Valley, and a 1-1 overtime tie Oct. 18.
Nichole Hipps, a 5-foot-7 sophomore who led the Lobos with 30 goals scored and 65 total points, will need to be on her "A" game as they might see No. 3-seeded Chino Valley in the semifinals.
"My girls have had a goal from the end of last season to win the region title, and they worked hard all offseason, preseason and in season to accomplish that," Brubaker said.
STATE MATCHUPS
2A State Play-In Round
Tuesday, Oct. 25
#3 Chino Valley 3, #6 Blue Ridge 2
#5 Show Low 2, #4 St. Johns 1
2A State Semifinals
Thursday, Oct. 27
#4 Show Low at #1 Northland Prep., 6 p.m.
#3 Snowflake at #2 Chino Valley, 6 p.m.
2A State Championship
Westwood High School, Mesa
Saturday, Oct. 29
TBA vs. TBA, 4 p.m.
For updated schedule and scores, visit AzPreps365.com, or click here.
Brian M. Bergner Jr. has covered professional, collegiate and high school sports for more than 20 years. Follow him on Twitter @AzPreps365Brian. Have a story idea? Email Brian at bbergner@azpreps365.com.