State Preview: Decade of excellence has Chino Valley aiming for 6th title since 2013
October 25, 2022 by Brian M. Bergner Jr., AZPreps365
---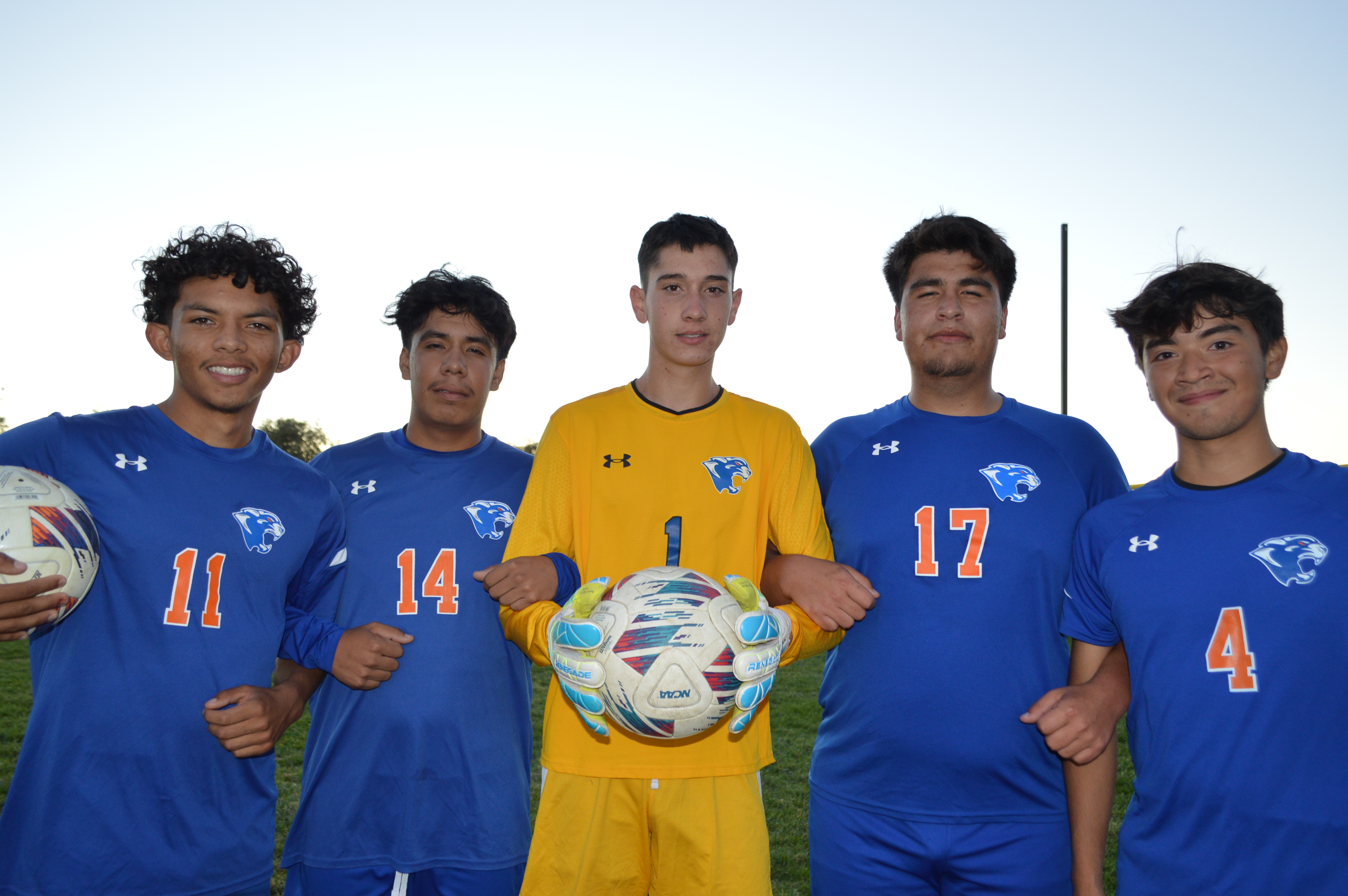 CHINO VALLEY — In the last decade, Chino Valley has become a household name in the state of Arizona when it comes to championship soccer programs.
The Cougars have appeared in nine of the last 10 state finals for the 2A conference, hoisting a trophy in 2013, 2014, 2015, 2016 and 2021.
The only season during that timeframe when Cougar fans didn't see their beloved Chino Valley club in the finals was 2017 when they lost in the semifinals to Phoenix Country Day, 1-0.
When the 2022 version of the 2A state playoffs get underway Tuesday, Oct. 25, No. 1-seeded Chino Valley (12-1-2, 3-1 2A Central) will be ready to rock.
Osmar Gomez, a senior midfielder for the Cougars, said he's excited for the playoffs to start.
"I think we've played really well. We must work on a few things, but honestly, we want to work hard, try to get to the final and win it," said Gomez, who finally tasted the thrill of victory in a championship match by helping his club defeat cross-town rival Camp Verde 2-1 a season ago.
Chino Valley lost back-to-back title matches to Blue Ridge 3-0, and 4-0, during his freshman (2019) and sophomore (2020) campaigns.
When Gomez was an eighth grader, Chino Valley lost to No. 1-seeded Phoenix Country Day, 3-1.
"Be positive, work hard, communicate," Gomez said when asked what the Cougars have to do to repeat as champs.
Ian Benson, a junior goalkeeper, is entering his first season as a starter between the posts.
"It's been interesting, sometimes scary," Benson said about his first season as a starter. "It's a great environment, the boys are nice. We're all pretty positive. They push me and I push them, it's a mutual respect."
Benson admitted he is a little nervous heading to state this week, but he also knows what to expect.
"I was on varsity the last two years, but I was on the bench, so I know what to expect a little bit, but at the same time, I wasn't starting so it's a little bit different," Benson said.
Chino Valley opens the state playoffs at 3:15 p.m. Tuesday, Oct. 25, as a No. 1 seed hosting No. 8 St. Augustine (10-2-1, 8-1-1 2A South), which won the 2A South region.
SURPRISING SEDONA
On the other side of the bracket holding onto the No. 2 seed as tightly as it can, Sedona Red Rock is set to host No. 7 Camp Verde on Tuesday.
With only 13 players (2 substitutes), it's been an interesting fall season for the Scorpions (10-2, 5-0 2A Central), which have won seven straight entering the state playoffs, including a 2-1 victory over Chino Valley on Oct. 13 the clinched the region title.
"I am most impressed with how well our mostly young team possessed the ball and thus dominated most games," Sedona head coach Sam Blom said.
Sedona is led by junior striker Carlos Gonzalez, who has scored 20 goals this season in just 11 games. Senior goalkeeper Conner Strubbe has allowed only 9 goals all year.
"I wish we had more players as we are very excited about hosting the state playoffs," Blom said.
BLUE RIDGE NOT LAYING DOWN
The Yellow Jackets have made the state finals in 15 of the last 21 years, winning titles in 2001, 2003, 2005, 2007, 2009, 2010, 2011, 2012, 2017, 2019 and 2020.
Blue Ridge lost in four consecutive state championship matches to Chino Valley between 2013-2016.
Led by three-headed monster Luis Perez (striker), Gustavo Ramirez (midfielder) and Reid Granillo (midfielder), the three seniors have accounted for 31 of the clubs 59 goals this season and 91 of the 170 points.
The No. 4 Yellow Jackets (9-5-2, 6-0 2A East) open the state playoffs at 3:30 p.m. Tuesday with No. 5 Snowflake.
FIRST ROUND SCHEDULE
2A State Boys Soccer Playoffs
Tuesday, Oct. 25
#8 St. Augustine at #1 Chino Valley, 3:15 p.m.
#5 Snowflake at #4 Blue Ridge, 3:30 p.m.
#6 Northland Prep. at #3 Show Low, 6 p.m.
#7 Camp Verde at #2 Sedona Red Rock, 6 p.m.
Brian M. Bergner Jr. has covered professional, collegiate and high school sports for more than 20 years. Follow him on Twitter @AzPreps365Brian. Have a story idea? Email Brian at bbergner@azpreps365.com.