Brophy Prep leads by 16 strokes after the first round
October 26, 2022 by Andy Morales, AZPreps365
---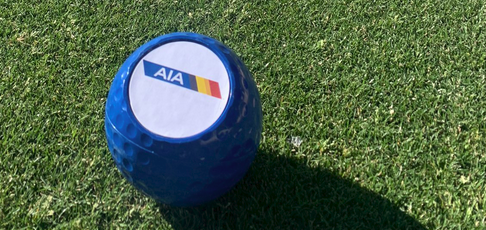 Hamilton came into the Division I state championship with three straight titles over Brophy Prep but the Broncos were the clear favorites this year based on a superior ranking and a decisive seven-stroke victory over Hamilton at The Peaks Invitational held almost three weeks ago in Flagstaff. Questions on whether that outing would translate to the state tournament taking place Wednesday and Thursday at the Omni Tucson National appear to be answered at this point with Brophy Prep putting together an incredible opening round of 18-under-par on the Sonoran Course compared to 2-under for Hamilton.
All five Brophy standouts finished the first round in the top seven with Tyler Spielman coming in with an incredible 10-under 60 to lead the field by five strokes. Liberty senior Dylan Kohner came in with a 5-under 65 and Hamilton junior Vincent Cervantes is in third place with a 4-under 66. Cervantes is the defending state champion and he will need to put together another good round on Thursday to take the lead.
A Brophy golfer hasn't won a state championship since Ben Hayes won in 1999 before moving on to play for USC. As a team, the Broncos beat Hamilton in 2018 to claim the last of the eight titles the program has won since 1985.
Spielman, Kohner and Cervantes will tee off in the last group on Thursday morning at 10:18 a.m. on the first hole. The opening groups will tee off at 8:30 a.m.