Hamilton ends Perry's title reign
October 28, 2022 by Jose Garcia, AZPreps365
---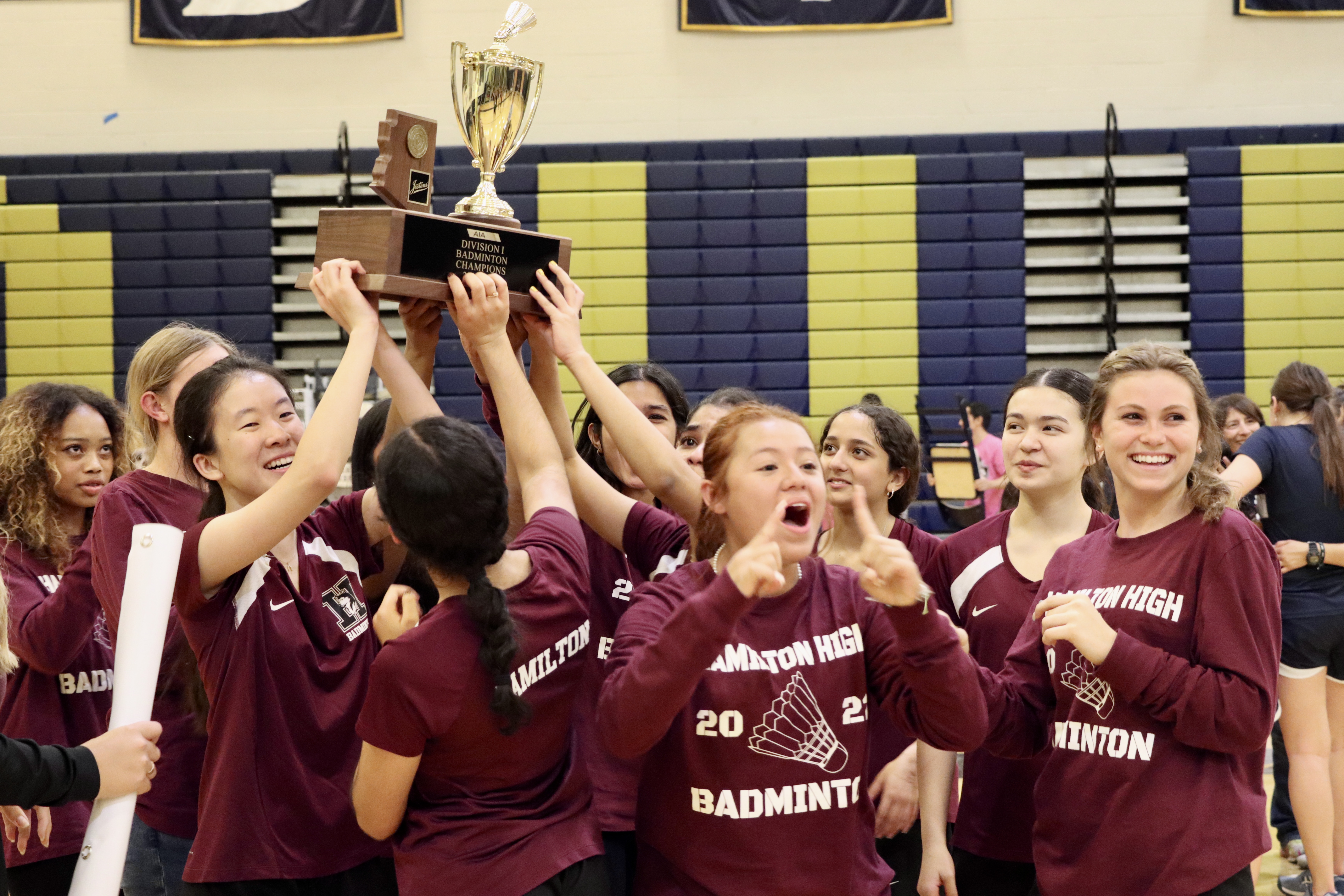 The older sister district school finally defeated the younger sibling.
It did so on the biggest day of the year for team badminton. Hamilton halted Perry's state record badminton title streak at five.
Before Thursday, Hamilton's Lauren Rosales went eight years without a coaching victory against Perry. She likely wasn't alone.
Since 2017, Perry was 103-1 entering the 2022 Division I team championship at Desert Vista High School. Rosales was four points away from another 'L' to Perry, but her No. 1 doubles team, Nihira Sane and Saba Shakir, rescued Hamilton.
Sane and Shakir rallied from a set down to defeat Perry's No. 1 in three sets and clinch a 5-4 team win over Perry. Another Chandler District badminton school, Arizona College Prep, became the first program at that school to claim a team title after defeating previously undefeated Prescott 5-3 in the Division II final.
"It's amazing," Rosales said. "I'm so proud of these kids. They were focused. They were fiery and just left it out on the court. I'm so proud of them."
The score was 17-17 in the second set when Sane and Shakir grabbed control and became the center of attention.
Sane and Shakir and Perry's Emma James and Amiya Hernandez became the final doubles teams standing. With their crowd support fully behind them, Sane and Shakir closed the second set with four consecutive points.
Hamilton's No. 1 pair ran out to a 9-1 lead in the final set and never looked back during its win. This was the second time in nine days that the No. 1's for each team determined which team won.
Hernandez and James beat Sane and Shakir to help Perry clinch the Premier Region title on Oct. 18.
"I think that it was really good that we played them before," said Shakir, a senior. "We really learned from that. We were playing scared and nervous last time. This time we came out and played our own game."
Shakir and Sane, a very crafty first-year varsity player, were patient while setting up their shots during long baseline to baseline rallies.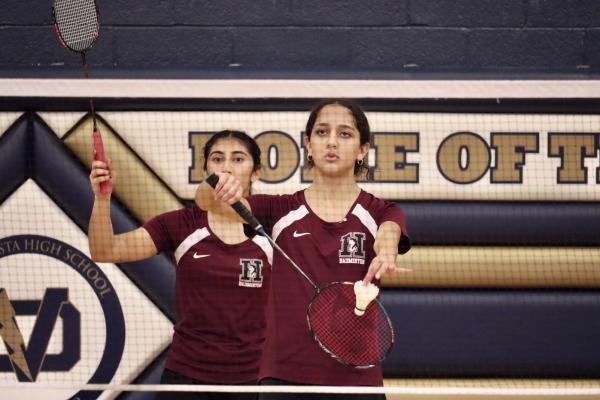 Hamilton's No. 1 doubles team of Nihira Sane (foreground) and Saba Shakir clinched their program's first team title. (Photo by Jose Garcia/azpreps365)
The Sane-Shakir, Hernandez-James match was the only one that lasted three sets in the D-I team final.
After Sane and Shakir clinched 17-1 Hamilton's first badminton team title, teammates Samiya Bodhankar, Sahasra Pechetty, Melanie Lee, Brooklyn Tallman, and Servina Bunch joined them on the court to celebrate.
In D-II, another partnership secured its team's first title. Twins Rayna and Naina Shaik's three set victory in their No. 3 seeded match allowed Arizona College Prep to raise the D-II title trophy.
The Shaik's win secured ACP's 5-3 win over top-seeded Prescott. During ACP's impressive postseason run as the No. 6 seed, it defeated the No. 3 and 2 seeds as well
In the playoffs, the 17-1 team also avenged its 2021 postseason loss to Ironwood and this year's road loss to Prescott.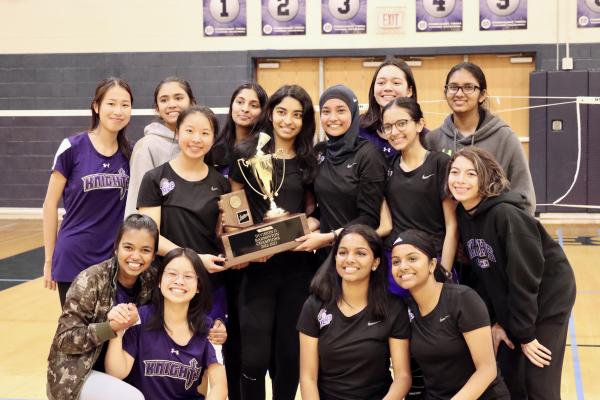 Arizona College Prep's badminton team won the school's first team championship trophy. (Photo by Jose Garcia/azpreps365)
"I expected us to be seeded higher, so maybe we had a bit of a chip on our shoulders," ACP coach Andi Giberson said. "We just played our game. We've got very talented players, and their job is to have fun, learn and do their very best. And that's what they do."
Ashley Young, captain Fatima Ahmed (16-2), Sumedha Balwadgi, and Abby Iyer also helped make team history at ACP.
Yang lost to Verrado's Mathilde Jacobsen, the D-II singles champ, in the singles state tournament last week but defeated Jacobsen during the team quarterfinals. Iyer sprained her ankle during the loss to Ironwood in the playoffs last year, but she won her singles match Thursday.
"It's crazy," Rayna said. "We're so happy because all of our hard work paid off."
Naina concurred.
"We started last year and just practiced for hours on end every single week," she said. "So this feels really good right now."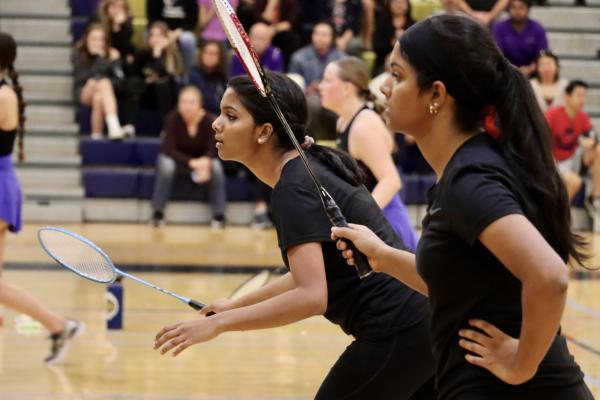 Twins Rayna and Naina (foreground) Shaik clinched the Division II team title for Arizona College Prep. (Photo by Jose Garcia/azpreps365)