A haven for high school golf
November 9, 2022 by Kellan Croxton, Arizona State University
---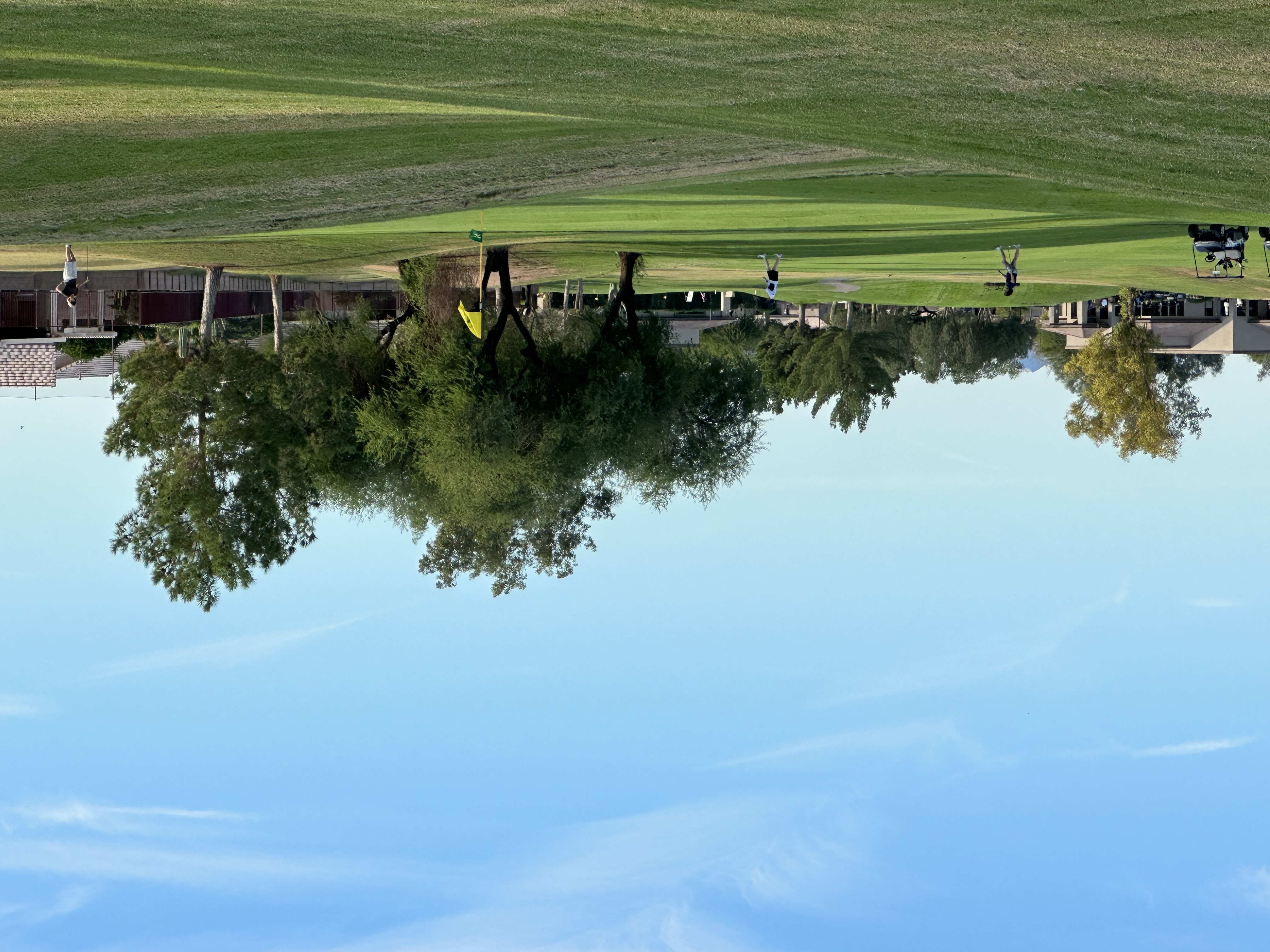 Kellan Croxton is an ASU Cronkite School of Journalism student assigned to cover Campo Verde High School for AZPreps365.com
CHANDLER, Ariz.-- At the Springfield golf resort in Chandler, the community is everything.
That's why when Campo Verde golf coach Nick Macaluso approached Rich Strozewski, the co-owner and managing partner at Springfield, Strozewski wanted to help a familiar face.
"Nick and his wife Julia have been playing out here for the past years and whatnot," Strozewski said. "And we've just had a great relationship with them."
Macaluso got involved with the Campo Verde high school sports teams through his sons. First by getting involved with the baseball team, and then eventually the golf team.
The assistance from the course didn't just come from a good relationship though. In fact, it started with a lesson Strozewski learned when he was 12 years old in Illinois playing golf.
"It's just something I've done my whole life and kind of found that passion like early on, and I've always kind of harkened back to that as I'm growing throughout my career," Strozewski said. "So that's why we try to stay involved with as many things as we possibly can because we were gifted a lot of opportunities along the way from other folks who were in good positions."
The good terms between Macaluso and the ownership helped secure the team some inexpensive playing time on the course. The Coyotes pay $500 a year as a team for the facility fee, compared to the $2,200 it would cost one player annually.
The course also runs partnership events with the team that benefit both parties. In some events, like Campo Verde's two-person scramble tournament Springfield expects 80-100 golfers, who each pay $75 for entry.
The funds benefit Campo Verde and not only do the concessions benefit the course, but also the exposure.
"They tell their friends about it, and then they want to bring their friends back for other events or just in general to play," Strozewski said.
On the team side, Macaluso shares the same positive opinion about their relationship.
"It's just nice, and these owners are awesome, they're fantastic, Macaluso said. " They take good care of us."
The opinion from Macaluso is contrary to his on their previous course, Western Skies. At Springfield, the team is given almost free rein, which allows playing most of the course on any given day. Whenever the team was at Western skies Macaluso didn't expect to get more than two or three holes in a day.
In the future though, Springfield might suffer from the same issue. The course now hosts both men's and women's Basha High School golf teams, as well as the Hamilton High School women's golf team, and the Chandler-Gilbert Community College team, among others.
While the course gets more crowded, the familiarity keeps the team calling Springfield their home.
"You kind of already know how the course, you know," senior golfer Kade Hogan said.
The ties between the Coyotes and Springfield go even deeper than golf though. The course recently hired Ryan Vickers, a Campo Verde golf alum, who now works in the pro shop, something that Strozewski likes to see.
"It's fun for me to see that whole like, you know, community involvement and relationship grow from a kid who was playing golf out here, so now he's working in the shop. Strozewski said.
Now the team will eye a return to Springfield for another year, looking to again call home a destination that isn't just their course, but also their community.