Centennial sisters share a love for volleyball
November 18, 2022 by Daniella Trujillo, Arizona State University
---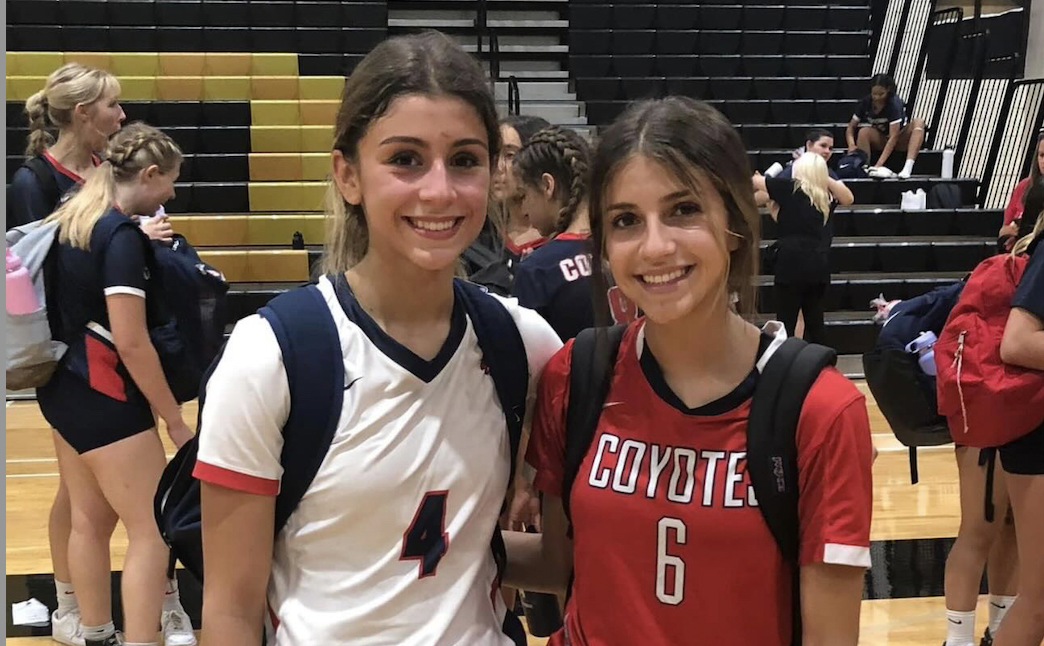 Daniella Trujillo is an ASU Cronkite School of Journalism student assigned to cover Centennial High School for AzPreps365.com
Volleyball is one of many things that brings the Federico family together.
Sisters Kira and Kate are both part of Centennial High School's volleyball program. But volleyball didn't start with them. Their mom, Sheri Federico, played in junior high and high school.
"It is amazing to watch them excel in their sport," Sheri Federico said. "I have seen them grow both mentally and physically. Volleyball has made them stronger, both physically and emotionally."
Kate and Kira both got into volleyball at a young age. Kira, now a senior captain, remembers being active as a kid and playing a sport, and her mom suggested she try volleyball. Kate, a sophomore on junior varsity, started playing in the backyard at around 5 years old and joined a club team at 11.
They said they enjoy watching each other play and will practice in their backyard. Their goals are to be the best people and players they can be, on and off the court.
"When we were younger ,we always played in the backyard for hours just peppering," Kira said. "But as we got older, we didn't always have the chance to play together, but we got to watch each other play and give each other advice."
Kira and Kate are both liberos.
"It feels so awesome because I remember as a freshman, I was in the same position as her," Kira said. "I made JV before I got pulled up to varsity, and it is just so cool seeing Kate play the way I did. I see a part of myself in her."
Kate said, "I love watching Kira play, the way she reads the ball so well and passes perfectly, she inspires me and I would like to play in college, but I don't have a preferred college yet."
Sheri Federico said when the girls are struggling, she encourages them to stick with volleyball and focus on the positives.
​​"There is always something learned with a loss," Sheri said.
Kira said her role models are the people in her church, specifically leaders Desiree and Kori.
"They show me what it's truly like to be a woman of God and to have that implemented into my everyday life," Kira said.
Kate said her role models are other volleyball players.
"I wouldn't say I have one particular role model, but I do look up to college liberos such as Zoe Fleck and Lexi Rodriguez," Kate said. "Their passion and grit for the game in unreal. They make me try to be the best athlete I can be."
Kira is verbally committed to playing after high school at Colorado Christian University.
"[Being a part from her family and graduating] is a weird feeling, for sure, but I love being a person my sister will always look up to, no matter where I am," Kira said.
Kate said she is lucky to have an older sister like Kira by her side.
"Kira teaches me so much about the game and helps me improve my playing," Kate said.