Horizon's offense shines in dominating win
November 18, 2022 by Jackson Groff, AZPreps365
---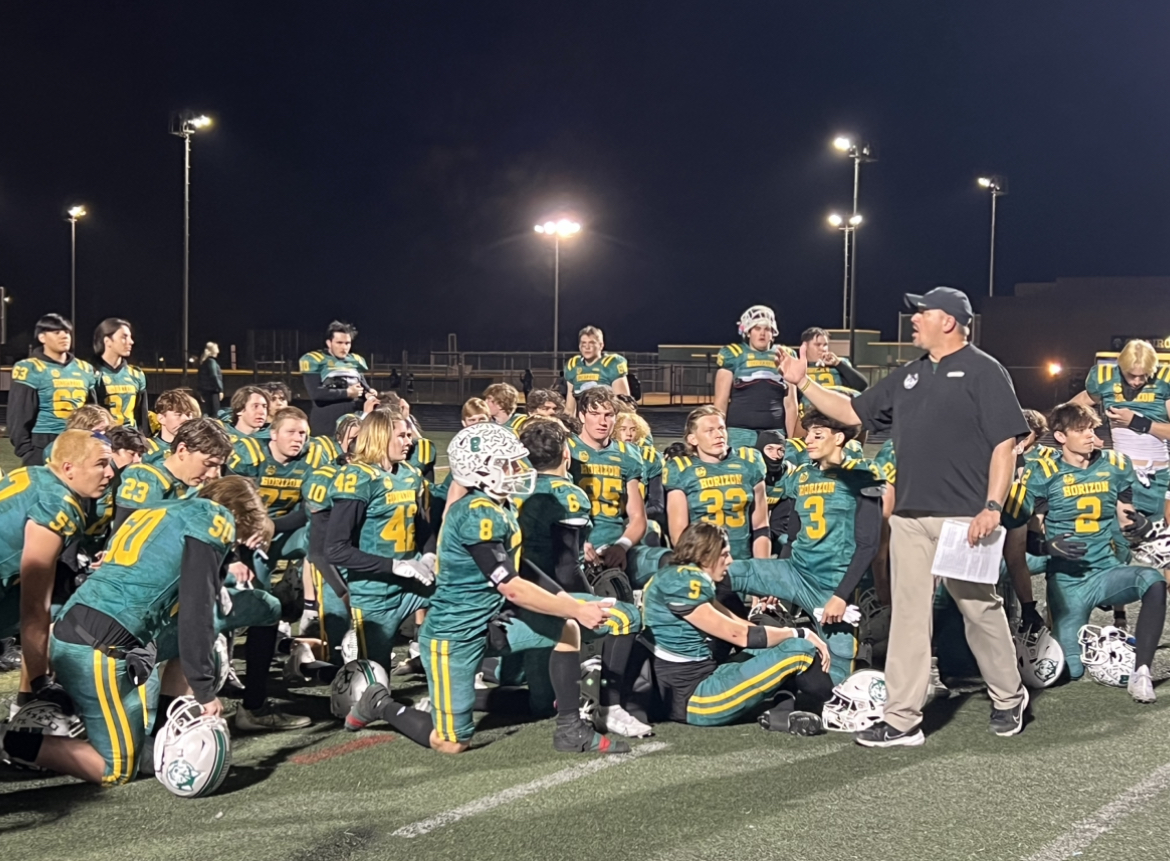 Horizon advanced to 5A's quarterfinals after a dominating 49-0 home win over No. 12 Gilbert Friday.
The Huskies have now won six of their last seven games since starting 1-3.
"We had to find our identity after losing against tough opponents," Horizon head coach Andy Litten said. "We had to step back and elevate what each quarterback is good at and adjust my play calling to their strengths."
Litten's defense scored once and registered its first shutout of the year.
On offense, Horizon scored five times to help it cast an early 42-0 lead at half despite the efforts of Gilbert's Noah Narain's career high 15 tackles.
The touchdowns were scored by junior running back Anthony Segura (4-yard run), freshman running back Brodie Zamorano (1-yard run), senior quarterback Roman Funk (24 and 12-yard runs), senior tight end Matthew Klopfenstein (17-yard pass from Kaden Zordani), and junior defensive back Tanner Noot (35-yard interception return).
The running clock was set for the second half. But that didn't stop the Huskies' offense.
Zordani found Klopfenstein for the final score of the night, a 37-yard touchdown pass that extended their lead to 49-0. The skills sets of senior quarterbacks Funk and Zorbani make Horizon's offense unique.
Litten said the two complement each other and keep defenses on their toes.
"They are both different and bring something dynamic to this offense," coach said. "Kaden has a huge arm, and Roman is kind of an analytical kid.
"It expands our playbook to so many possibilities when you have two dynamic field generals leading our offense. They are great friends, which is special."
Litten believes that last year's long championship run will greatly impact this season.
"We are battle tested," he said. "It just gets harder from here, but we've been here before, which plays to our advantage. Our senior class is used to the grind and the expectation to win at home in the postseason. It is huge for our leaders to have playoff experience."
The Huskies will face Cactus in Friday's 5A quarterfinals.